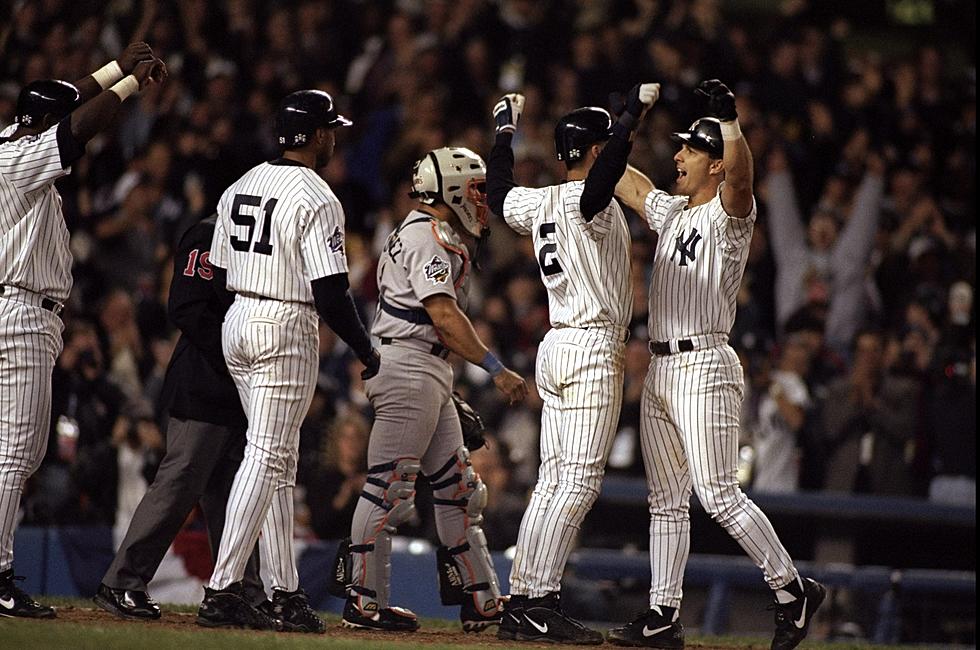 Hear the stories behind the 1998 New York Yankees, the greatest baseball team ever
(Photo: Getty Images/Al Bello/Allsport)
⚾️ Jack Curry of YES Network writes amazing book on 1998 New York Yankees
⚾️ The 1998 Yankees book tells the story of the greatest baseball team ever
⚾️ There are previously untold stories and deep insight into the team
---
There has not been a Major League Baseball team who has been able to replicate what the 1998 New York Yankees accomplished in the regular season with 114 wins or in the postseason on their way to a World Series victory.
It can certainly be discussed or debated that any team that came before the 1998 Yankees could not eclipse what this team did.
Jack Curry, currently of the YES Network, covered this team during their run while with the New York Times and has just released a book he wrote on the greatest team of all time.

I read the book that Jack wrote and I could not put it down, and it only took me a day and a half to read it -- it's just that good and full of insight.
Jack Curry was kind enough to come on my Shore Sports Talk show on 94.3 The Point on Sunday morning to discuss the 1998 New York Yankees and this great new book that's out there for all of you to read.
You can listen to the full conversation I had with Jack Curry of the YES Network on Shore Sports Talk:
Or, wherever you listen to podcasts!
Famous Athletes Who Came From New Jersey
Professional Sports Teams That Play In New Jersey
Professional Sports Teams That Play In New Jersey
New Jersey Abandoned Sports Stadiums
The Biggest Music Stars From New Jersey
More From Shore Sports Network