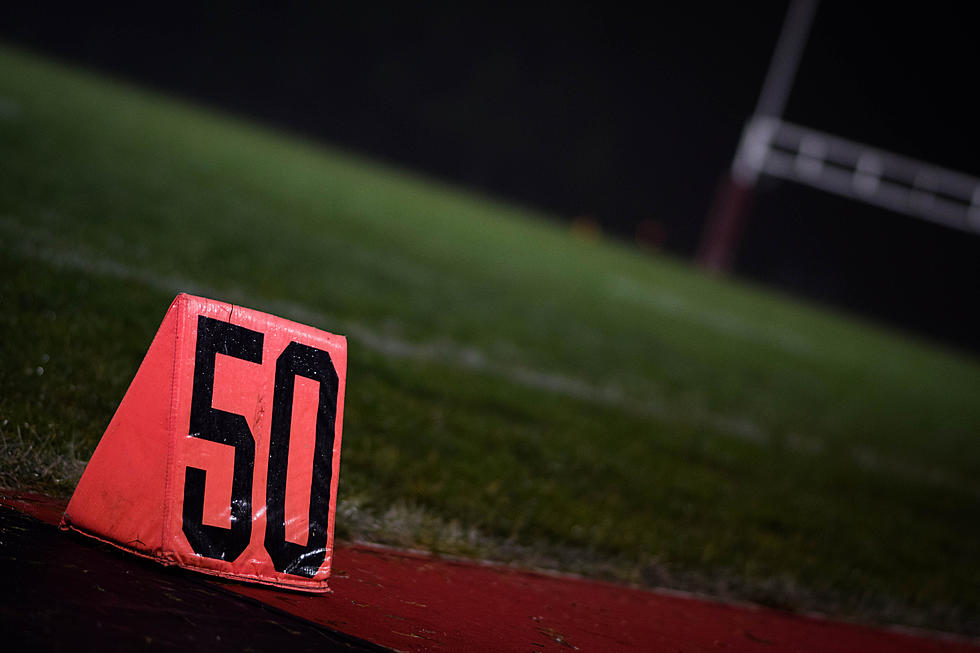 VOTE for the Week 2 Beacon 70 Shore Conference Football Player of the Week
Getty Images/iStockphoto
---

High school football has returned, and so has the Shore Sports Network Football Player of the Week award. We are excited to have Beacon 70 as the sponsor of the 2021 poll. Winner's of the poll will receive a $25 Beacon 70 gift card.
There were some great individual performances in the air, on the ground, on defense and on special teams in Week 2 and now it's time to get your vote in for who had the top performance in the Shore this weekend to choose the Beacon 70/Shore Sports Network Player of the Week. The winner will be announced on Thursday night right here on ShoreSportsNetwork.com. Voting will end Thursday at noon.
Scroll down to see the candidates and make your selection.
Beacon 70 Player of the Week nominees for Weeks 2 (listed in alphabetical order)
Joe Beley, Sr., QB/DB, Point Beach
Beley did it all in the Garnet Gulls' 35-32 victory over Lakewood that snapped a nine-game losing streak, completing 4 of 7 passes for 91 yards and a touchdown, rushing for 42 yards and a touchdown on eight carries, returning an interception for a touchdown, and recording 11 tackles with one tackle for loss plus one pass breakup. 
JoJo Bivins, Jr., RB, Barnegat
Just two games into the season it's clear that Bivins is going to be the Bengals' workhouse. In Barnegat's 21-14 victory over Manchester he rumbled for 208 yards rushing and two touchdowns on 37 carries, including the go-ahead touchdown late in the third quarter. 
Alex Brown, Sr., QB, Red Bank Catholic
Brown threw two interceptions in the first half but came up clutch when the Caseys needed him most. He threw a pair of touchdown passes in the fourth quarter, including the go-ahead 34-yard touchdown pass to Alex Bauman with under two minutes to play, in RBC's 20-16 win over Wall. Brown totaled 168 yards and three touchdowns on 12 of 18 passing. 
Dante Carr, Sr., RB/LB, Toms River East
The Raiders bounced back from a Week 1 loss to defeat district rival Toms River South, 27-7, with 27 unanswered points and 47 minutes of shutout football after Toms River South scored early in the game. Carr led the way with 86 yards rushing and a touchdown, seven tackles, one sack, one tackle for loss, one forced fumble and a pass breakup. 
Nate Committee, Sr., FB/DE, Southern
Committee ran for 52 yards and a touchdown on nine carries, caught four passes for 15 yards and a touchdown, and recorded seven tackles with two tackles for loss to help the Rams clip Jackson Memorial, 21-20. 
Jake Croce, Sr., RB/LB, Point Boro
The Panthers are 2-0 for the first time since 2017 after a 41-6 victory over Jackson Liberty and Croce played a big role with 10 carries for 60 yards plus two interceptions on defense, one of which he returned 40 yards for a touchdown. 
Kieran Falzon, Jr., RB, Raritan
The Rockets rallied for a thrilling 24-20 victory over Ocean to open their season and Falzon played a major role with 25 carries for 129 yards and two touchdowns, including the go-ahead 5-yard touchdown run with just over a minute left in the game.
Kamore Gill, Sr., QB, Freehold
The Colonials retained The Duke rivalry trophy with a 41-12 win over Freehold Township and Gill was at the forefront with 183 yards rushing and three touchdowns on 19 carries along with going 10 of 14 passing for 168 yards and a touchdown. 
Chase Gumbrecht, Jr., RB, Central
The Golden Eagles turned in their second straight blowout victory to start the season by defeating Neptune, 34-0. Gumbrecht backed up his big Week 1 showing by rushing for 146 yards and three touchdowns on 25 carries to lead the offensive output. 
Nelson Harris-Thomas, Sr., DL, Monmouth Regional
Harris-Thomas led the Falcons' defense in a 28-14 win over Pinelands by recording eight tackles with two tackles for loss, one sack, and two forced fumbles. 
Jack Latore, Sr., TE/DE, Middletown South
The Eagles defense was relentless in a 21-3 victory over Holmdel and Latore led the way with nine tackles, four tackles for loss, plus a touchdown reception. 
Jamie Mazzacco, Sr., QB/LB, Shore Regional
Mazzacco's eight-yard touchdown run on fourth-and-goal with nine seconds left, followed by his two-point conversion run, lifted the Blue Devils to a wild 21-20 victory over Asbury Park. Mazzacco scored all three of Shore's touchdowns and finished with 91 yards rushing and three touchdowns on 19 carries and also threw for 122 yards. He also had a big game on defense with nine tackles and one tackle for loss. He also kicked one extra point. 
Zach Mendes, Sr., RB/LB, Marlboro
Mendes ran for 101 yards and three touchdowns on 17 carries and added five tackles and one pass breakup on defense as the Mustangs downed Matawan, 35-20, to start 1-0 for the first time since 2010. Mendes scored all three of his touchdowns in the first quarter when Marlboro opened up a two-score lead. 
George Mitchell, Sr., QB, Keyport
Mitchell completed 7 of 10 passes for 175 yards and three touchdowns and ran for 60 yards and a touchdown on six carries and also made five tackles on defense to lead the Red Raiders to a 28-21 victory over rival Keansburg in the battle for the Bayshore Bell. Mitchell's 55-yard touchdown pass to DJ Thomson late in the game snapped a 21-21 tie. 
Aiden Moriarty, Sr., DE, Rumson-Fair Haven
Rumson's defense was exceptional in its 14-0 shutout victory over Donovan Catholic and Moriarty was a major impact player with 10 tackles, including one sack, one tackle for loss and a forced fumble that came on a key fourth down. 
Brett Patten, Jr., QB, Manasquan
Manasquan's offense showcased its explosive capabilities and its junior quarterback's dual-threat ability in a 45-13 victory over Red Bank. Patten completed 14 of 16 passes for 161 yards and three touchdowns and also ran for 52 yards and a touchdown on six carries. 
Dominick Perrone, Jr., RB, Lacey
After playing sparingly as a sophomore, Perrone was the Lions' feature back start the season and turned in a huge performance with 173 yards rushing and a touchdown on 21 carries as Lacey defeated Brick, 28-14, to give head coach Lou Vircillo his 300th career win. 
Christian Rodriguez, Sr., QB, Long Branch
Rodriguez led the Green Wave offense in their 14-7 season-opening victory over St. John Vianney by completing 9 of 10 passes for 143 yard and two touchdowns and rushing for 81 yards on 15 carries. 
Where To Get The Juiciest Burgers At The Jersey Shore
Sometimes...you just need a solid burger.
More From Shore Sports Network