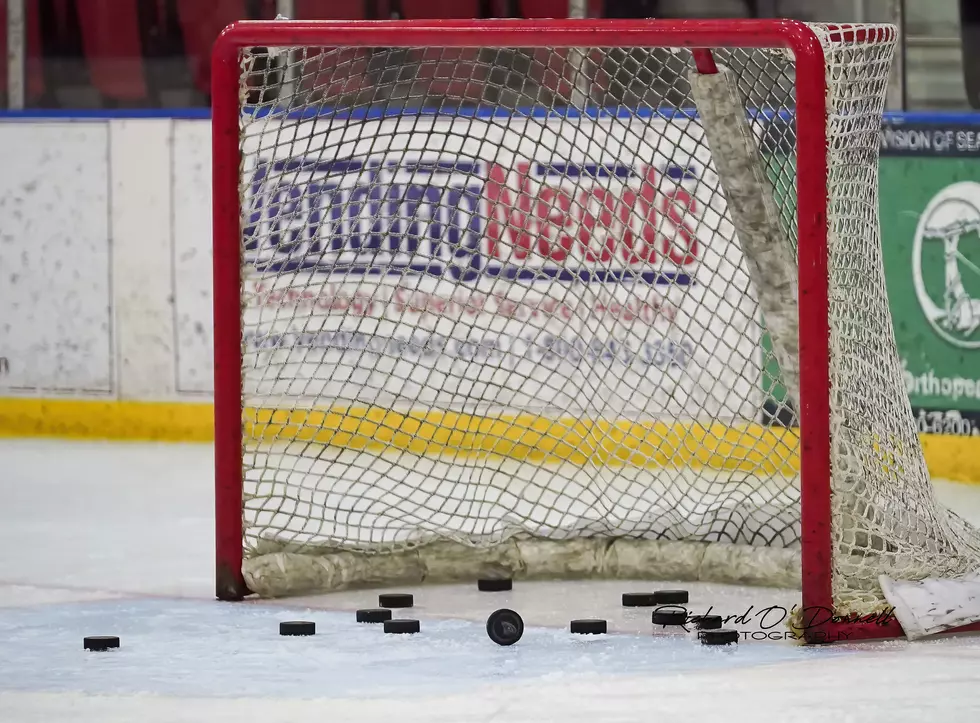 Vote for the Shore Conference (NJ) Hockey Player of the Week
Photo by Richard O'Donnell
With our foray into ice hockey coverage comes another feature very familiar to Shore Sports Network readers: The SSN Player of the Week vote.
There were some great individual performances in Week 6 of the season and now it's time to get your vote in for who had the top performance in the conference to choose the Shore Sports Network Ice Hockey Player of the Week. The winner will be announced on Wednesday right here on ShoreSportsNetwork.com. Voting will end Tuesday at midnight.

Scroll down to see the candidates and make your selection. If you'd like to vote more than once, just wait one hour and come back.
Week 6 Player of the Week nominees (listed alphabetically)
Alex Haar, So., Fwd., Ocean/Shore/Monmouth
Ocean went 3-0 during the week and Haar was an offensive force with seven goals and six assists to increase his season totals to 11 goals and 14 assists.
Ronan Hickey, Sr., Goalie, Rumson-Fair Haven
Rumson remained undefeated with a 3-0 week and Hickey was strong in all three outings by making 49 saves and allowing three total goals. He stopped 16 of 17 shots in a 2-1 win over Marlboro, stopped all 13 shots he faced in a 3-0 shutout of Summit and made 20 saves in Rumson's 3-2 comeback win over Hunterdon Central.
Joey Klutkoski, Jr., Fwd., Central
The Golden Eagles had only one game last week but Klutkoski made the most of it by scoring a game-high four goals to lead Central to a 6-4 victory over Toms River East/South.
Ryan Kulaszewski, Sr., Fwd., St. John Vianney
The Lancers had to end their season early due to COVID-19 protocols, although they are trying to get a group of seniors and JV players cleared for one final game this week. If that doesn't come to fruition, Kulaszewski at least went out with some flair as he totaled four goals and four assists in two games, including a hat trick and three assists in a win over Howell.
Trey Mattern, Jr., Goalie, Southern
Southern packed the schedule with four games last week and emerged with victories in all four. Mattern won all three starts he made and also hit a career milestone. He made 32 saves in the Rams' 4-1 win over Freehold to reach the 1,000-save mark. He then stopped all 32 shots he faced in a 1-0 shutout victory over St. Rose and finished the week by making 29 saves in a 5-4 victory over Jackson Liberty.
12 NJ stores your parents shopped at that are gone now
More From Shore Sports Network