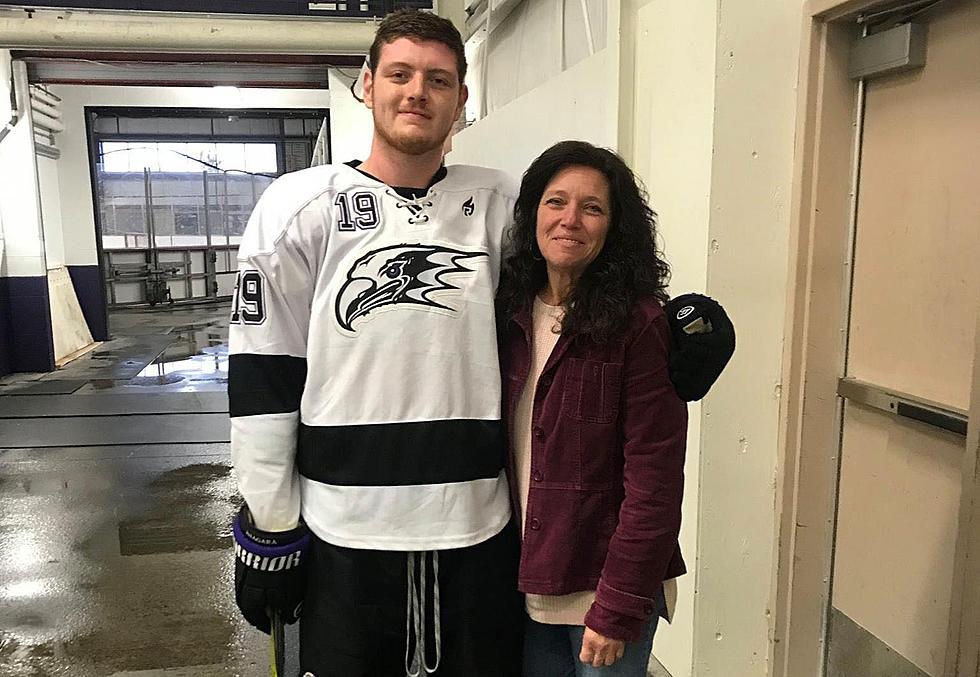 Toms River High School East Alumni passes away in house fire near Niagara University
(Photo Courtesy: Mike Gibson)
Communities are in mourning from Toms River and Ocean County up to Niagara Falls, New York after hearing of the passing of 23-year old Patrick Romano this weekend in a house fire, according to multiple reports.

Romano was found along in a single-family house by the Niagara Falls Fire Department, according to NBC affiliate WIVB 4 in Buffalo.
Fire fighters were able to get to Romano after working to put out flames that engulfed the entire residence.
What caused the fire is currently unknown as the investigation continues on Monday.
Niagara University Campus Ministry included Romano as part of the Palm Sunday Liturgy on Sunday with a couple moments of prayer.
Romano was also on the Niagara University Club Hockey team where he played defenseman.
At home in Toms River and Ocean County, the 2016 Toms River High School East graduate's loss is being mourned and he is being remembered for the great and impactful life he lived.
"Pat was the most fun, loving, genuine person who would welcome anyone into his life and he would be your best friend if you knew him for 5 minutes or 5 years," Mike Gibson, one of Patrick Romano's best friends who played hockey with him at Toms River East, tells Townsquare Media News/Shore Sports Network. "Pat was one of those kids that would light up any room that he walked into and always put a smile on everyone's face. But most importantly, this kid loved his mother like no other and was absolute bestfriends with her. He graduated in 2016 and played hockey with me and many other life long friends. He was truly a "beauty" as he would say and will be missed by so many people."
The Toms River Regional School District has issued a statement following his passing as well.
"Toms River Regional Schools is extremely saddened to learn of the untimely passing of Patrick Romano, who graduated High School East in 2016. Our sincerest condolences go out to his family and friends."
Patrick Romano of Toms River remembered
Niagara University President James Maher released a statement over the weekend on the passing of Romano as well, obtained by Ali Touhey of ABC affiliate WKBW in Buffalo.
You can follow Vin Ebenau on Twitter and Instagram and email news tips to vin.ebenau@townsquaremedia.com.
10 Ocean, Monmouth School Districts losing multi-millions from S2 School Funding Formula
Ten times drunk driving changed New Jersey Lives Forever
12 Times Being High Cost NJ Residents & Towns
Have You Seen Them? Ocean County's Most Wanted
Have You Seen Them? Monmouth County's Most Wanted
Strange NJ Laws You've Never Heard Of
Marijuana legal in NJ: How do the laws work?
Answers to common questions about legalized recreational marijuana in New Jersey and rules about underage use of weed.
NEXT: INSIDE JOE PESCI'S HILARIOUSLY OVER-THE-TOP LAVALLETTE MANSION
LOOK: GO INSIDE JON BON JOVI'S $20 MILLION MIDDLETOWN MANSION
Go Inside Mike 'The Situation's' NJ Mansion
TAKE A TOUR OF JON BON JOVI'S NEW $43 MILLION PALM BEACH MANSION
Jersey Shore Nor'easter 2021 Listener Pictures
LOOK INSIDE: The Most Expensive House in Rumson
This is the most expensive house for sale in Rumson, NJ in 2021
Peek Inside Snooki's New Toms River Waterfront Home
LOOK: See the iconic cars that debuted the year you were born
NEXT: The 100 Best Places to Live on the East Coast
More From Shore Sports Network