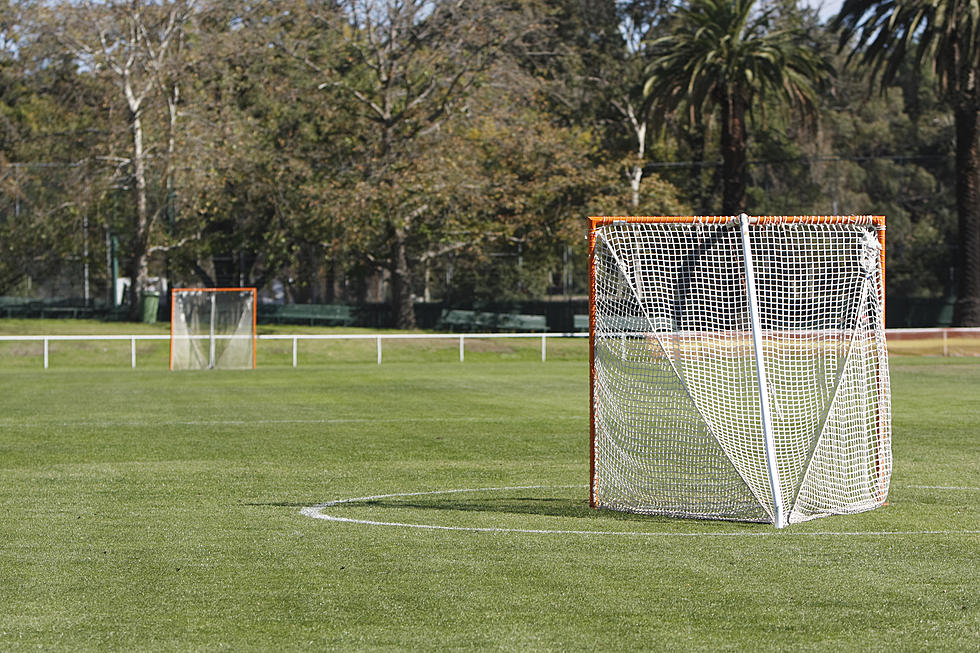 Shore Conference (NJ) Boys Lacrosse Scores & Recaps for Friday, May 21
Getty Images/iStockphoto

Friday, May 21
Shore Conference Tournament
Round of 16
(5) Shore 16, (12) Jackson Memorial 2
The Blue Devils scored 13 unanswered goals to put away the Jaguars and advance to the SCT quarterfinals.
Shore will play the Wall/Red Bank Catholic winner on Tuesday.
Freshman midfielder Sam Madalone scored three goals and dished out four assists, junior midfielder Jamie Mazzacco scored three goals with one assist and senior FOGO Sean O'Brien won 18 of 21 faceoffs to lead the way for Shore. Junior attackman Carson Cooke added two goals and one assist and freshman attackman Carson "Gary" Spallone also scored twice. Senior attackman Corey Moeller had a goal and an assist and Ryan Turner, Andrew Decker, Ben Levy, Zach Mansfield, and Mike Soyer had one goal each.
Senior midfielder Drew Walenty had a goal and an assist, freshman attackman Drew Baracos scored once and senior goalie Chad Szatkowski made 11 saves.
Preliminary Round
(14) Brick Memorial 23, (19) Donovan Catholic 8
Senior midfielder Darren Romaine scored four goals and four assists to set the program single-season points record (88) and senior attackman Chris Marks registered a career-high nine points with five goals and four assists as the Mustangs (11-3) galloped past the Griffins (3-5) to advance in the SCT.
Junior midfielder Henry Lindquist scored a career-high six goals, senior midfielder Filipe Correia scored four goals with one assist and junior attackman Dan Aulisi scored twice. Nick Barroquiero had a goal and an assist and Luke Ray won 19 of 24 faceoffs and also tallied a goal and an assist. PJ Mazzeo made 12 saves.
Brick Memorial will head to Lincroft to face third-seeded Christian Brothers Academy on Saturday at 10 a.m.
(17) St. Rose 7, (16) Barnegat 4
Senior midfielder Logan LeMoult tallied two goals and three assists and senior goalie Max MacEachern made 13 saves as the Purple Roses (10-4) avenged a regular-season loss to defeat the Bengals (10-3) and advance in the SCT.
Junior midfielder Colin Westhoven had a hat trick and senior attackman Brendan Dwyer scored twice.
St. Rose will play at top-seeded Rumson-Fair Haven on Saturday morning.
(15) Ocean 11, (18) Manalapan 10
Michael Terry scored four goals and Hyatt Lowe had three goals and three assists as the Spartans (6-5) held off the Braves (6-6) to advance in the SCT.
Senior goalie Garrett Schwab had a historic afternoon by making 12 saves to become Ocean's all-time saves leader and also eclipse the 500-save mark. The previous program record was 495 saves by David Walk (2017). Schwab is the 46th player in state history to make 500 career saves.
Dale Also added a goal and two assists and John Aldarelli, Josh Thurman and Rusty Todd each scored once.
Mike DeMayo totaled five goals and two assists and Matt Sadler had three goals and three assists to lead Ocean. Marc Stefanelli had a goal and two assists and Frankie D'Amore scored once.
Ocean will play at second-seeded Manasquan on Saturday morning.
Regular Season
Nondivisional
Brick 19, Neptune 1
Freehold Township 15, Toms River East 5
Inside Ray Romano & Jon Stewart's LBI Vacation Paradise
More From Shore Sports Network