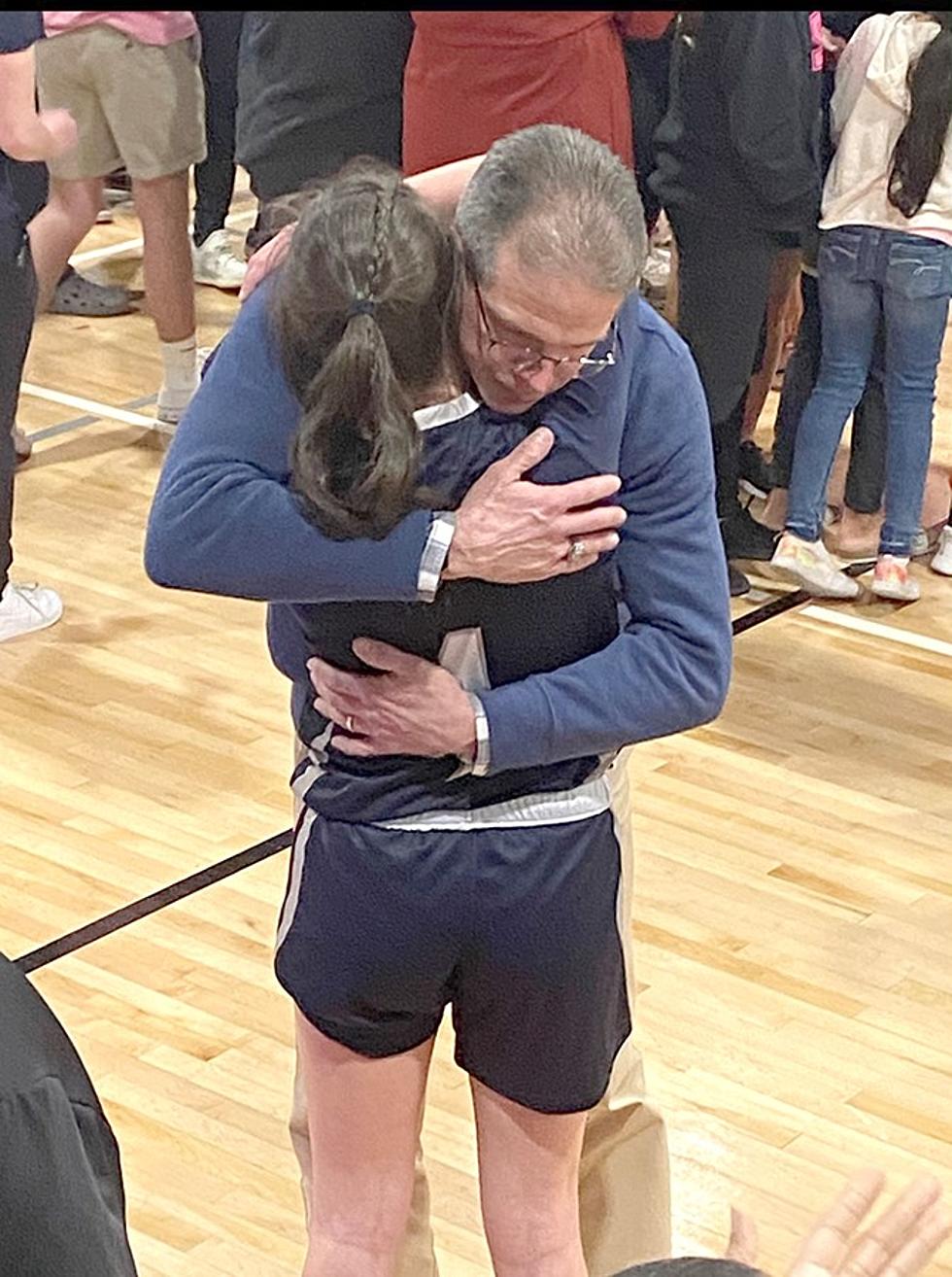 Nobody Has Asked My Opinion But If They Did I Would Tell Them:
Tom Brennan hugs his daughter Lara who ironically scored the last basket of his career.
If I had to do it over again I would have asked my father to take me for golf lessons when I was a kid. I should have done the same for my son.
For many professions a college degree is a must. But more and more we are realizing it is not mandatory for someone to be successful.
As a follow-up. Colleges and Universities should be investigated for what they are charging for tuition.  It's criminal.
The most overused word in sports today is GREAT. However no matter what measurement you want to use LeBron James at age 37 is still great.
About the only good thing during the height of the pandemic was when fans could not attend high school sporting events. I say that because kids could just play and not worry about their parents.
While I'm looking forward Season 4, Part 2 of "Ozark" (Netflix, April 29) I'm filling the void by binge watching Formula 1: Drive to Survive which is also on Netflix. It's all about the drivers, managers and team owners involved in the world's fastest support. It's riveting!
Unless you follow girls high school basketball at the shore you likely don't know Tom Brennan. Earlier this week he coached his 653rd and last game at Middletown South, ending a rather distinguished 26-year career. He also did it while being a true gentleman on and off the court which is just as noteworthy in my book.
I'm actually excited about losing an hour's sleep Saturday night because we are setting the clocks ahead. Sunset is 7:01pm Sunday which is something to celebrate.  Now we just need sunshine and warmer weather.
Your Official 2022 PNC Bank Arts Center Concert Schedule
More From Shore Sports Network