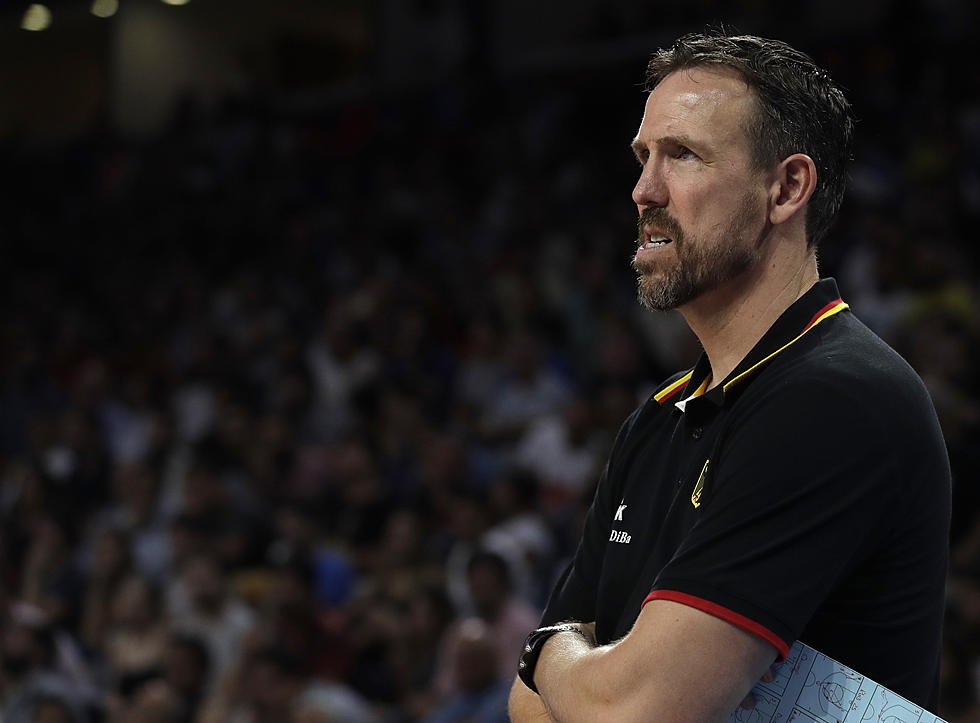 Chris Fleming's Journey from Forked River to Chicago
Chris Fleming as coach of the German national team in 2017 (AP Photo/Thanassis Stavrakis)
Many, actually most of you are probably not familiar with Chris Fleming even though he's likely the greatest basketball player to come out of Ocean County and maybe even the entire Shore Conference.
Fleming scored 2,235 points during his high school career at Lacey (Class of 1988) and that number would have been considerably higher had the three-point line gone into effect before his senior year when he averaged 32 points a game.  He played college basketball at both Connecticut and Richmond before heading over to Germany where he played for several years before entering the coaching ranks.
It is coaching where Fleming has achieved even more success and even greater notoriety with more to come which I'll get to in a moment.  After his playing days ended he remained in Germany as a coach and he guided teams to several championships during a 15-year run.
In 2014 he was appointed coach of the German National Team and a year later hired as an assistant with the NBA's Denver Nuggets.  After two seasons with the Nuggets Fleming returned to the East Coast as an assistant with the Brooklyn Nets and after several years of juggling his NBA duties with the German National Team he finally devoted all his attention to the pro game here.
Chris was given considerable praise for his work with the Nets under head coach Kenny Atkinson and Brooklyn earned a playoff spot this year for the first time since 2015.
That brings you up to date on Fleming...almost.
This week he was hired as the Chicago Bulls top assistant under head coach Jim Boylen and from everything I have read many in the Windy City expect him to be the next head coach and it could come sooner than later.
The 49-year old is well-respected and said to have a very good idea of how the game is played today and it seems to be just a matter of time before he does indeed become a head coach.
Not bad for a kid who grew up in Forked River.
By the way his father Bob was a pretty good player in his own right and was my typing teacher at Central Regional High School.  Just thought I would throw that in.
More From Shore Sports Network