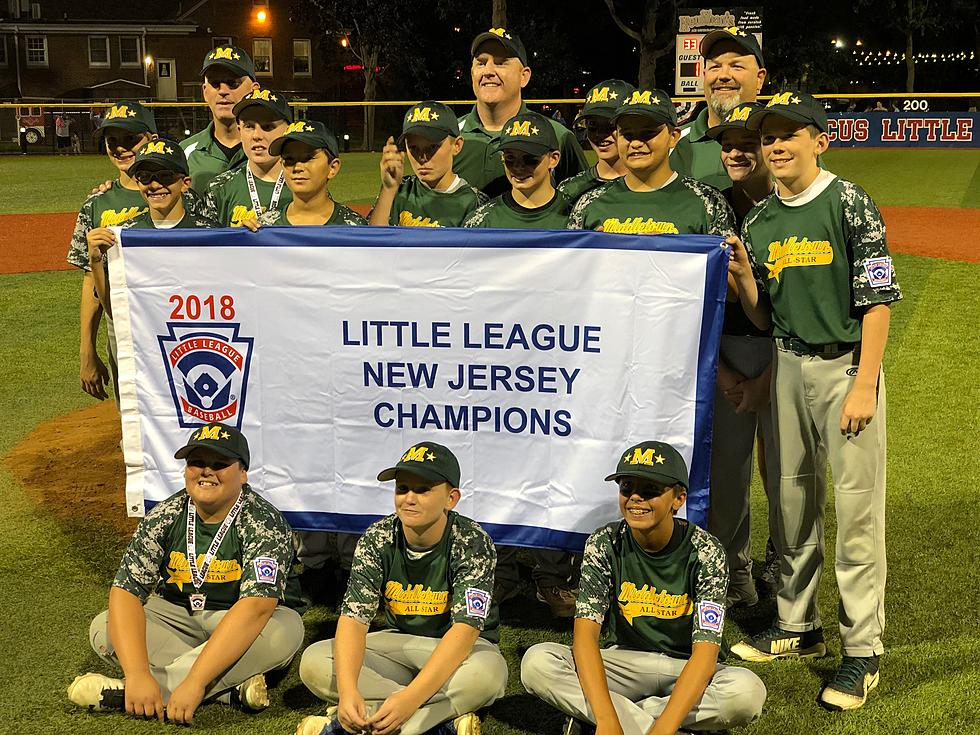 Baseball – Middletown Little League Wins Regional Opener in Bristol
Middletown Little League defeated Elmore, 4-1, to win its first-ever state championship. (Photo by Robert Badders/Townsquare Media NJ).
A red-hot Middletown Little League squad began the Mid-Atlantic Regional Tournament by facing down an even hotter team and moved one step closer to a berth in the Little League World Series.
Middletown downed previously unbeaten Berlin (9-1) of Maryland, 6-2, Monday in Bristol, Ct. to draw within two wins of reaching the Little League World Series I Williamsport, Pa.
James Finer struck out six batters over five strong innings to help lead the way and Middletown struck for four runs in the bottom of the second inning to seize a 4-1 lead. Joey Wall gave his team a 2-1 lead with a two-run single that opened the Middletown scoring and the Monmouth County squad added two more runs on a hit-by-pitch and a ground out.
Third baseman and cleanup hitter Timmy Naughton smashed an RBI double in the bottom of the fifth and Alfred Delia followed with an RBI single to cap the scoring.
After Middletown extended its lead to 6-2, Reid Tully took over for Finer on the mound and closed out the win with a scoreless sixth.
Middletown improved to 12-2 during its postseason run and will look to keep it going on Wednesday, when it plays Mid-Island Little League from Staten Island, N.Y. Wednesday's game will be available on ESPN Plus.
The winner of Wednesday's game will punch a ticket to the regional final on Saturday on ESPN.