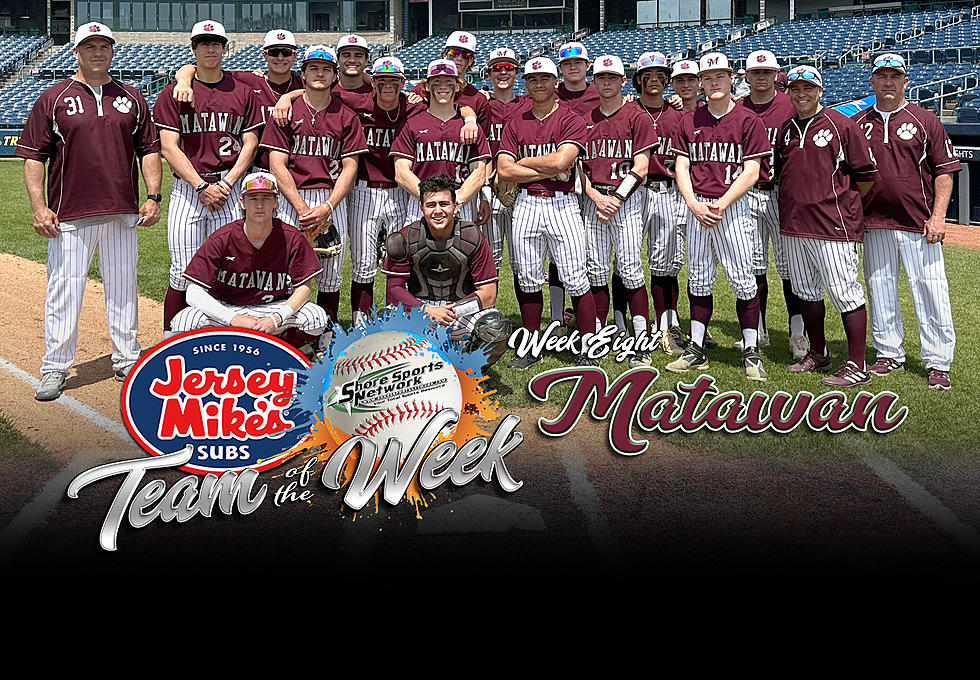 Baseball – Jersey Mike's Week 8 Team of the Week: Matawan
Photo provided by Matawan Baseball

During the 2023 season, if the Shore Conference learned one thing about the Matawan baseball team, it is this: they like playing in tournament games.
The Huskies finished the year with a respectable 15-12 overall record, but when elimination was on the line, Matawan was a level up, going 5-3 between the Monmouth County, Shore Conference and NJSIAA Tournaments.
During the first week of the Central Jersey Group III Playoffs, Matawan -- the No. 9 seed in the section -- took down No. 8 Hopewell Valley and No. 1 Steinert on the road, which earned the Huskies a shot to play in a sectional final as well as the Week 8 Jersey Mike's Team of the Week award.
Junior ace Brandon Falco was an established standout on the mound coming into 2023 and he has delivered over and over again for Matawan in his outings, particularly in tournament games. The emergence of classmate Andrew Gendi, meanwhile, made Matawan particularly dangerous in CJ III, as top-seeded Steinert eventually found out.
Falco pitched the Huskies to a 6-1 win over Hopewell Valley in round one on May 22, when he allowed one unearned run on five hits with six strikeouts. Gendi was an offensive star, finishing 2-for-2 with a double and an RBI, while junior centerfielder Jack Sassa also delivered a double and an RBI in the win.
That win set up a showdown at top-seeded Steinert and even without Falco on the mound, Matawan was in good hands. Gendi pitched a four-hitter with four walks and six strikeouts as the Huskies knocked off the Spartans, 3-2, to reach the sectional semifinals for the first time in eight years. Senior catcher Joey Bodin came through at the plate by going 2-for-4 with a double and Sassa was a major factor again, going 2-for-4 with a run scored.
Matawan's bid for a sectional title game appearance came up one run short, with No. 4 Lawrence erasing a 2-0 deficit in the late innings to beat the Falco and the Huskies, 3-2, on Tuesday.
On the bright side for Matawan, Bodin is the only senior starter on the team and the vast majority of next year's team will be seniors in their third year starting at the varsity level. With Falco and Gendi topping the rotation, Matawan will enter 2024 as a major player in its Shore Conference division, as well as in the state tournament.
Jersey Mike's 2023 Team of the Week Winners
Week 1: Southern
Week 2: Shore
Week 3: Jackson Memorial
Week 4: Ranney
Week 5: Donovan Catholic
Week 6: Middletown North
Week 7: Red Bank Catholic
Week 8: Matawan
More From Shore Sports Network