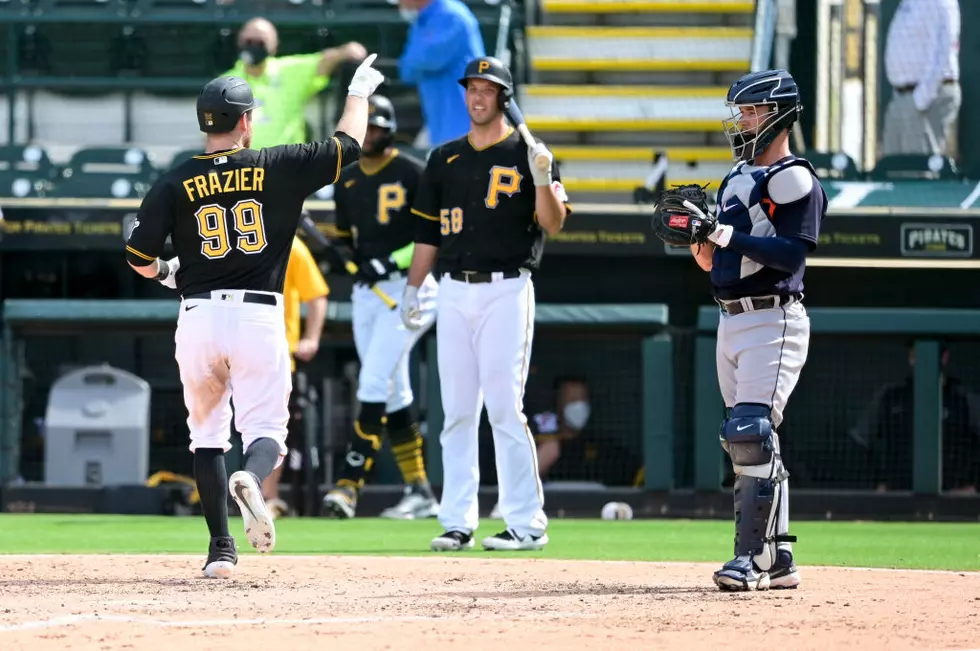 Will Toms River's Frazier Be A Pirate In 2021?
Getty Images
Saturday is when Todd Frazier finds out if he's made the Pittsburgh Pirates opening day roster or will be returning to his home in Toms River.  Don't expect to see the 35-year old around here anytime soon because it looks like he will be headed to Wrigley Field for the Pirates opener on April 1 against the Chicago Cubs. Frazier signed a minor league contract in February that will pay him $1.5 million if he makes the 26-man roster.  As of Thursday, the Pirates had 48 hours to let him know which gets us to Saturday's deadline.
The oldest player with the team in Bradenton, Florida has made a strong case to be part of a very young team.  On the field he's batting .259, is tied for the team lead with 3 homers and drove in six runs in just 27 at-bats while playing both corner infield positions.  Frazier was sidelined a bit recently with lower-back tightness but he returned to the lineup Thursday night and went 2-for-3 with a double and walk.  More encouraging was he beat out an infield single in his final at-bat so it appears the back issue is not a problem.
Frazier, a two-time All-Star with 218 career home runs, is hoping to start his 11th major league season with the Pirates and it seems likely he will platoon at first base with Colin Moran and also see some action at third.  He will also be counted on to provide a veteran presence on the field and in the locker room with a team that went 19-41 during the abbreviated 2020 season.
Inside Ray Romano & Jon Stewart's LBI Vacation Paradise
More From Shore Sports Network