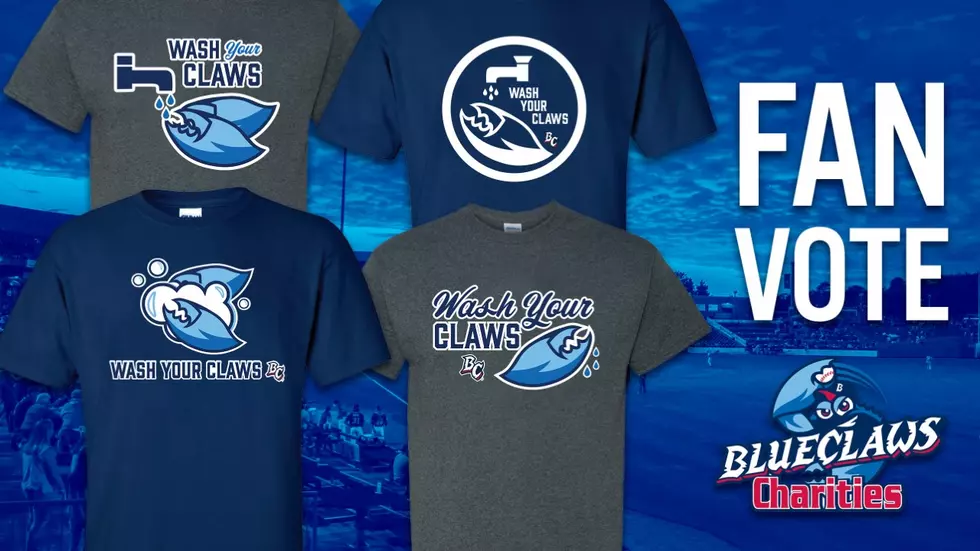 Vote Now for The Lakewood BlueClaws Charity T-Shirt
Lakewood BlueClaws Charities
The Lakewood BlueClaws are designing a shirt that says "Wash Your Claws" and it features a picture of claws washing its hands.
Proceeds from the sale of this shirt are going to benefit BlueClaws Charities Community Partners and their Covid-19 relief efforts.
They have created four different logos for the shirts, but they are only going to use one, and they need your help on which one to sell.

Enter your number to get our free mobile app
READ MORE: 10 free apps to help you get fit in our new normal
More From Shore Sports Network