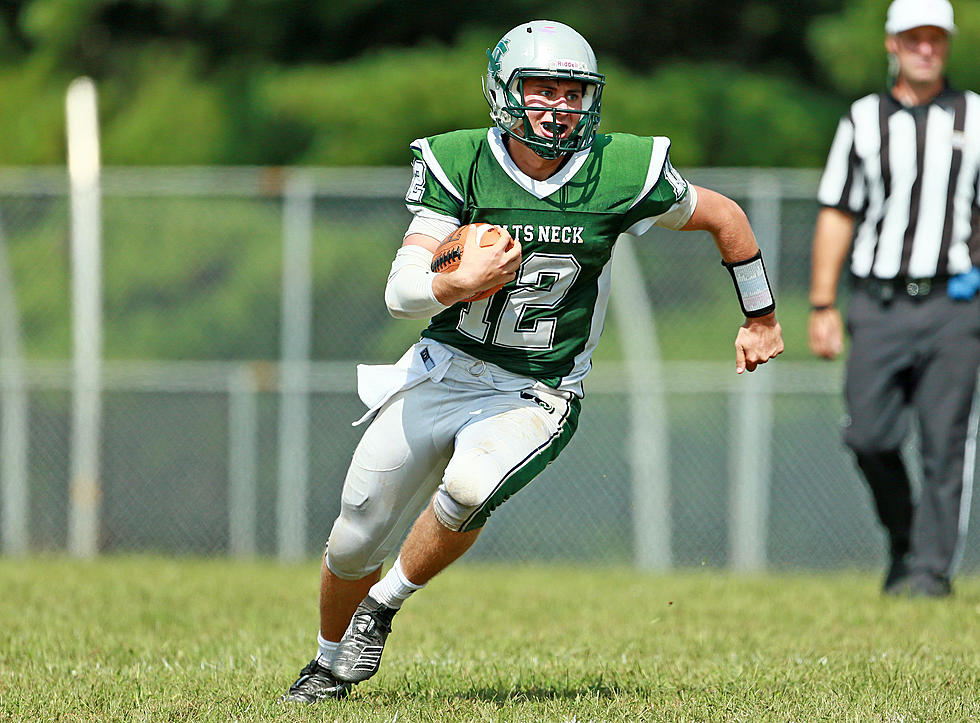 PHOTOS: Fallon's Career Rushing Day Leads Colts Neck Past Matawan
Ray Rich Photography

Senior quarterback Tommy Fallon rushed for a career-high 218 yards and three touchdowns on just six carries, averaging 36.3 yards per carry, as Colts Neck, ranked No. 5 in the Shore Sports Network Top 10 overpowered Matawan, 33-0, in a Shore Conference nondivisional game on Saturday afternoon.
Fallon had touchdown runs of 69, 66 and 70 yards and also threw a 16-yard touchdown pass to senior wide receiver John Runfolo. Senior running back John Manos added a touchdown run. The Cougars ran for 324 yards on an average of 13 yards per carry behind their standout offensive line.
Senior wide receiver Kyle Halliburton led Matawan (1-2) with six receptions for 90 yards.
Click here for an expanded photo gallery by Ray Rich Photography
Colts Neck vs. Matawan HS Football
The Most Horrifically Haunted Places in New Jersey
More From Shore Sports Network