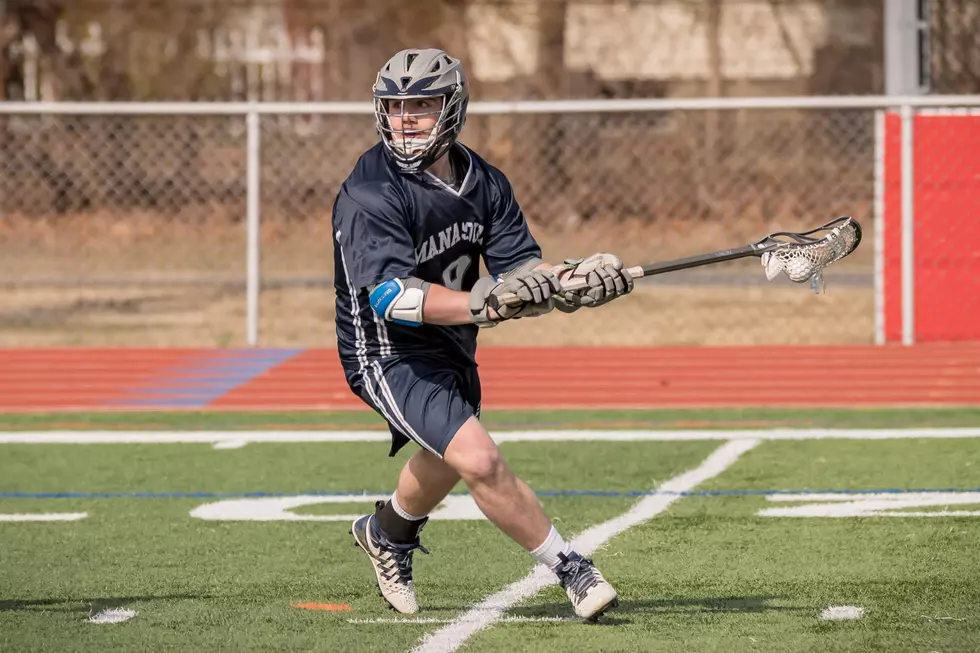 Manasquan's Canyon Birch selected to play in Under Armour All-America game
Manasquan's Canyon Birch is the Shore Conference's all-time leading goal scorer. (Photo by Richard O'Donnell.)
Under Armour has announced the first 11 boys selections for the 2019 Under Armour All-America Lacrosse game. First on the list is none other than Manasquan's Canyon Birch.
The Penn State recruit, who last weekend broke the Shore Conference career goals record, was among five attackmen in the wave one group chosen to participate in the 14th annual all-star game. The boys game will be played at 8 p.m. on June 29 at Johns Hopkins's University's Homewood Field.
The game's participants will be announced in four waves of 11 players each through the end of May and will be then split into North and South teams.
Last season, Birch set a New Jersey record with 175 points during a historic junior season. He also broke the Shore Conference single-season goals record with 123 while adding 52 assists. During Manasquan's first game of the season, Birch scored eight goals to set a new Shore Conference career goals record, passing the previous mark of 274 held by Southern Regional graduate and current University of Hartford senior Dylan Jinks. Birch also had three assists in that game to reach 400 career points.
Birch added four goals and three assists in a win over Southern to give him 286 goals and 407 points. The next record in his crosshairs is the Shore Conference career points record of 431 held by Christian Brothers Academy graduate and former Johns Hopkins standout Tommy Duerr. The state records for goals and points are also on Birch's radar. Both are held by New Jersey legend Matt Poskay, who starred at A.L. Johnson High School in Clark and was then a two-time NCAA All-American at the University of Virginia. Poskay's marks of 362 goals and 468 points have stood since 2001, but Birch is poised to surpass both.
Managing editor Bob Badders can be reached at bob.badders@townsquaremedia.com. Follow him on Twitter @Bob_Badders. Like Shore Sports Network on Facebook and subscribe to our YouTube channel for all the latest video highlights.