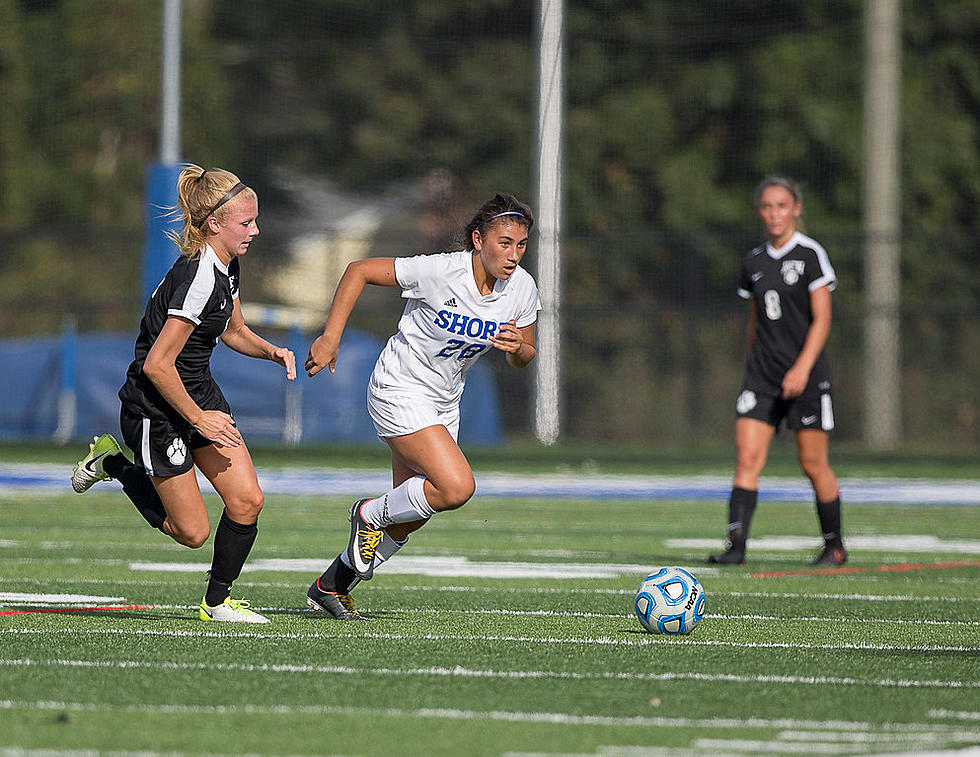 Girls Soccer – Photo Gallery: Shore 3, Rumson-Fair Haven 0
Shore sophomore forward Julia Eichenbaum. (Photo by Paula Lopez)
WEST LONG BRANCH - Of all the players to participate during Shore Regional's back-to-back NJSIAA Group I championship reign in girls soccer, it is hard to find a trio that has collectively made more of an impact than junior Frankie McDonough, sophomore Julia Eichenbaum and junior Hannah Birdsall.
The three Blue Devils scoring threats have been at it again this year and have combined to carry Shore in nearly half its games this season after each got in the scoring column again on Tuesday.
Eichenbaum, McDonough and Birdsall accounted for the Blue Devils scoring in a 3-0 win over Rumson-Fair Haven Tuesday, the fourth time in nine games the three have scored in the same game.
Eichenbaum and McDonough have been scoring machines for Shore through nine games, combining for more goals (28) than any other duo in the Shore Conference. They scored the first two goals of the game on Tuesday, with Eichenbaum scoring her 15th and McDonough, who has also collected 10 assists, slamming home her 13th.
Both Eichenbaum and McDonough scored in last year's Group I final victory and McDonough also scored in the 2015 championship game as a freshman.
Birdsall is third on the team with five goals and finished off the scoring in the 77th minute on Tuesday. Birdsall helped win Shore the Group I title as a freshman in 2015 when she bent a corner kick into the goal for an overtime golden goal. She also assisted a goal by Eichenbaum in last year's state final on a nearly identical corner kick.
Junior goalkeeper Julia Valinoti saved 10 shots Tuesday to earn the shutout.
More From Shore Sports Network