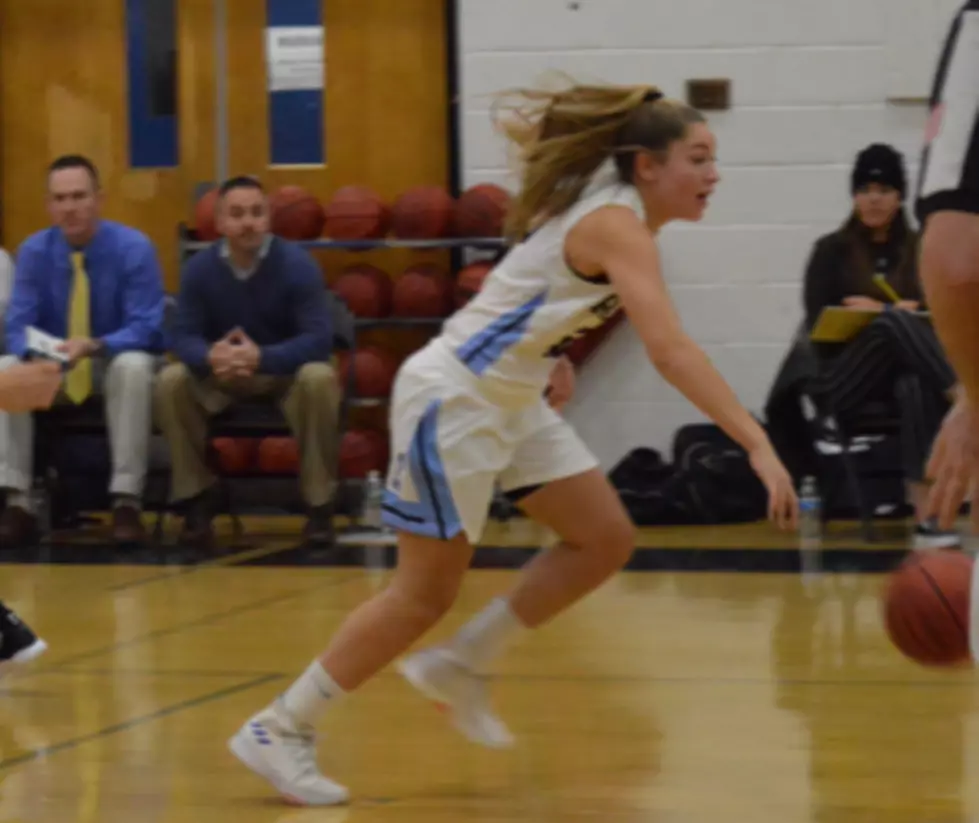 Girls Basketball Player of the Week: Nicole Platten, TRE
Nicole Platten of Toms River East (Courtesy of Kevin Cohen)
Shore Conference Week 5 Girls Basketball Player of the Week
Nicole Platten, Toms River East
Winners of five straight, the Raiders got a perimeter punch packed in the form of the 5-7 Platten. She drained five triples en route to a season-best 17 points in a 56-41 win over Southern and came back three nights later to net 12 points on the strength of four threes.
For the season, Platten has hit 22 threes and averaged 6.0 points per game. But, over the last nine contests, a span in which the Raiders (10-5, 8-3) are 72, she has clicked for 8,7 points a night.
Week 4: Hannah Orloff, Freehold Twp.
Week 3: Kristina Donza, Jackson Memorial
Week 2: Shelby Barksdale, Mater Dei
Week 1: Jac Ward, Southern
More From Shore Sports Network