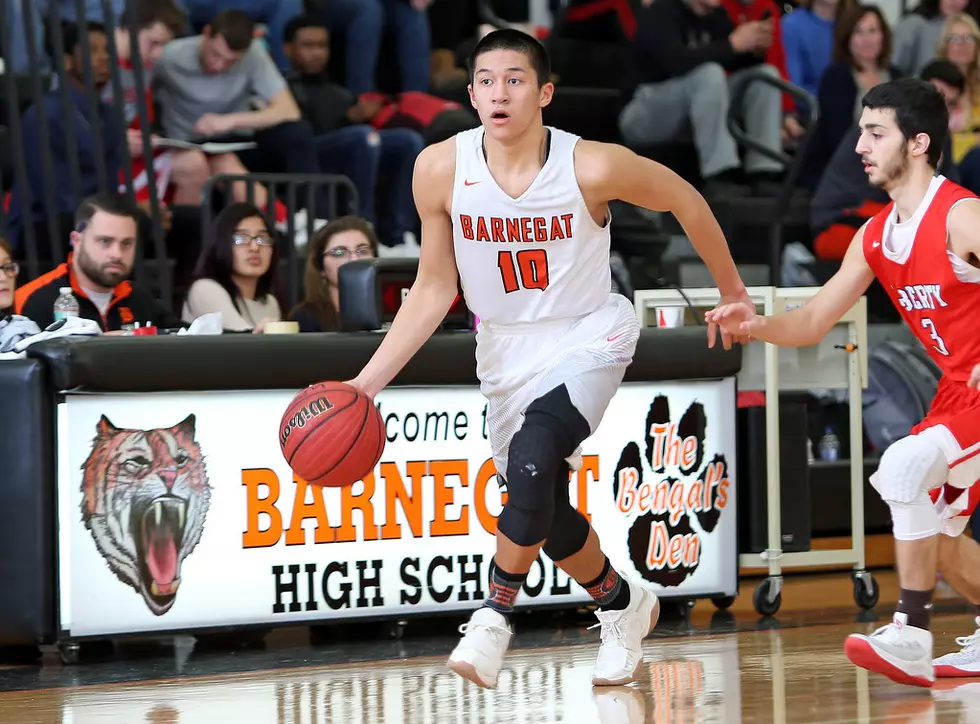 Boys Basketball – Photo Gallery: Barnegat 75, Jackson Lib. 39
Barnegat senior Carson Francisco. (Photo by Ray Richardson)
BARNEGAT - Seniors Mike Revello and Carson Francisco have formed a potent one-two scoring punch over the last two seasons and on Tuesday night against Jackson Liberty in a Shore Conference Class B South divisional game, the two Bengals veterans took turns taking over the game.
Francisco scored all 17 of his points in the first half and Revello scored 14 of his his team-high 21 in the second to lead Barnegat to a 75-39 rout of Jackson Liberty to climb back above the .500 mark (5-4, 2-3 in B South).
Senior Alex Grogan also scored 12 points and junior Sean Morris added nine for the Bengals, who have won four of five since a 1-3 start to the season.
Junior Daniel Sofield scored a game-high 25 points for Jackson Liberty, leaving him one point shy of 1,000 for his career. The Lions host Brick Memorial on Thursday night and whenever Sofield scores his next point, he will join his older brother, James, as one of only two Jackson Liberty boys players to reach the 1,000-point milestone.
More From Shore Sports Network