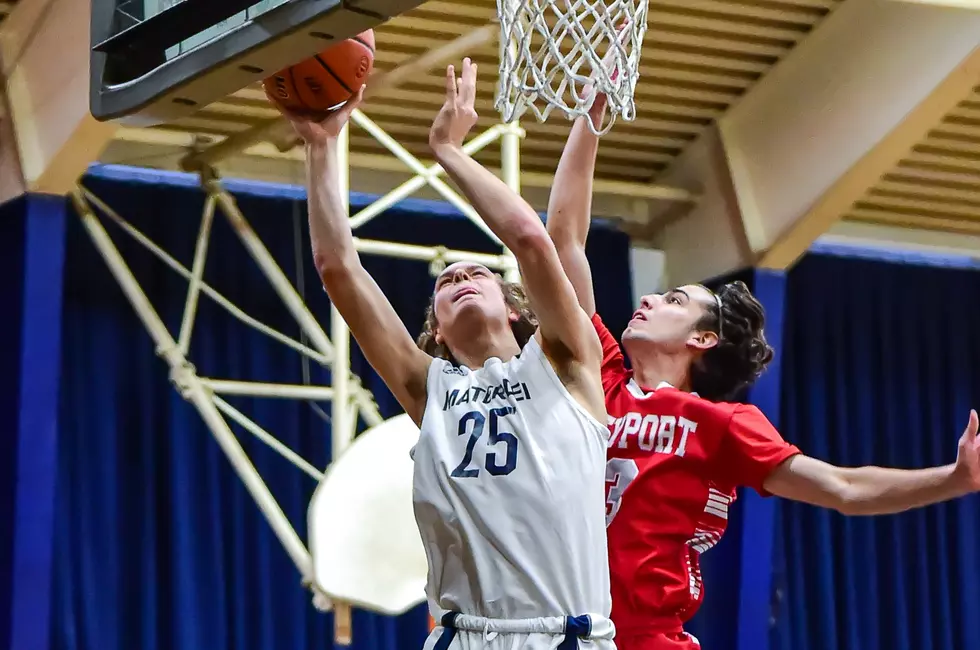 Boys Basketball – Mater Dei Drops Keyport for First 2021 Win
Tom Smith | tspsportsimages.com

Enter your number to get our free mobile app
Mater Dei Prep's boys basketball season began with two losses to two prep school with substantial size on their front lines.
It was a challenging start to the 2021 season for the Seraphs on on Wednesday, their first Shore Conference opponent of the season paid them a visit with the hopes of staying unbeaten and gaining the surprising upper hand in the their pod standings.
Keyport hung tough with Mater Dei but a big second quarter by the Seraphs sparked a 65-48 win that dealt the Red Raiders their first loss of the season following two convincing victories to open up the season.
Mater Dei's step up in competition to open the season by playing Olympus Prep and the Patrick School conditioned the Seraphs for their first big pod game of the season. After taking a 16-14 lead into the second quarter, the Seraphs blew the game open by outscoring Keyport, 26-13, in the second to build a 15-point halftime lead.
Junior Derek Ragona - one of three Mater Dei players who joined the team for the 2021 season as transfers from Staten Island, N.Y. - scored 11 of his game-high 19 points in the second quarter to help the Seraphs seize control of the game. Ragona also pulled in nine rebounds.
Junior center Anthony Tancredi added 14 points, seven rebounds and four blocks in the Mater Dei effort and junior point guard Kyree Drake chipped in seven points and six assists for the Seraphs.
After he scored four points in the first quarter, Mater Dei 6-foot-7 senior Andreas Von Fricke exited with an injury and did not return. Keyport also held 1,300-point scorer David Shkolniy - another of this year's group of Staten Island transfers - to six points.
Junior D.J. Thomson was the lone Keyport scorer in double-figures, pacing the Red Raiders with 18 points. Junior Anthony Longo added nine points in the loss.
Keyport opened up the season with double-digit wins over Ocean and Roselle Park before upping their level of competition on Wednesday.
The two Class B Central rivals will meet again on Saturday for a rematch in Keyport at 1:30 p.m.
More From Shore Sports Network