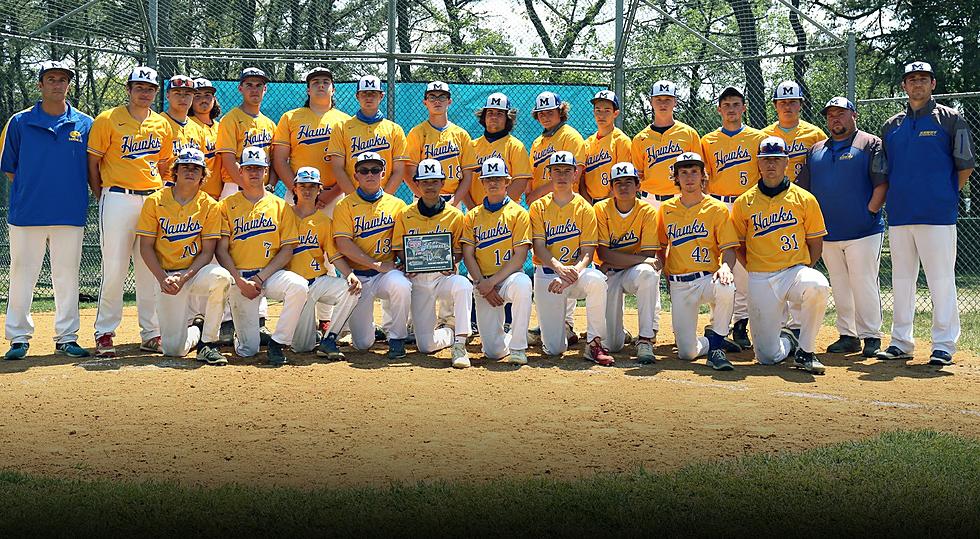 Baseball – Jersey Mike's Week 4 Team of the Week: Manchester
Photo by Steve Meyer.

Manchester was having a solid season heading into the night of the Shore Conference Tournament seeding meeting: the Hawks had a winning record and within 24 hours of the seeding, they would pull into a first-place tie in the Shore Conference Class B South standings. On top of those in-progress accomplishments, Manchester is a team full of juniors - most of whom got limited or no varsity experience as freshmen the last time there was a full baseball season.
The Shore Conference Tournament seeding committee, however, did not think much of Manchester's season to date and assigned the Hawks the No. 23 seed out of 27 teams to make the tournament.
At the end of the week, the Hawks proved that the committee (and those who try to guess what the committee will do) should have taken a closer look.
Armed with that bulletin-board material, Manchester knocked out two top-10 seeds in a matter of 24 hours, punching its ticket to this weekend's quarterfinal round while also winning the fourth Jersey Mike's Team of the Week Award in 2021.
Manchester's week started with a 17-7 drubbing of Point Pleasant Boro to complete a regular-season sweep of the Panthers, led by a huge game from junior outfielder and Old Dominion commit Logan Duffy (5-for-6, two doubles, six RBI). Four of Manchester's five divisional wins came against Point Boro and Pinelands - the two teams at the bottom of the standings - which likely had something to do with why the committee was somewhat dismissive of them.
Later in the week, with a chance to move into sole possession of first place in the division, the Hawks could not hold a lead in a 12-8 loss to Barnegat.
That would be the only tough night's sleep for Manchester during the week. The Hawks woke up Saturday morning ready to play and slammed No. 10 seed Donovan Catholic, 13-1, to earn another SCT game on Sunday morning in Freehold. Duffy and classmate Mike Damato both homered and fellow juniors Justin Renzi, Blake Warren and Sean McAllister each had two RBI in the win.
On Sunday, Manchester broke a 0-0 tie in the top of the sixth inning on an RBI single by McAllister and picked up a big insurance run in the seventh thanks to a balk that scored junior Brandon Sogness.
Sophomore Joe Sclama battled through six shutout innings before turning the ball over to senior Rich Coufal, who shut the door on a 2-0 Manchester win over the Patriots. That pitching performance followed up a gem by junior Joe Pati, who pitched a three-hitter with eight strikeouts in the win over Donovan Catholic the previous day.
Manchester will try to keep its tournament run going this weekend when it travels to play No. 2 Manalapan - winners of 10 straight games heading into play Thursday. The Hawks lost another close game to Barnegat, 7-6, to open this week and will try to stay in the Class B South with a successful two-game series against fellow contender Lacey.
More From Shore Sports Network