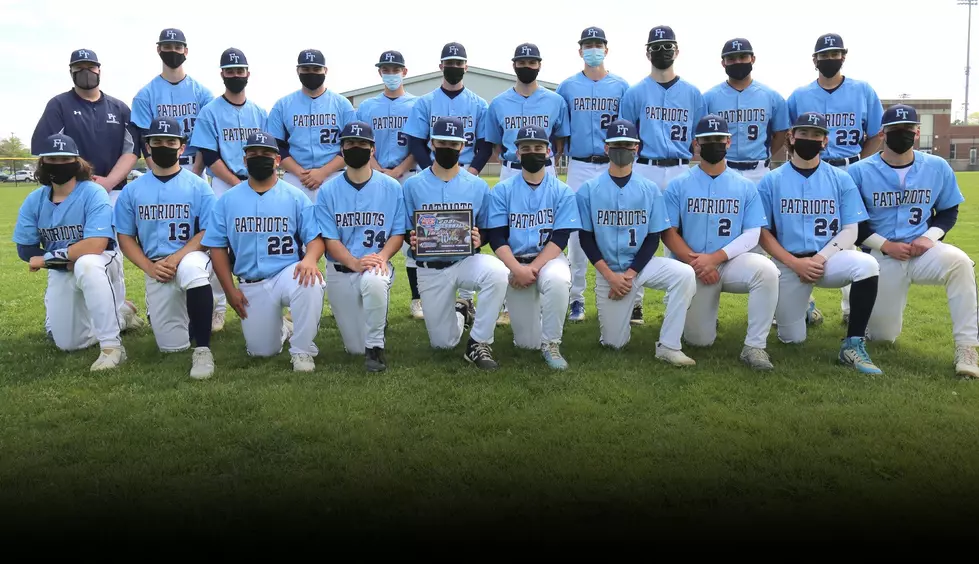 Baseball – Jersey Mike's Week 2 Team of the Week: Freehold Township
Photo by Steve Meyer

The many seniors on the Freehold Township baseball team waited nearly two years for their chance to take the program to the next level after that opportunity vanished last year with the COVID-19 pandemic that canceled the 2020 season.
Last week was Freehold Township's best chance to show how far it had come with a senior-laden team of players who have been integral players since at least their sophomore season and they didn't waste the opportunity.
With two wins over Middletown South - the first Jersey Mike's Team of the Week of 2021 - Freehold Township earned its place as the Team of the Week during the second week of the 2021 season.
Both Freehold Township and Middletown South entered last week undefeated and it was Freehold Township that grabbed the early edge in the Class A North divisional race with its performance. The Patriots got two stellar pitching performances from two of their seniors and nearly tossed two shutouts in the process.
Senior left-hander Matt Villapiano was pristine through six innings on April 26 before running out of gas in the seventh inning, when Middletown South scored their only two runs of the two-game series. Still, senior Patrick Burns closed it out and Freehold Township nailed down game one, 4-2, with seniors Chris Corchado and Joe Zappulla picking up big hits in the win.
Two days later, senior Zach Gorman - an All-Shore performer as a sophomore - dominated the Eagles with a three-hit shutout that included nine strikeouts and a 3-for-3 game at the plate in a 5-0 Freehold Township win.
The Patriots closed out a 3-0 week with a 7-1 win over Long Branch behind four solid innings on the mound from senior Jack Hillermeier and a two-RBI game from Burns. They also beat Long Branch, 13-0, to open the current week, sweep the series from the Green Wave and improve to 7-0.
PHOTO GALLERY: Freehold Twp. at CBA by Paula Lopez
Freehold Township's undefeated start to the season finally came to an end Thursday in an epic, 14-inning, 3-2 loss to Christian Brothers Academy. With Middletown North losing its first game of the season in seven innings to Manalapan, Freehold Township was still technically the last undefeated team remaining at the Shore, although the Patriots could not quite extend that streak into the weekend despite a valiant effort in the three-hour battle at CBA.
More From Shore Sports Network