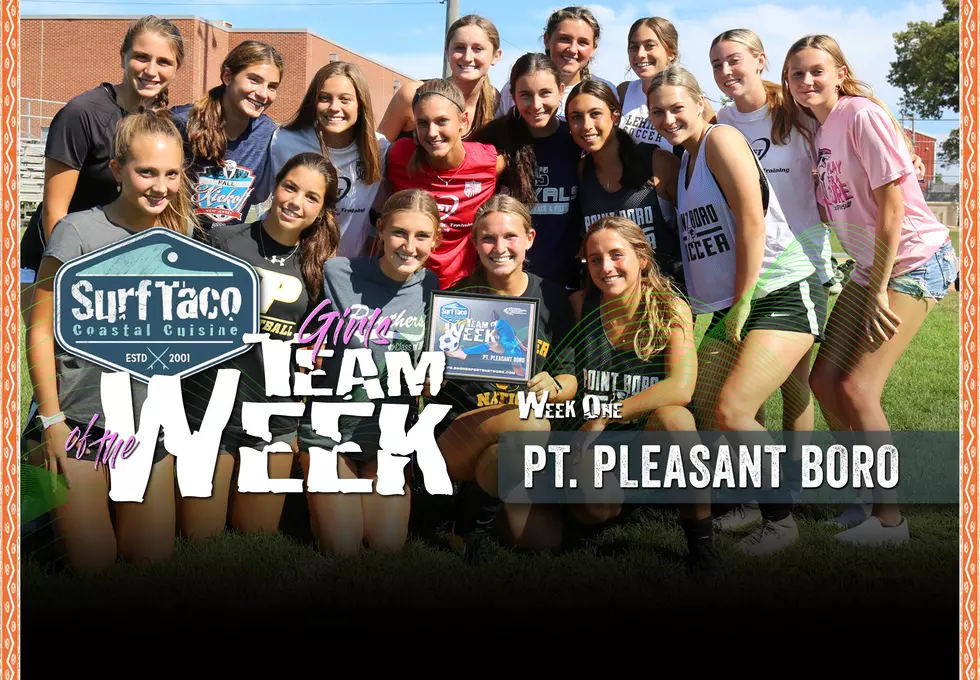 Surf Taco Week 1 Girls Soccer Team of the Week: Point Boro
Photo by Steve Meyer

During the 2021 season, the Point Pleasant Boro girls soccer team went toe-to-toe with Lacey in the Shore Conference Class B South division race and shared the division co-championship with the Lions.
When it came to the head-to-head matchup and the postseason, however, the Panthers took a backseat: Lacey beat Point Boro, 5-2, in their regular-season meeting, reached the Shore Conference Tournament quarterfinals and went on to win the South Jersey Group III championship.
That finish to the season on the backs of a strong group of underclass standouts helped land Lacey in the Top 20 of the state rankings, according to NJ Advance Media, to open the season.
In its first game of the season, Point Boro reminded Lacey and the rest of the Shore that there were two B South champions last year.
Point Boro opened its 2022 season with what could be its biggest win of the whole year -- a 2-0 win over Lacey to gain an early upper-hand in the Class B South race. With its win over the No. 14 team in the preseason Top 20, the Panthers are the first Surf Taco Girls Soccer Team of the Week in 2022.
Last Thursday's win over Lacey marked the second straight year the Panthers put up two goals on the Lions, but the difference was a defense that conceded five goals at Lacey a year ago and came back with a clean sheet on Sept. 8. Sophomore Ava Bjorndahl saved 12 shots to earn the shutout against a Lacey side that returned 43 of its 61 goals from a year ago.
In order to make the turnaround defensive effort stand up, the Panthers needed to break through against Lacey's defense and standout junior goalkeeper Lorynn Leporino. Enter seniors Anna McCourt and Kellsey Byrne, who each scored a goal in the second half to give Point Boro the two-goal cushion it needed to close out the win.
Senior Madison Bjorndahl and junior Kyleigh Cilento also got into the act with assists, with Madison Bjorndahl following up a goal at Lacey a year ago with a helper this season.
After picking up its huge opening-day win, Point Boro has picked up wins over Central and Lakewood to run its record to 3-0 to open the season.
Only True New Jersey Locals Can Pronounce These 10 Town Names
Don't call yourself a local unless you know how to pronounce these places.
More From Shore Sports Network