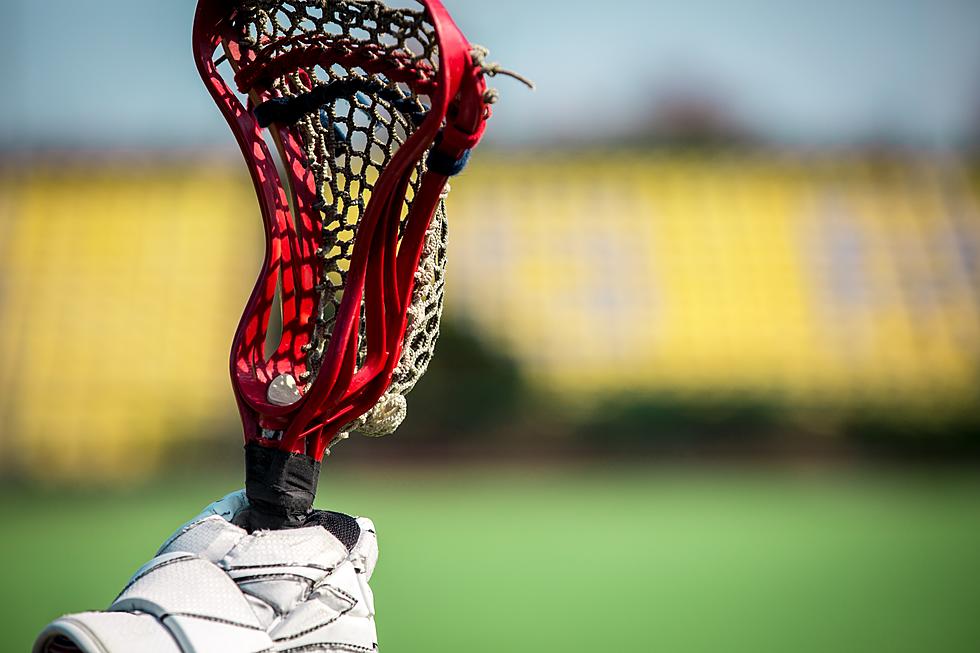 Shore Sports Network Boys Lacrosse Top 10, 4/2/19
Getty Images/iStockphoto
We're just about a week into the 2019 lacrosse season so it's time for a refresh of the Shore Sports Network Top 10.
There are no significant changes from the preseason rankings in that the same teams occupy the Top 10, but there is some movement. Christian Brothers Academy, Freehold Township, Middletown South and Wall each moved up one spot from their initial ranking, while Southern and Ocean each dropped a couple of spots.
It's still extremely early in the season so a lot has to do with scheduling. Some teams have been able to ease into the season while others have been throwing directly into the fire. Obviously, the picture will clear up with more games to analyze.
1. Manasquan (2-0). Last week: No. 1
The Warriors faced two ranked teams in the first week but were not tested in posting an 18-3 victory over Ocean and an 18-2 win over Southern. Senior attackman Canyon Birch broke the Shore Conference career goals record in the win over Ocean to continue his assault on the record book. Manasquan has two more Top 10 opponents this week with No. 8 Wall on Wednesday and No. 2 CBA on Friday.
2. Christian Brothers Academy (2-1). Last week: No. 3
After opening the season with a nonconference loss to Don Bosco Prep, the Colts returned to the Shore and earned a pair of lopsided Class A North wins. CBA picked up its first win of the season by defeating Howell, 16-5, before a dominating 15-3 victory over No. 5 Freehold Township. The Colts have a tough nonconference matchup with Chatham on Wednesday and will then host No. 1 Manasquan on Friday.
3. Rumson-Fair Haven (1-2). Last week: No. 2
The Bulldogs' extremely difficult schedule paid dividends last season and they're hoping the same holds true this year. Rumson lost its opener, 10-6, to Chatham up at Rutgers University and then fell to Cherokee, 9-7. The Dawgs were able to get into the win column on Monday when they went up to Jersey City and rallied past St. Peter's Prep, 8-6. The early-season gauntlet continues this week with road games at Westfield on Thursday and Seton Hall Prep on Saturday.
4. Shore (2-0). Last week: No. 4 
The Blue Devils took care of business in their first week with a 13-4 win over Holmdel and a 16-8 victory over Donovan Catholic. Shore's lone game between now and next Tuesday is a home contest against Toms River South on Saturday.
5. Freehold Township (2-1). Last week: No. 6 
The Patriots opened their season with a thrilling 6-5 win over Southern when senior middie Matt Kondrup scored at the buzzer. They followed with a 7-3 win over Middletown North but were then blown out by No. 2 CBA, 15-3. The Patriots will look to rebound with a game versus rival Howell on Wednesday, a game versus Jackson Memorial on Friday and a Top-10 battle with No. 8 Wall on Monday.
6. Southern (1-2). Last week: No. 4
The Rams are under .500 but have played two of their three games against ranked teams, including No. 1 Manasquan. Southern fell to Freehold Township, 6-5, on opening day before rebounding with a 13-0 win over Toms River East. The Rams then ran into the Manasquan buzzsaw and lost, 18-2. Southern plays Toms River South on Wednesday, hosts Long Branch on Friday and is home to Jackson Liberty on Monday.
7. Middletown South (3-0). Last week: No. 8
The Eagles and their stifling defense move up one spot after a 3-0 start where they have allowed just seven goals. A 13-1 win over Barnegat started the season before an 8-3 win over Colts Neck and a 7-3 victory over Brick. Middletown South will be in the friendly confines of The Swamp this week with games against Long Branch, Bishop Ahr and Point Boro before traveling to St. Rose on Monday.
8. Wall (2-0). Last week: No. 9 
Despite graduating many of their top scorers, the Crimson Knights' offense has not missed a beat so far. Wall has scored 30 goals in two games, beating Colts Neck, 13-1, and defeating Neptune, 17-3. The competition gets exponentially more difficult this week with a game at No. 1 Manasquan on Wednesday, a home game versus Brick on Friday and a road game at No. 6 Freehold Township on Monday.
9. Ocean (1-1). Last week: No. 7 
The Spartans edged Brick, 9-8, to start the season before losing 18-3 to No. 1 Manasquan. Senior attackman Holden Lowe recorded his 100th career point in the season-opener. Ocean takes on Red Bank Catholic on Wednesday and St. Rose at Saturday.
10. St. John Vianney (2-1). Last week: No. 10 
The Lancers hold the No. 10 spot after a 2-1 start that included an 18-1 win over Marlboro and a 14-4 win over Colts Neck. SJV's loss came in a nonconference game against Cranford, 10-6. Junior midfielder Anthony Brett recorded his 100th career point in the win over Colts Neck. Vianney faces Holmdel on Wednesday, hosts Pennington on Saturday and squares off against Red Bank Catholic on Monday.
Managing editor Bob Badders can be reached at bob.badders@townsquaremedia.com. Follow him on Twitter @Bob_Badders. Like Shore Sports Network on Facebook and subscribe to our YouTube channel for all the latest video highlights.
More From Shore Sports Network