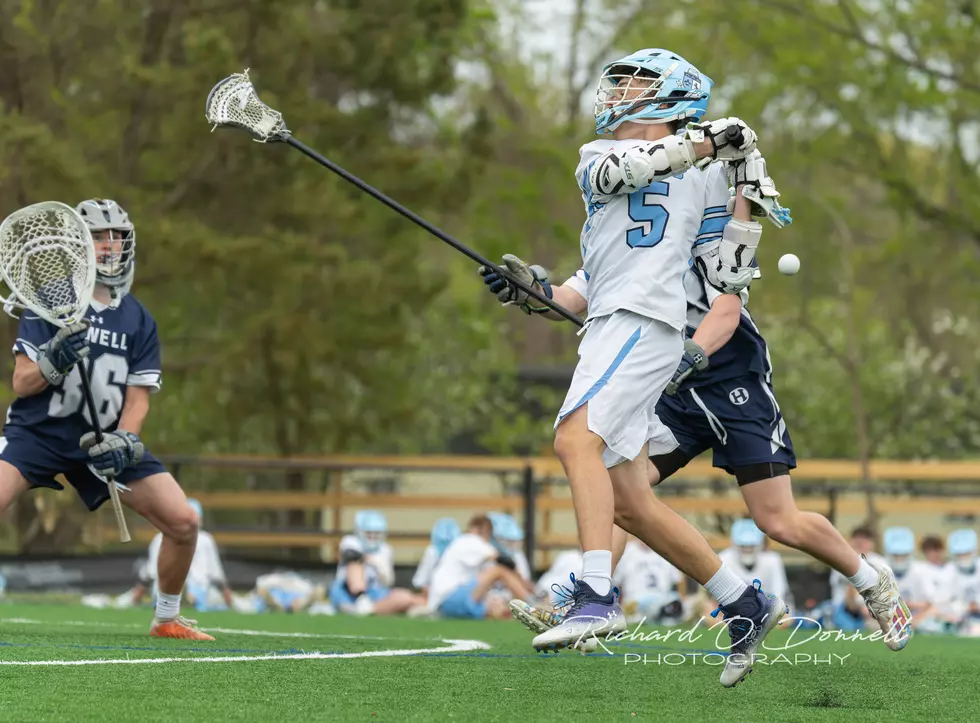 Shore Conference Boys Lacrosse Scoreboard for Tuesday, April 4
Richard E. O'Donnell

Tuesday, April 4
Class B North
Rumson-Fair Haven 19, St  John Vianney 5
Sophomore Vincent Raphalian netted a career-high four goals plus two assists and freshman Joseph Whitehouse had a hat trick and one assist to lead the Bulldogs (2-0) past the Lancers (0-1).
Sophomore Grayson Goldin added two goals and one assist while DJ Devine, Beau Devine, and Leo Passalaqua each scored twice. Ethan Smith contributed a goal and two assists, Andrew Casazza had a goal and an assist, and Quinn Lumsden and Blake Ahman had one goal apiece. Senior goalie Marshall Halfacre made four saves to earn the win.
Senior Ian Butler scored three goals to lead St. John Vianney. Kyle DiMarco and Nick Galamb scored once, and Jack Lupo made two saves.
Nonconference
CBA 16, Windermere (Fla.) 2
Senior attackman Brendan Donnelly scored a career-high five goals and senior attackman Nick Blalcok has a goal and a career-high six assists to power the Colts (1-0) to a dominant win over Wolverines (11-4).
Junior attackman Ryan Martin tallied three goals and one assist, senior midfielder Liam Schwartz scored twice, and senior midfielder Ian Macrae delivered a goal and two assists. Sophomore midfielder David Campbell scored once while junior attackman Roman Decenzo, sophomore attackman Carter McGuire, and freshman midfielder Ben Breeden all scored their first varsity goals.
Junior goalie Brandon DeSena made nine saves and sophomore goalie Luke Phillips made four saves.
More From Shore Sports Network