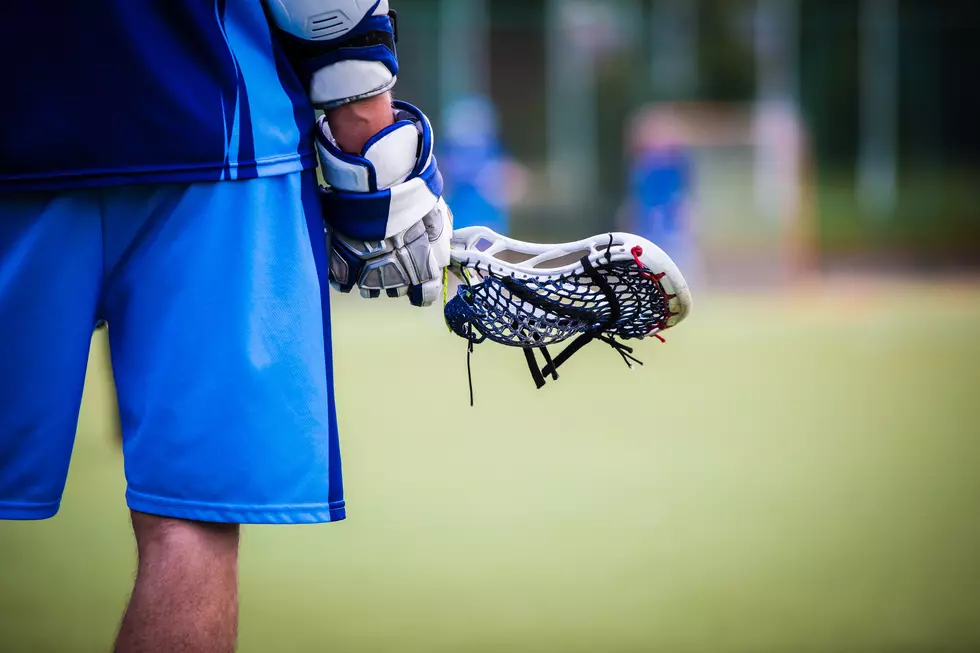 Shore Conference Boys Lacrosse Scoreboard for Saturday, April 22
Getty Images/iStockphoto

Saturday, April 22
Class B North
No. 5 Shore 10, No. 7 Holmdel 9
Senior attackman Ben Levy and junior attackman Carson Spallone each scored four goals and one assist as the Blue Devils (6-1, 5-0) held off the Hornets (5-2, 2-2) for a top-10 victory.
Shore led 5-3 at halftime and 9-6 heading into the fourth quarter.
Freshman Lukas Villa added a goal and two assists, Aidan Murphy scored once, and Sam Madalone, Brady Cooke, and Lucas White each had two assists. Noah Karaban made 12 saves in goal to earn the victory.
Junior midfielder Will Gilfillan had two goals and two assists and junior midfielder Gary Collyer notched a hat trick to lead Holmdel. Freshman attackman Finnegan Buchan scored two goals with one assist, Jack Cannon had a goal and an assist, and Kyle Kapcsos scored once. Jack Powers won 15 of 22 face-offs and Andrew Arredondo made seven saves.
Ocean 17, Long Branch 2
Senior Ryan Kelly midfielder Ryan Kelly delivered four goals and one assist and freshman attackman Jack Varley tallied three goals and two assists as the Spartans (2-7, 1-4) downed the Green Wave (0-9, 0-4) to snap a seven-game losing streak.
Omar Aly and Vincent Stolowski each recorded three goals and one assist and James Knight posted a goal and three assists along with a team-high seven ground balls. Matthew Mosey added a goal and two assists, Willie Canavan had a goal and an assist and sophomore Griffin Richard scored the rare goalie goal. Griffin made one save and River Pinto made two saves.
Nondivisional
Manalapan 13, Brick Memorial 1
Junior midfielder Marc Stefanelli tied his career-high with five goals and junior attackman Anthony Macchio scored two goals and dished out four assists to lead the Braves (4-2) to a victory over the Mustangs (1-6).
Christian Zdziarski and Jake Schtaz each scored twice and Luke Mann and Joe Lurie had one goal apiece. Connor Doel and Antonio Santana (3 saves) shared time in goal.
Donovan Catholic 14, Colts Neck 9
Junior midfielder Andrew Baltus scored six goals and one assist and freshman midfielder Emanuel Gerena provided three goals and three assists to power the Griffins (5-2) past the Cougars (1-6).
Teague Hibbard scored three goals and added one assist and Dom Rocci Ciniglio made eight saves in goal. Jack Falekas had a goal and an assist and Michael Poskay scored once. Gerena, Poskay, and Peyton Calvetto each picked up a team-high five ground balls.
Nonconference
St. Augustine 6, No. 2 CBA 3
The Hermits (3-3) scored the first four goals of the game and kept the Colts (6-2) off the scoreboard until 9:17 of the third quarter to earn the nonconference road victory.
Senior midfielders Liam Schwartz and  Ian Macrae and sophomore defenseman Luke Krebs scored goals for CBA while jumior goalie Brandon DeSena made five saves.
Junior attackman Noah Plenn totaled three goals and one assist and senior goalie Carson Quinn made eight saves to lead St. Augustine.
No. 4 Manasquan 15, Haddonfield 9
No. 8 Middletown South 6, Old Bridge 5
Junior attackman Logan Bailin scored a career-high five goals to lead the way for the Eagles (5-1) in their victory over the Knights (2-6).
Steve Kirschner added a goal and two assists and Jake Sawyer had one assist. Senior Beau Servidio won 11 face-offs.
No. 9 Red Bank 13, Allentown 6
Senior midfielder Henry Spencer scored five goals and senior midfielder Ryder Villani tallied three goals and two assists to pace the Bucs (6-1) to a win over the Redbirds (7-2).
Junior midfielder Andrew Pape had a goal and three assists, senior attackman Trey Lynch scored twice, and senior goalie Gavin Lisko made 12 saves. Freshman attackman Gabe Pape and freshman Ryan Deverin each scored once.
Point Boro 15, Middle Township 4
Senior attackman/midfielder Brian Ostrander scored five goals and added two assists to reach 100 career points as the Panthers (6-1) headed south to Cape May County and came home with a victory over Middle Township (2-5).
Sophomore attackman Brady Kirk sank four goals and delivered three assists and junior attackman Spencer Knapp tallied a goal and three assists. Robert Trapanese had two goals and one assist, Logan Letts scored twice, and Greyson Ritter and Matt Woit had one goal each to round out the scoring.
Colin Cole made seven saves, Tommy Morris won 14 of 22 face-offs, and Kirk, Owen Dewysockie, and Brian Orio each picked up five ground balls.
Red Bank Catholic 17, St.  Joseph (Metuchen) 7
Junior attackman Peter Villare scored five goals, senior midfielder Torin Harmon totaled four goals and three assists, and junior midfielder Jackson Lu notched three goals and four assists to lead the way for the Caseys (3-4) in their victory over the Falcons (3-4).
Senior midfielder Sam Fertal had three goals and two assists, senior defenseman Nick Cosimano scored a goal and picked up 10 ground balls, and sophomore attackman Leo Cosimano scored once.
St. John Vianney 10, Rutherford 9
Junior attackman William Keegan had his second huge game in as many days, scoring four goals and sending out four assists to lead the Lancers (4-5) to a one-goal victory over the Bulldogs (3-3).
Keegan had a career-high six goals and four assists in Friday's win over Neptune.
Nick Galamb had a goal and four assists while Ian Butler and Brendan Allen each scored twice. Kyle Dimarco scored once, Keoni Jensen won 9 of 17 face-offs, Jacob Volk made 15 saves, and Matt Doherty picked up a team-leading seven ground balls.
Absegami at Central, 10 a.m.
More From Shore Sports Network