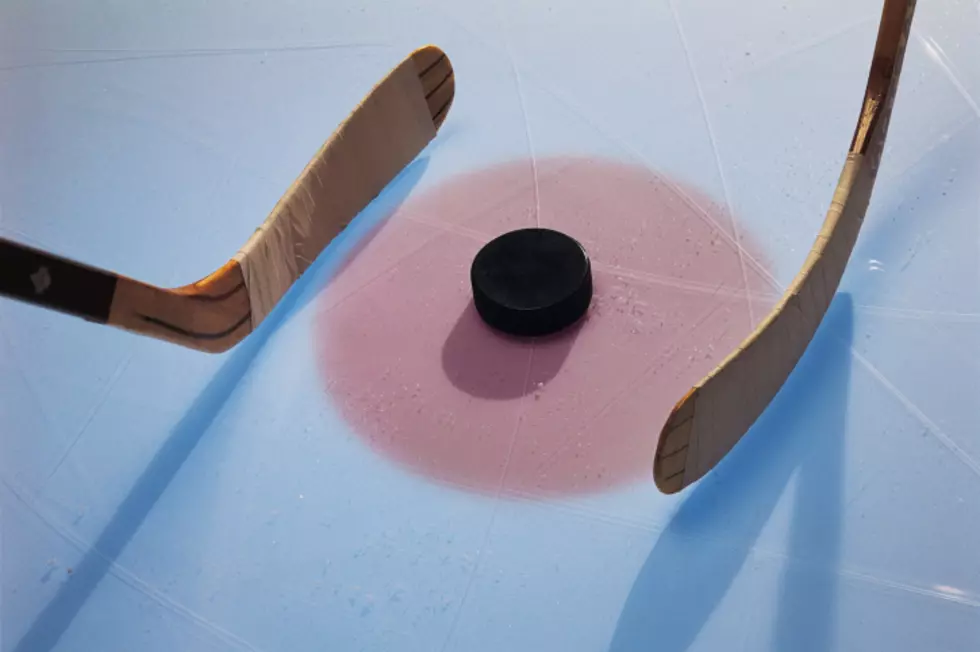 High School Ice Hockey season delayed again under new indoor sports mandate
(Getty Stock)

Enter your number to get our free mobile app
New Jersey Governor Phil Murphy is expected to announce new restrictions Monday afternoon that temporarily halt indoor youth and high school sports, according to a report by NJ Advance Media. The suspension will begin at 6 a.m. on Friday and run through Jan. 2.
The forthcoming executive order will also lower the limit on outdoor gatherings to 25 people, effective at 6 a.m. on Friday, Dec 7. Last week, Murphy reduced the outdoor gather limit from 500 to 150 people in an effort to slow the spread of COVID-19.
Outdoor sports may continue with a limit of 25 spectators. Players, coaches and officials do not count toward the 25-person outdoor limit. NJSIAA sports are not affected because the fall season has concluded. The final high school football games of the season were contested on Saturday.
The only NJSIAA sport affected is ice hockey, which was set to begin practices on Dec. 14 and play its first games on Jan. 4 with a season running through Feb. 17.
"NJSIAA is aware of the governor's announcement regarding indoor sports and can confirm that it will impact the start of the high school ice hockey season," the state's athletic governing body said in a statement Monday afternoon. "We're hopeful that, with schedule modifications, the ice hockey season will be viable when the state's pause is lifted.  No other indoor, high school sports are impacted by the governor's order, as all but ice hockey had already had their start dates moved to January 2021 or later.  The governor has made it clear that he wants high school winter sports to be played, based on the significant mental and physical health benefits they provide and in recognition of the seniors who desire one more season of the sports they love. NJSIAA looks forward to working with the Governor and his staff in this regard."
Unless the suspension is extended, all other Season 2 sports will go on as planned as per the NJSIAA's Return-to-Play Season 2 and 3 Update released on Nov. 19. Basketball, fencing and bowling can begin practices on Jan. 11 with games starting on Jan. 26. Swimming and winter track and field starts practice on Feb. 1 with competition beginning on Feb. 16. Wrestling has been moved to Season 3 along with girls volleyball and gymnastics, the latter two being the only indoor fall sports which were moved in August. Practices for Season 3 begin on March 1 and competition begins on March 16.
Managing editor Bob Badders can be reached at bob.badders@townsquaremedia.com. Follow him on Twitter @Bob_Badders. Like Shore Sports Network on Facebook and subscribe to our YouTube channel for all the latest video highlights. 
CHECK IT OUT: 100 sports records and the stories behind them
More From Shore Sports Network