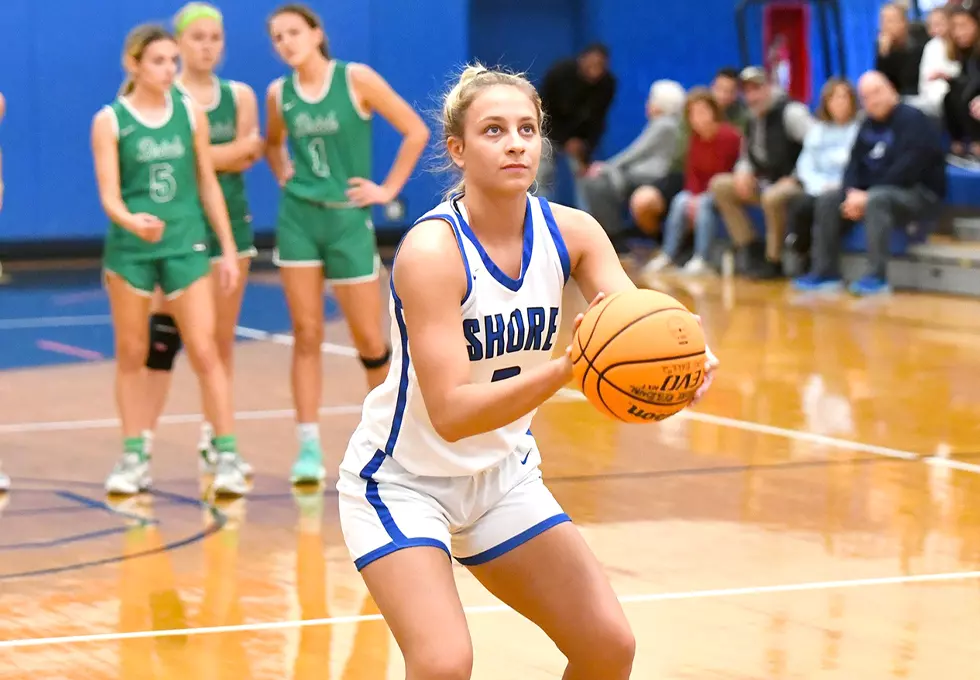 Girls Basketball – Causeway Auto Player of the Week Winner: Rylee Drahos, Shore
Sr. Rylee Drahos Shore Regional Photo by The Link Sports Walter O'Neill Jr
By Doug Brustman, SSN Contributor
Every week this season, Shore Conference Girls Basketball fans will have their chance to vote for the Causeway Auto Shore Conference Girls Basketball Player of the Week on our website.
The Winner of Week 2 Girls Basketball Player of the Week with 28.69% of the vote is - Shore Regional's Rylee Drahos.
Drahos admittedly hasn't been shooting the ball well this year, but that came to a screeching halt this week.  After scoring 11 points with 4 steals vs Monmouth Regional, Drahos shooting touch re-emerged in 2 big games to close out the week.  Against C South leading Ocean Township, Drahos scored 21 points to go with 6 rebounds and 5 steals.  In the State And Shore Fight For A Cure Showcase, Drahos scored a season high 30 points to go along with 17 rebounds, 7 assists, and 4 steals vs Manchester.
As a junior, Drahos scored 680 points on the season and led Shore Regional to its first sectional championship since 2003 and helped the Blue Devils reach the Group 1 Finals.  She will score over 1,500 points for her career which includes only playing 10 games her sophomore year due to Covid.
Drahos recently committed to Rochester University where she will be studying Business.
2nd place with 25.14% of the vote St. Rose's Jada Lynch
3rd place with 17.49% of the vote Jackson Memorial's Chioe Messer
For winning this weeks Player of the Week contest, Rylee will receive a $25 gift card to Burger 25 Congrats and Enjoy!
---
A Look at New Jersey License Plates From Years Past
Feeling nostalgic? Let's take a look at some old New Jersey license plates. How many of these did you have?
More From Shore Sports Network