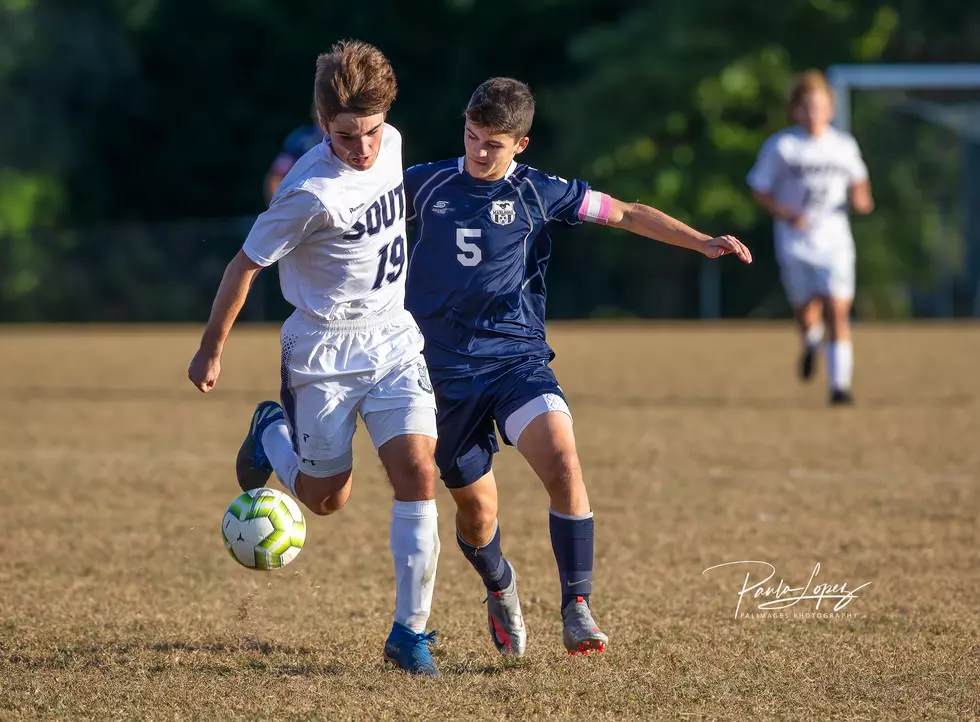 Boys Soccer – 2020 All-Shore Final Vote Winners
Marlboro junior Max Rosen (right). (Photo by Paula Lopez)

Enter your number to get our free mobile app
Over the past five days, the Shore Sports Network readers voted to pick the the final four members of the 2020 Boys Soccer All-Shore Team and the results are in. A total of 59 players appeared on the ballot and you managed to narrow it down to four.
Thanks for helping us crown four more members of the 2020 All-Shore Team and for following along during what was a unique, memorable and worthwhile 2020 season. Let's find out who you picked.
All-Shore Final Vote Winners
Ryan Leavitt, Sr., Southern
Shore Sports Network Player of the Year Kevin Kiernan dominated the headlines during Southern's historic season but Leavitt produced plenty of memorable moments as the team's second-leading scorer. The senior striker finished the season with seven goals and six assists, with five of his seven goals coming in games Southern either won by a one-goal margin or finished tied. He scored the golden goal in a 2-1 overtime win over Central, the last goal in a 3-3 draw vs. Toms River North and an equalizers in one-goal wins over Jackson Memorial and Toms River South.
The 2020 season was a disappointing one for a Marlboro team that won 14 games and was the No. 1 seed in the NJSIAA Central Jersey Group IV section in 2019. When the Mustangs did have some success in 2020, however, Rosen (four goals on the season) was right in the middle of things. The junior center midfielder scored a goal in each of Marlboro's two wins – one over Middletown South and another over Middletown North. He also scored a goal in each of his team's games against Freehold Township, which finished as the No. 6 team in the Shore Sports Network Top 10.
Ethan Beyer, Sr., Christian Brothers Academy
No team in the Shore Conference during the 2020 season kept the ball out of the net better than CBA did, so it is fitting that every senior member of the Colts back line is represented on this year's SSN All-Shore Team in some form or fashion. After Jack Longo (First Team) and Ryan Mojares (Third Team) landed spots, Beyer joins the club as a first-year starter who continually improved and was as integral as any player on a Colts team that allowed just four goals in 14 games and did not trail once all season.
Thomas Manners (Sr.) and Michael Jakub (Sr.), Christian Brothers Academy
CBA decided to go with a time share in net this season and the voters in this contest apparently loved the idea as well. Manners and Jakub were part of a collection of Colts goalkeepers that lacked experienced but turned out to be more than capable in live game action. Splitting games down the middle throughout the season, Manners and Jakub combined to post 10 shutouts while giving up just four goals all season. Manners also saved two penalty kicks during the season, which were the only two penalties opponents earned vs. CBA in 2020.
More From Shore Sports Network