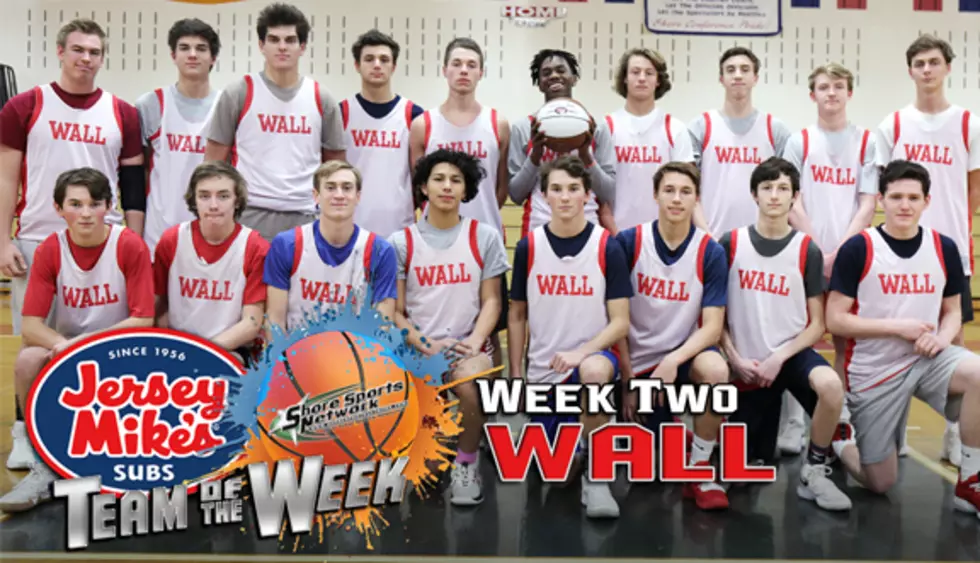 Boys Basketball – Week 2 Jersey Mike's Team of the Week: Wall
Photo by Steve Meyer
Last year, the Wall boys basketball team started the season 3-6 over its first nine games and could not overcome it to make the Shore Conference Tournament - despite the best efforts of Shore Conference leading scorer Steve Geis.
One year leader, with Geis graduated, only one senior playing regularly and a new head coach in Shore Conference veteran Bob Klatt, Wall is off to a 7-2 start thanks to a more balanced scoring distribution and a deeper rotation. The Crimson Knights are also the second Jersey Mike's Boys Basketball Team of the Week of the 2018-19 season.
Wall played only one game last week, but it was a big one. The Crimson Knights went into Neptune and overcame a nine-point deficit over the final five minutes of the fourth quarter and beat the Scarlet Fliers in overtime, 64-59.
While Wall has not relied on one scorer to the degree that it relied on Geis last season, junior Quinn Calabrese has emerged as the go-to offensive weapon and one of the Shore's top scorers. The junior guard is averaging better than 19 points per game and poured in 21 in the overtime win over Neptune.
The Crimson Knights have also gotten plenty of help throughout its lineup, with four players scoring between eight and 11 points to complement Calabrese. Sophomore Tom Palluzzi and freshman Colin Ackerman each scored 11, junior Mike Caputo poured in eight and senior Trey Dombroski added nine points and nine rebounds in the win.
At 5-0 in Class B North following Monday's 60-58 win over Ocean, Wall is in the driver's seat in the race for the division title, leading Matawan by one game in the B North standings. Wall's last division title was in 2014-15, when former coach Matt Kukoda - who brought on Klatt as his assistant for the 2015-16 season - was also in his first season.
2019 Team of the Week Winners
More From Shore Sports Network