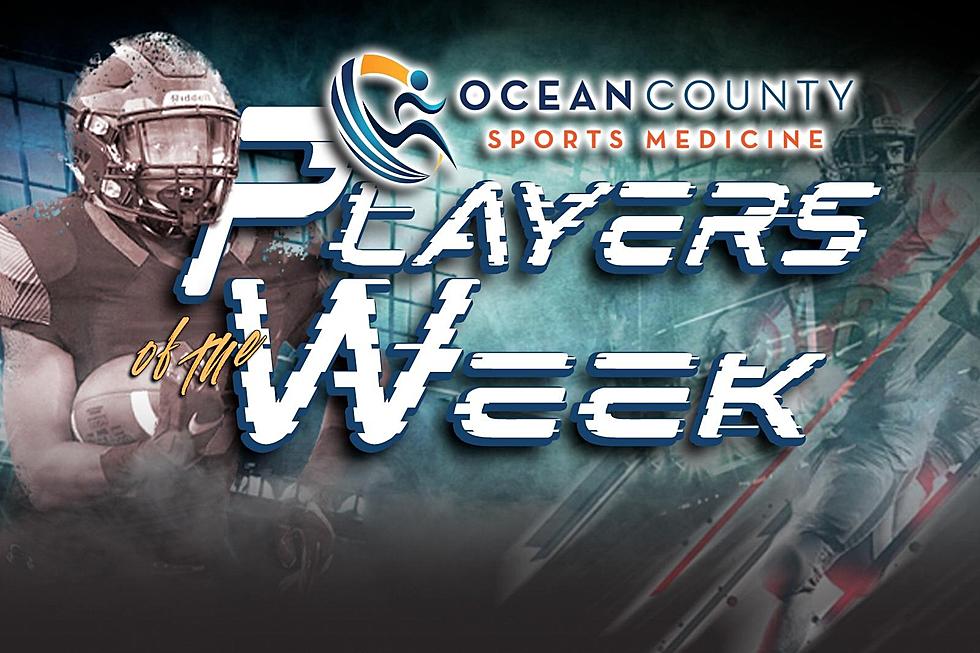 Week 9 Ocean County Sports Medicine Football Players of the Week: SSN picks, Fan vote, Divisional Selections
Steve Meyer

The Shore Sports Network Football Player of the Week feature is back for another week as we recognize the top performers on offense, defense, and special teams.
This year we will be expanding our Player of the Week offering beyond our usual voting system. The vote will still be present to determine the "fan selection" but now Shore Sports Network will select an overall Offensive, Defensive, and Special Teams Player of the Week for the entire conference, sponsored by Ocean County Sports Medicine. We will also select players of the week in those three categories for all seven divisions.
Below are our conference-wide Players of the Week picks along with links to the divisional players of the week and the fan vote. The poll will close at 10 p.m. on Wednesday night.
Week 9 SSN Divisional Football Players of the Week
VOTE for the Fans' Choice Week 9 Football Playoff Performers of the Week
Ocean County Sports Medicine Week 9 Overall Shore Conference Football Players of the Week
Offense
Connor Dietz, Sr., QB, Brick Memorial
Dietz completed 14 of 18 passes for 202 yards and one touchdown to become Brick Memorial's all-time leading passer and also ran for 188 yards and three touchdowns on 16 carries to power the 10-0 Mustangs to a 41-7 win over Moorestown in the first round of the Central Jersey Group 4 playoffs. He also had a big game on defense with four tackles for loss.
Defense
Davin Brewton, Sr., LB, Red Bank Catholic
The University of Pittsburgh-bound senior standout recorded 14 total tackles with one sack and three tackles for loss in RBC's 14-7 win over Donovan Catholic that clinched both the American Division title and the No. 1 ranking in the Shore.
Special Teams
Joey Dettlinger, So., Manasquan
Dettlinger's extra point following Julian Walthall's touchdown run provided the winning point in Manasquan's 14-13 win over Somerville in the first round of the South Jersey Group 3 playoffs.
Bobby Loff, Sr., Freehold Township
Loff converted all three of his extra-point attempts, the last of which provided the winning points in Freehold Township's 21-20 win over North Brunswick in the first round of the Central Jersey Group 5 playoffs.
Week 9 SSN Divisional Football Players of the Week
VOTE for the Fans' Choice Week 9 Football Playoff Performers of the Week
More From Shore Sports Network