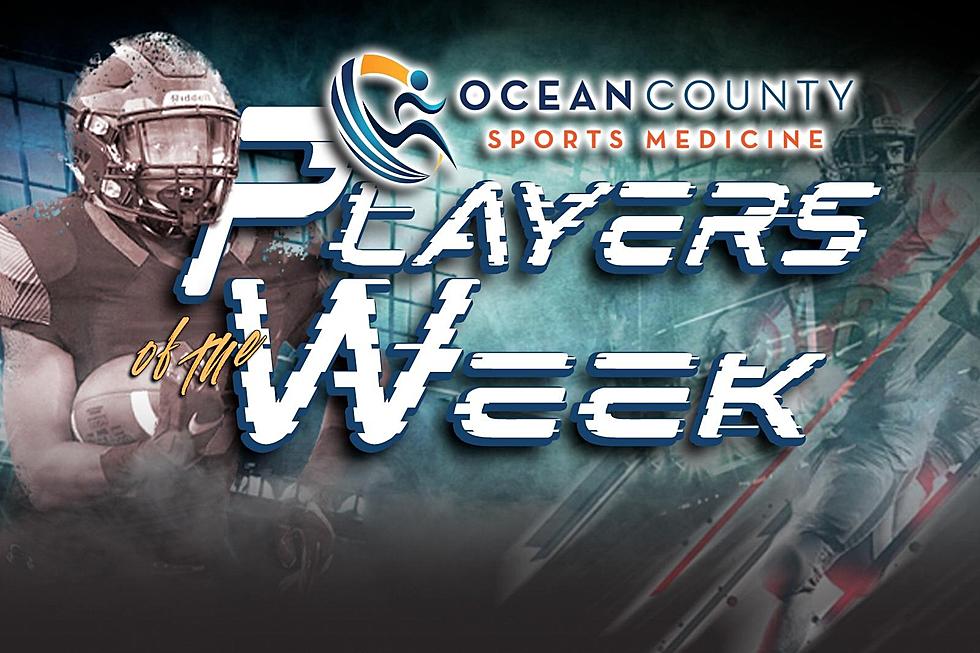 Week 3 Ocean County Sports Medicine Football Players of the Week: SSN picks, Fan vote, Divisional Selections
Steve Meyer

The Shore Sports Network Football Player of the Week feature is back for another week as we recognize the top performers on offense, defense, and special teams.
This year we will be expanding our Player of the Week offering beyond our usual voting system. The vote will still be present to determine the "fan selection" but now Shore Sports Network will select an overall Offensive, Defensive, and Special Teams Player of the Week for the entire conference, sponsored by Ocean County Sports Medicine. We will also select players of the week in those three categories for all seven divisions.
Below are our conference-wide Players of the Week picks along with links to the divisional players of the week and the fan vote. The poll will close at 11 p.m. on Tuesday night.
Week 3 SSN Divisional Football Players of the Week
VOTE for the Fans' Choice Week 3 Shore Sports Network Football Player of the Week
Ocean County Sports Medicine Week 3 Overall Shore Conference Football Players of the Week
Offense
Najee Calhoun, So., RB, Donovan Catholic
Calhoun ran for 158 yards and two touchdowns to lead the Griffins' offense in their 21-7 upset of No. 1 Toms River North. His 3-yard touchdown run midway through the fourth quarter gave Donovan Catholic a 14-7 lead and his 59-yard touchdown run in the final 90 seconds clinched the win that snapped North's 17-game winning streak.
Defense
Mike Consolazio, Sr., LB, Marlboro
Consolazio had an incredible game in the No. 9 Mustangs' 17-7 win over Howell with a career-high six sacks and 10 total tackles. Marlboro held Howell to five yards of offense and zero first downs in the first half and has allowed just 14 points in three games this season.
Special Teams
Andrei Matthews, Jr., KR, Keyport
Matthews had a tremendous game in Keyport's 54-26 win over Jackson Liberty with an 80-yard kick return for a touchdown to start the second half and an 80-yard return down to the 5-yard line on the game's opening kickoff to set up a touchdown. He also had three receptions for 44 yards and a touchdown.
Week 3 SSN Divisional Football Players of the Week
VOTE for the Fans' Choice Week 3 Shore Sports Network Football Player of the Week
More From Shore Sports Network