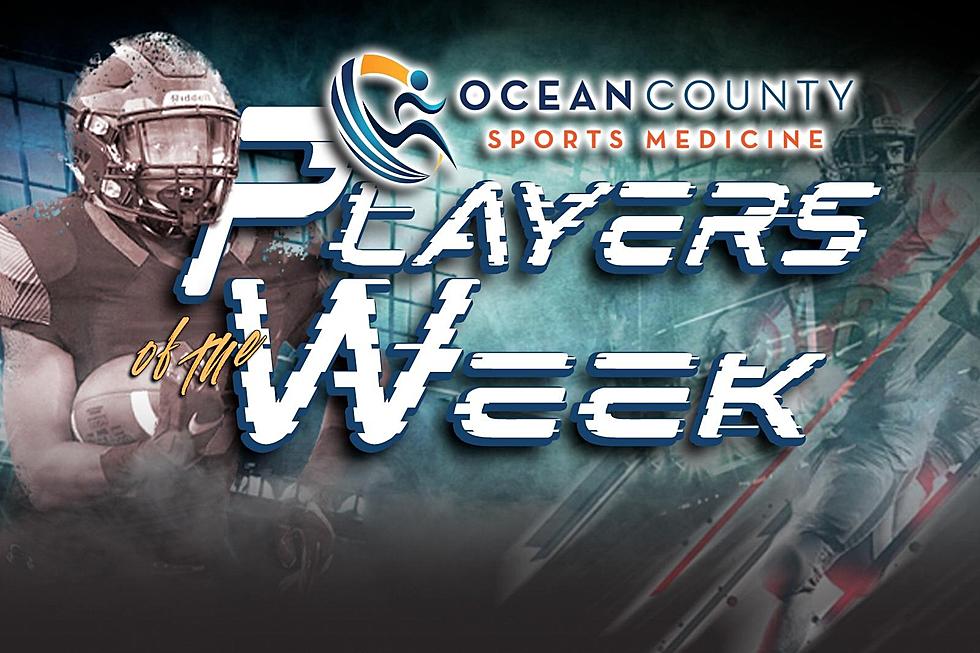 Week 2 Ocean County Sports Medicine Football Players of the Week: SSN picks, Fan vote, Divisional Selections
Steve Meyer

The Shore Sports Network Football Player of the Week feature is back for another week as we recognize the top performers on offense, defense, and special teams.
This year we will be expanding our Player of the Week offering beyond our usual voting system. The vote will still be present to determine the "fan selection" but now Shore Sports Network will select an overall Offensive, Defensive, and Special Teams Player of the Week for the entire conference, sponsored by Ocean County Sports Medicine. We will also select players of the week in those three categories for all seven divisions.
Below are our conference-wide Players of the Week picks along with links to the divisional players of the week and the fan vote. The poll will close at 10 p.m. on Tuesday night.
Week 2 SSN Divisional Football Players of the Week
VOTE for the Fans' Choice Week 2 Shore Sports Network Football Player of the Week
Ocean County Sports Medicine Week 2 Overall Shore Conference Football Players of the Week
Offense
Micah Ford, Sr., QB, Toms River North
Ford was unstoppable in the top-ranked Mariners' 42-21 victory over No. 3 Rumson-Fair Haven with 237 yards rushing and four touchdowns along with 159 yards passing and two touchdowns. He ran for scores of 18, 81, 9, and 4 yards and threw touchdown passes spanning 63 and 54 yards to account for a total of 396 yards and six touchdowns.
Defense
Owen Richter, Sr., DB, Middletown South
Richter came on a blitz from the secondary, jumped to deflect a pass, intercepted it, and reached 43 yards to the end zone to complete No. 5 Middletown South's 35-29 comeback victory over No. 15 Wall. Richter also had seven tackles with 1.5 tackles for loss.
Special Teams
Avery Phillips, Luke Brush, and Justin Bell - Toms River East
The Raiders' special teams trio played a massive role in Toms River East's 35-22 victory over Central for its first win of the season. Phillips blocked two punts, the first of which was returned for a touchdown by Brush and the second which was returned for a touchdown by Bell to help open a 22-0 lead. Phillips also ran for two touchdowns (21 and 50 yards) playing running back.
Week 2 SSN Divisional Football Players of the Week
VOTE for the Fans' Choice Week 2 Shore Sports Network Football Player of the Week
More From Shore Sports Network