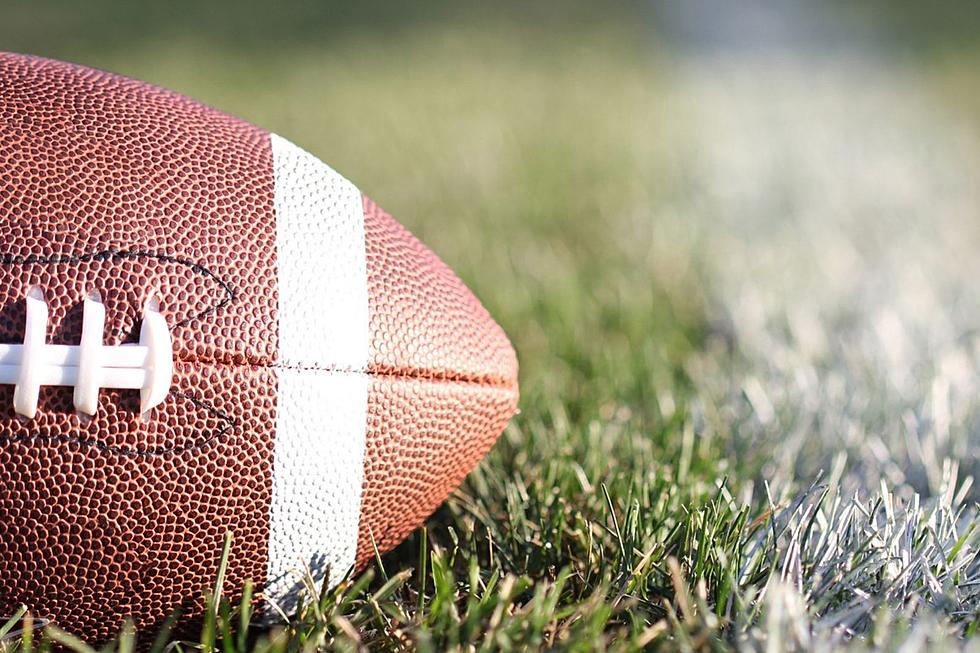 The Jeep Store Shore Sports Network Preseason Top 10
(Getty Stock)

Welcome back. Another season of Shore Conference football is here. And this year, history will be made.
After months of preparation in the weight room getting bigger and stronger, hours on the field getting faster, and time spend on Hudl getting smarter, hundreds of football players from Tuckerton to Aberdeen are ready to take the field and make these next three months unforgettable. The beauty of a new season is that hope springs eternal. Every team can dream of accomplishing its goals, whether that be hoisting a championship trophy or simply putting together a winning season. 
About that history. The 2022 season will be the first in which public schools will play down to true state champions. For the first time in state history, we'll have Group 1, Group 2, Group 3, Group 4, and Group 5 football champions crowned at the end of the season. It's been a long time coming and should make for some tremendous matchups in December. Which Shore Conference teams will be vying for these historic state titles? The journey of the next 14 weeks will feature the usual menu of thrilling victories, agonizing defeats, heroic individual plays, and triumphant team accomplishments.
Last season, the Shore Conference had one public school sectional champion and one overall state champion. Point Boro captured the South Jersey Group 2 championship and came within a point of winning the regional title game. Red Bank Catholic went 11-1, captured the Non-Public B state title, and finished the season ranked No. 1 in the Shore Sports Network Top 10. Toms River North, Rumson-Fair Haven, Middletown South, and Raritan also advanced to sectional championship games. 
So who are the best teams in the Shore Conference this year? Here is our look at the top teams in The Jeep Store/Shore Sports Network Preseason Top 10. 
1. Red Bank Catholic (11-1). Final 2021 Ranking: No. 1
The Caseys went 11-1 and captured the NJSIAA Non-Public B state championship last season, and although they lost some excellent players to graduation, they also return multiple standouts as they look to fend off all challengers and repeat as state champs. With All-Shore players like running back/defensive back Sabino Portella, wide receiver Najih Rahman, linebacker Davin Brewton, and lineman Lorenzo Portella, plus running back Torin Harmon, wide receiver Emanuel Ross, lineman Tyler Burnham, and linebacker Michael Palmieri, RBC will be a formidable squad. Their title defense won't be easy, however, with an American Division schedule that includes Middletown South, Donovan Catholic, Rumson-Fair Haven, Manalapan, and Wall. First game: Aug. 27 vs. St. John Vianney at Ocean City HS.
2. Toms River North (7-4). Final 2021 Ranking: No. 6
The Mariners were a young and talented team in 2021 who put it all together in the second half of the season to make a run all the way to the South Jersey Group 5 title game. They suffered a heartbreaking loss to Kingsway on a last-second touchdown, but the good news is that almost the entire team returns to make another championship run. They're still young and talented, but now they're also experienced. All-Shore quarterback Micah Ford leads an offense that includes junior running back Josh Moore and junior receivers Tareq Council and Jeremiah Pruitt, and should be among the Shore's most potent. The Mariners are also big up front, led by 6-foot-6, 300-pound sophomore Ja'elyne Matthews, who has FBS scholarship offers from the likes of Georgia and Ohio State. Senior linebacker Ty Kazanowsky leads the defense after an All-Shore junior season. First game: Aug. 27 vs. Washington Township at Ocean City HS.
3. Middletown South (9-2). Final 2021 Ranking: No. 4
The Eagles reached the North 2, Group 4 sectional final last season where they fell to a powerful Irvington squad. Along the way, Middletown South won the Colonial Division and had the Shore's No. 2 scoring defense at 10.1 points per game. Five All-Shore players were lost to graduation but the Eagles still return many talented players, including All-Shore junior linebacker Colin Gallagher and All-Shore junior defensive back Jake Czwakiel, who will now take over as the team's quarterback. The Eagles have averaged eight wins per season under legendary head coach Steve Antonucci, now in his 25th season, and figure to be a state title contender once again. First game: Sept. 2 at No. 9 Long Branch.
4. Point Boro (10-2). Final 2021 Ranking: No. 8
The Panthers began last season unranked but quickly jumped into the Top 10 for good thanks to the Shore's No. 1 scoring offense and a tenacious, big-play defense. Point Boro won a division title before securing the South Jersey Group 2 sectional championship, the program's fourth sectional title in history. A heartbreaking one-point loss to Haddonfield in the regional championship game has them as motivated as ever to get back and finish the job with an overall state title, and they certainly have the talent to do so with 16 returning starters. Senior lineman and Temple recruit Cole Skinner, junior running back/safety Jake Croce, junior quarterback/defensive back Matt Oliphant, senior running back/safety Connor Cilento, senior edge Connor Reynolds, senior linebackers JJ Bennett, Aiden Ward, and Tyler Gordon, and junior lineman Charles Davison lead the way. First game: Sept. 1 vs. Neptune. 
5. Donovan Catholic (6-5). Final 2021 Ranking: No. 2
The Griffins took a big hit to graduation from a team that went 9-2 on the field but officially finished with a 6-5 record due to forfeits. However, the questions surrounding the team are not talent-based. A new group of players needs seasoning but should have the Griffins competing in the American Division. All-Shore senior linebacker Dante Vernieri, sophomore wide receiver Michael Thomas III, junior tight end/outside linebacker Hunter Johnson, and senior lineman EJ Smith lead the way for the Toms River school. First game: Sept. 2 vs. Lacey.
6. Rumson-Fair Haven (9-2). Final 2021 Ranking: No. 3
The Bulldogs have a new head coach in Jeremy Schulte, who moves up from defensive coordinator to succeed his father, Jerry, who will now be the defensive coordinator. Not much will change for Rumson in that regard, but the Dawgs will have to break in a host of new starters this fall after losing most of their top players to graduation. All-Shore safety Beau Kemler leads the group of returning starters that also features wide receivers Scott Venancio and Nick Rigby, defensive linemen Marshall Halfacre, Cooper Bunnell, and Julien Devlin, and safety Ryan Kalman. Rumson has reached eighth straight NJSIAA sectional championship games, so the Bulldogs will get the benefit of the doubt that they'll figure it out and once again be a team to be reckoned with. First game: Sept. 3 vs. No. 2 Toms River North at Rutgers. 
7. Manasquan (8-3). Final 2021 Ranking: No. 7
The Warriors return a total of nine starters from a team that went 8-3 and reached the South Jersey Group 3 semifinals last season. Senior quarterback Brett Patten, a First Team All-Shore selection, and senior running back Jhamier Howard lead the way for what should be a dynamic backfield this season. Senior receiver/defensive back Jack Dettlinger, tight end/defensive end Matt O'Donnell, two-way linemen Noah Mammeri and James Gilmore, and linebackers Cael Driscoll and Will Burns round out the list of returning starters. Manasquan handed Point Boro its only conference loss last season and will face the rival Panthers to open their season. First game: Sept. 9 at No. 4 Point Boro. 
8. Manalapan (6-3). Final 2021 Ranking: No. 10
The Braves got back to their winning ways after a rare losing season the year before and return a total of 15 starters heading into the 2022 season. A strong group of two-way linemen that includes seniors Artem Reinikov-Jouk, Julian Santo, and Jack Boyle looks to pave the way for talented skill players like Alex Dille, Thomas Clark-Glasco, and Anthony Macchio. The Braves also have an underrated two-way player in tight end/linebacker Preston Birnie and the Shore's top returning kicker in senior Michael Calton. First game: Aug. 26 at Freehold Township.
9. Long Branch (8-2). Final 2021 Ranking: No. 9
It's a new era on Indiana Avenue as Chad King takes over as head coach after longtime Green Wave boss Danny George stepped down following last season. The Wave lost All-Shore quarterback Christian Rodriguez to graduation but bring back All-Shore defensive back Shamar Williams, talented playmakers Sekou Kamau, Michael Hall, and Zaheem Brown, offensive lineman Luke Tracey, and defensive end Antonio Castanon to lead the way. First game: Sept. 2 vs. No. 3 Middletown South.
10. Jackson Memorial (3-6). Final 2021 Ranking: No. 10
We deliberated for a bit on which team would be in the 10th and final spot and we went with the Jaguars despite the fact they are coming off a losing season. Jackson returns a total of 15 starters with quarterback Tai Mann, running back Aidan Sweeney, receivers Albert D'Alessandro and Jaiden Hernandez, tight end/defensive end Shaun Hubbard, linemen Ryan Fisher and Lucas Stahlnecker, defensive end Angelo Nicosia, and linebacker Mike Cipriano as they look to get back to their usual spot as a championship contender. First game: Sept. 1 vs. Brick Memorial.
Keep an eye on:
Wall
Central
Middletown North
Howell
Marlboro
Ocean
Monmouth
Holmdel
Raritan
5 Awesome Rolled Ice Cream Parlors Around New Jersey
If you haven't tried rolled ice cream before, there's no shortage of it here in the Garden State!
More From Shore Sports Network