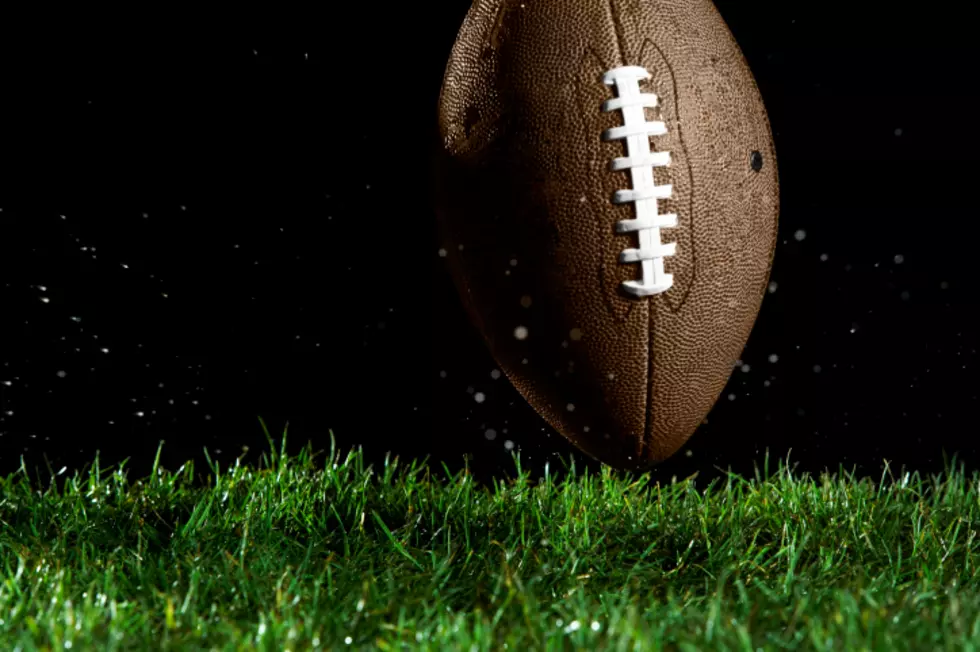 St. John Vianney fires assistant coach Charlie Rogers after threatening voicemail sent to youth parent
Thomas Northcut
St. John Vianney has fired offensive coordinator Charlie Rogers after an expletive-laced voicemail he left for the parent of an 11-year old youth football player became public.
Rogers, a former Matawan High School standout who went on to play in the NFL, is also a coach for the Matawan American Youth Football team. He left a threatening voicemail on Aug. 25 for Chris Schuster, whose son left the Matawan AYF program to play for Saint Bart's, which is based in East Brunswick.
The 44-second message, which was first reported by the Asbury Park Press, featured Rogers threatening to relentlessly blitz Schuster's son. "We are going to blitz every (expletive) play until your guy comes out of the game," Rogers said on the voicemail.
St. John Vianney released a statement on Friday confirming Rogers' firing.
"Saint John Vianney High School strives to provide a positive and encouraging environment for all of its students, parents, and staff members, in keeping with all aspects of its school mission," the statement read. "The administration always acts decisively to protect the best interest of its stakeholders. Mr. Rogers and Saint John Vianney have parted ways."
The complete transcript of the voicemail Rogers sent to Schuster is as follows:
"Hey Chris, this is coach Charlie, dog. I'm telling you right now, today in the summertime before we've even started a game yet, right, we are going to blitz every (expletive) play until your guy comes out the game. So don't bring him to the game.
"You know I'm pissed off about this (expletive) right here. And I'm telling you, I swear to God, we are going to blitz, we don't care if we give up a badge or not, we're blitzing everybody. We are blitzing every single (expletive) play. And (inaudible) that it's a bad (expletive) move, and I don't like it, and it's a stupid move and we are going to blitz every single (expletive) play. Hang that (expletive) up, Hill … every play!" 
"The fact that this is a youth football coach and a paid high school coach makes it that much more disturbing," Schuster told the APP.
Schuster was the acting president of the Matawan AYF but stepped down when the organization did not take any immediate action against Rogers. Jersey Shore AYF held an executive meeting Thursday night where Rogers was suspended indefinitely from holding any position within New Jersey AYF.
St. John Vianney head coach Joe Martucci is also an Aberdeen councilman and is listed as a member of the governing board for Matawan AYF. Martucci was the longtime head coach at Matawan High School where he coached Rogers and later had him on his coaching staff.
"I've heard it, we discussed it in depth," said Martucci told the APP. "The whole thing was directed at Chris Schuster, a friend of his, and they were just talking about the game. He wasn't talking about any specific kid. The whole thing had to do with Chris being the president of the Matawan AYF and taking his kid out because he wasn't starting."
"I said, 'Chuck, you can't put things into words like that on a tape. Once it's on voicemail it's there, in the public.' I think the whole thing got blown way out of proportion."
Rogers did not comment on the voicemail, only saying "I love all kids. I put my heart and soul into my kids."
Rogers played in the NFL from 1999-2003 with the Seattle Seahawks, Houston Texans, Buffalo Bills and Miami Dolphins. He was first-team All-Pro selection in 1999 as a punt returner.
In 2003, Rogers was sued by an Old Bridge police officer who was injured when he attempted to arrest Rogers during a fight in a strip club parking lot. Rogers was charged with aggravated assault, making terroristic threats, resisting arrest and disorderly conduct.
St. John Vianney, which is ranked No. 2 in the Shore Sports Network Top 10, returns to action tonight at 7 p.m. at No. 6 Rumson-Fair Haven.
Managing editor Bob Badders can be reached at bob.badders@townsquaremedia.com. Follow him on Twitter @Bob_Badders. Like Shore Sports Network on Facebook and subscribe to our YouTube channel for all the latest video highlights. 
More From Shore Sports Network