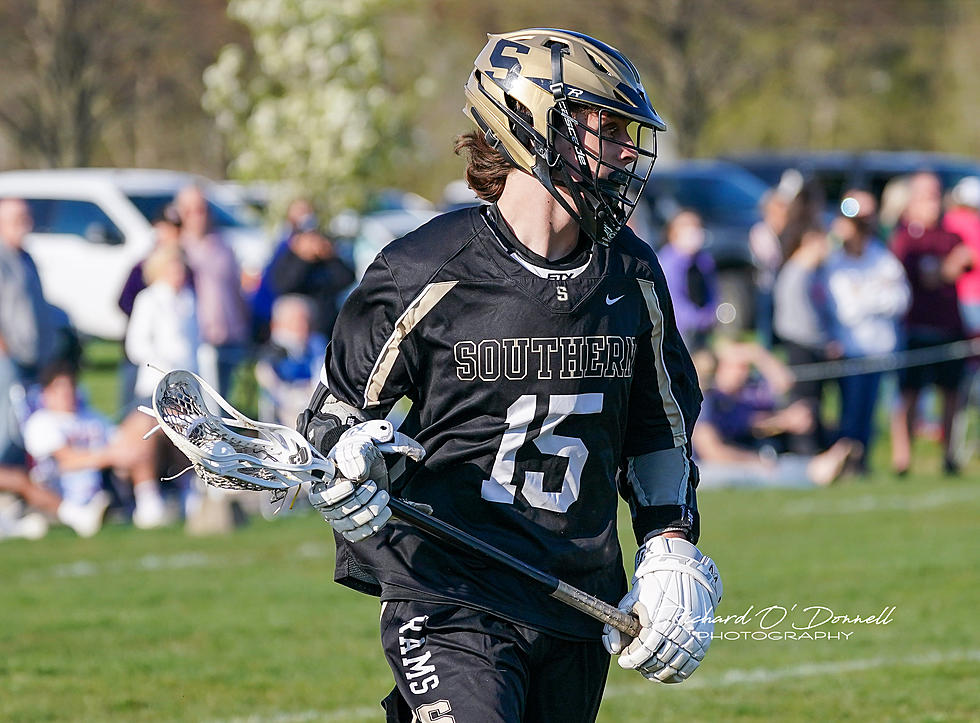 Shore Conference Boys Lacrosse Attackmen to Watch in 2022
Richard O'Donnell

As part of Shore Sports Network's 2022 boys lacrosse preview, we will take a look at some of the top returning players at each position in the Shore Conference.
If we're talking goals, these are the guys who should be finding the back of the net at a healthy pace this season. Expect to see many of these players near the top of the goal-scoring and point-producing lists all season long.
Shore Conference Attackmen to Watch in 2022 (Listed in alphabetical order)
Drew Barocas, So., Jackson Memorial
Barocas had a solid freshman season with 24 goals and 11 assists. With standout senior Matt DeRosa also on the attack line for the Jaguars and demanding the most defensive attention, Barocas should be able to capitalize on more time and space and continue his development.
Nick Blalock, Jr., CBA
Blalock established himself as a very good scoring option as a sophomore by registering 36 goals and 10 assists. With the Colts losing their top two leading scorers to graduation, attackman Dan Martin and Ryan Howard, off last season's squad Blalock will be a go-to player for CBA.
Christian Bockelmann, Sr., Rumson-Fair Haven
A returning First Team All-Shore selection, Bockelmann was great as a junior with 47 goals and 22 assists for a high-scoring Bulldogs offense that averaged 14.3 points per game. The Yale recruit had 13 multi-goal games a season ago as Rumson went 20-1, won the Class B Noth division title, won its seventh Shore Conference Tournament championship, secured the NJSIAA South Jersey Group 2 sectional title, and finished No. 1 in the SSN Top 10. The Bulldogs have a fantastic squad again this season and Bockelmann is one of their most important pieces.
Vincent Burns, Sr., Howell
Burns sank 19 goals and added 15 assists for 34 points last season and is one of several returning starters for a Howell team that should contend for the Class A North division title. He was a second-team Class A North selection last season.
Carson Cooke, Sr., Shore
Cooke had a balanced offensive season with 36 goals and 34 assists and was a Second Team All-Class B North selection for a Blue Devils team that averaged 11.9 goals per game. His play helped Shore go 13-5, reach the Shore Conference Tournament quarterfinals and advance to the NJSIAA South Group 1 semifinals.
Matt DeRosa, Sr., Jackson Memorial
DeRosa turned in an exceptional junior year for the Jaguars to finish in the top 15 in the Shore in scoring. He scored 30 goals and added a team-leading 41 assists for 71 points and was a First Team All-Class A South selection, helping the Jaguars go 10-7, qualify for the Shore Conference Tournament, and reach the quarterfinals of the NJSIAA South Group 3 playoffs. DeRosa was also a First Team Class A South selection by the coaches.
Kyle Kapcsos, Sr., Holmdel
Kapcsos was a Second Team All-Class B North selection last season when he scored totaled 38 goals and 22 assists and also picked up 55 ground balls.
Jack Kolbe, Sr., Southern
Kolbe joins the Rams as a transfer from Robbinsville where he scored 57 goals and added 22 assists last season. He is committed to Merrimack College.
Justin Kurc, Sr., Brick
Kurc is Brick's leading returning scorer after netting 28 goals and 13 assists last season.
Nate Lorenzo, Jr., Howell
Lorenzo was one of the Shore Conference's standout sophomores last season when he scored 32 goals and added 20 assists to earn Second Team All-Class A North honors.
Anthony Macchio, So., Manalapan
The Braves are looking to build off a strong first varsity season and Macchio will be a key contributor after scoring 13 goals and assisting on 19 others as a freshman last season.
John McCurry, Jr., Wall
McCurry showcased tremendous scoring ability in his first high school season with 62 goals and 18 assists, finishing as one of four players in the Shore Conference with 60 or more goals. An SSN Third Team All-Shore selection, he helped the Crimson Knights go 16-4, reach the Shore Conference Tournament semifinals, advance to the NJSIAA South Group 2 sectional final, finish No. 3 in the SSN Top 10, and finish the season ranked No. 14 in New Jersey.
Anthony Muniz, Sr., Red Bank Catholic
Muniz moves to attack from midfield where last season he scored 26 goals with 5 assists and was a Second Team All-Class B North selection.
Andrew Pape, So., Red Bank
The Bucs had a young, high-scoring offense in 2021 and Pape was one of their standouts with 28 goals and 27 assists. He is one of the rising stars in the Shore and could be in for a big season as a sophomore.
Matt Porazzo, Jr., Manasquan
Porazzo, who committed to Monmouth University in October, had a superb varsity debut season as a sophomore when he scored 45 goals and added 10 assists to finish with 55 points.
Ryan Sininsky, Sr., Southern
Sininsky had a breakout season as a junior by scoring 64 goals and adding 22 assists for a team-leading 86 points that helped him earn SSN Second Team All-Shore honors. He was fifth in the Shore in points, while his 64 goals also led Ocean County and are the most of any returning player in the Shore. An NJIT recruit. Sininsky is one of multiple returning starters for a Rams team that went 16-5, won its seventh straight Class A South division title, and won the NJSIAA South Jersey Group 4 sectional title last season.
Michael Terry, Sr., Ocean
Terry returns as the Spartans' top scorer to lead a young team under first-year head coach Tom Ryan. Terry scored 20 goals with 13 assists last season.
Ryder Villani, Jr., Red Bank
The Bucs' returning leading scorer, Villani netted 42 goals and added 22 assists last season. Red Bank has several of its top scorers back this season and Villani leads the way under new head coach Andy Eastwood, the former state championship-winning coach at Rumson-Fair Haven.
Nick Walano, Jr., Toms River North
Walano is the Mariners' returning leading scorer after netting 25 goals and adding 10 assists as a sophomore.
Your Official 2022 PNC Bank Arts Center Concert Schedule
More From Shore Sports Network