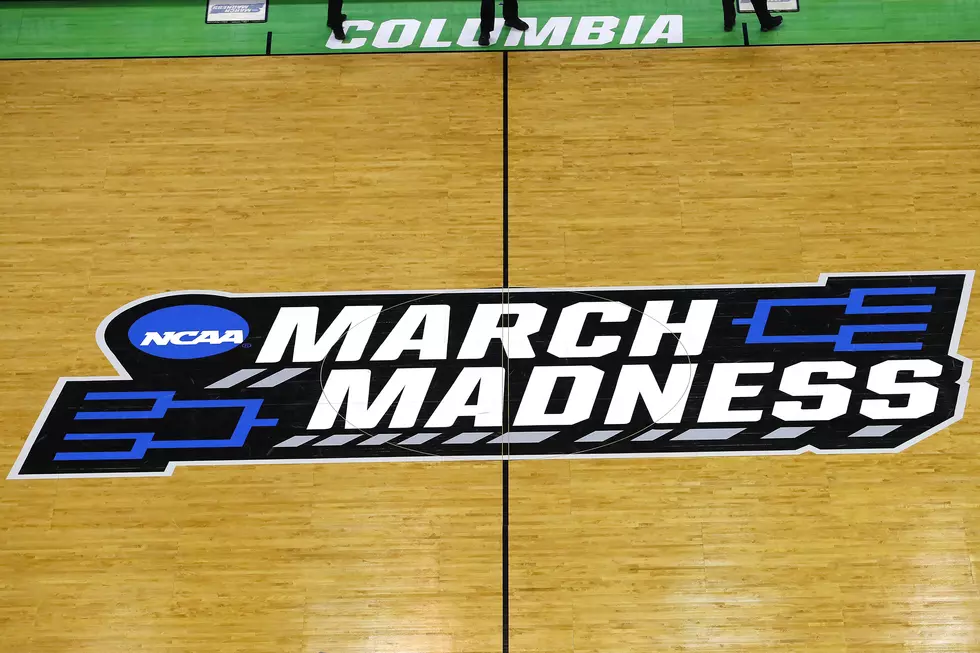 Getty Images
The madness has begun. Many who know very little about college basketball will spend the next couple of weeks debating the merits of the Zags, Jayhawks, Wildcats, Bears, and Blue Devils and maybe even Scarlet Knights and Pirates…that is if those teams are still around.  The NCAA Men's Basketball Tournament officially tipped off last night with two of the "First Four" games in which the winners move into the field of 64.  Tonight Rutgers will look to advance when they face Notre Dame…a daunting task the day before St. Patrick's Day. The action really heats up on Thursday and Friday with 16 first round games played each day…it's like Christmas for college basketball fans. Millions of people are likely still filling out brackets which for many are funny-looking pieces of paper with lines, boxes and the names of colleges they know like Kentucky, Kansas, Duke and UCLA and ones they may have never heard of like Longwood.  FYI-The Longwood "Lancers" are from Farmville, Virginia and won their first-ever Big South Tournament title.  They play Tennessee in the first round and will be on their way home after that game.
So here's how this thing which has been dubbed "March Madness" works.  The 64 teams that begin play Thursday are broken into four regions…East, West, South and Midwest with the 16 in each ranked based on how good they are going into the tournament.  Number one seeds were awarded to Gonzaga, Arizona, Kansas and defending champion Baylor and those  four teams would be considered the best of the 64 and given a good chance of advancing to the final four more than two weeks from now in New Orleans.
The only two things that are guaranteed is there will be upsets and I won't predict them correctly.  The key to winning your office pool is to not have your final four teams lose early and to try and find those surprising schools who make unexpected runs…maybe Vermont or Loyola Chicago and it's star…Sister Jean.
I'll still debating on some of the pools I am playing in but I'm sticking with favorites and I like Kentucky to beat Kansas for the championship.  You can bet that won't happen.
LOOK: Biggest underdog victories in March Madness
Every spring, legions of sports fans turn their attention to college basketball when
March Madness
takes the national spotlight. Using aggregated Associated Press data, BestOdds has come up with 10 of the biggest—and most unlikely—underdog wins in March Madness history.
More From Shore Sports Network