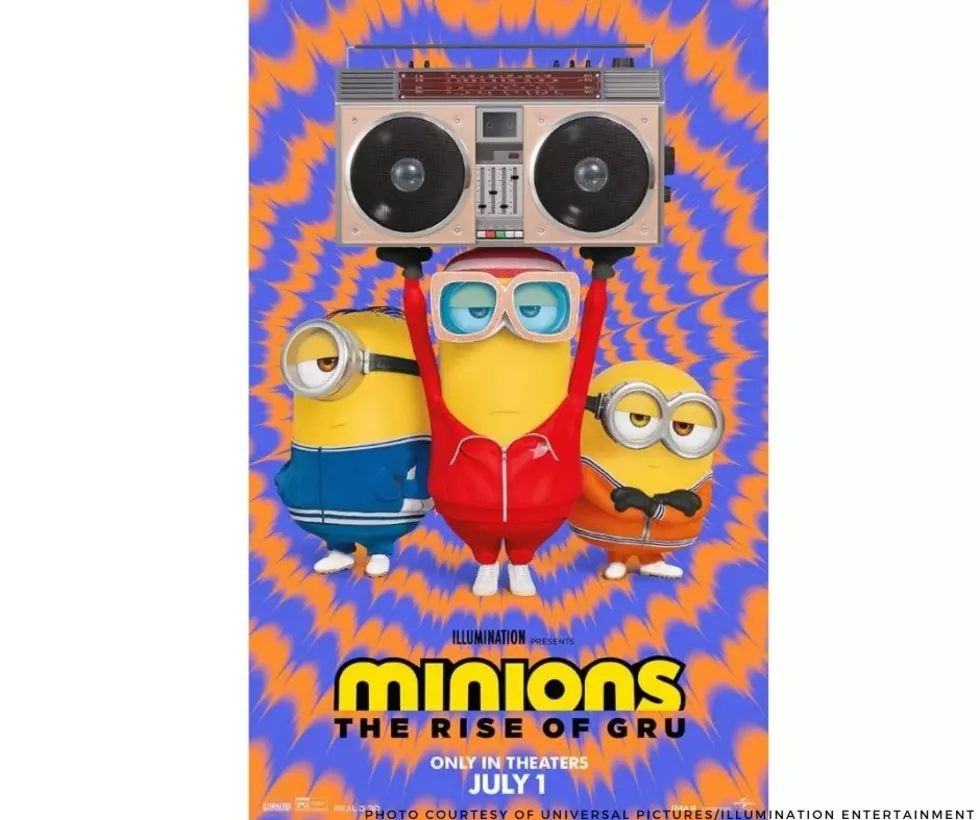 Will this Obnoxious New TikTok Trend Hit Movie Theaters in New Jersey?
Credit: Universal Pictures/Illumination Entertainment
One TikToker already planned an event here at the Jersey Shore.
Everyone loves The Minions from Despicable Me!  They're adorable and hysterical, and they're always stirring up some sort of fun chaos.
But, ever since the new movie Minions: The Rise of Gru came out in theatres, people on TikTok are taking their love for the little yellow guys a little too seriously.
What is the Gentleminions Trend?
The "Gentleminions" is what these TikTokers are calling themselves.  They gather a large group together, get dressed up in suits, and head to the movie theater to see Minions: The Rise of Gru.
You may be thinking, what's so bad about a bunch of people getting dressed up to go see a movie?  And you're right, it's seemingly innocent.
However, The Gentleminions have been taking it a step further by getting rowdy during the movie: chanting, screaming, and even throwing things.  Then, they'll film it and put it on TikTok to get in on the trend, and encourage others to do the same.
It's really disruptive and ruins the movie for everyone else.  Some movie theaters are banning the trend after losing a lot of money because of the refunds given out because of the disruptions it's causing.
Is the Gentleminions Trend coming to New Jersey movie theaters?
One TikToker called @justguyshit planned a Gentleminions gathering last night at the Monmouth Mall, but he hasn't posted a video from the movie yet, so no word on whether or not it actually happened.
I'm all for embracing your favorite movies and movie characters.  I'd be lying if I said I haven't gotten dressed up for movies or theme parks.  However, there's a line between being enthusiastic, and being disrespectful, and The Gentleminions are clearly taking it too far.
You can get an idea of just how chaotic this trend is from the call-to-action video below:
You can also see how out of hand it got in a movie theater in Germany.  Hopefully, it doesn't reach that point here:
So, to all The Gentleminions out there, have fun at the movie! But, don't be a jerk, let everyone enjoy nice things.
I Bet You Didn't Know These Movies Were Filmed in New Jersey
Get ready to be mind-blown.
10 TV Shows You Didn't Know Were Filmed in New Jersey
You know about The Sopranos and Jersey Shore, but what about these lesser-known greats?
I Bet You Had No Clue These 12 Celebrities Are From New Jersey
Get ready to be mind blown - keep scrolling to read about 12 celebrities you'll be shocked to find out are from New Jersey.
More From Shore Sports Network