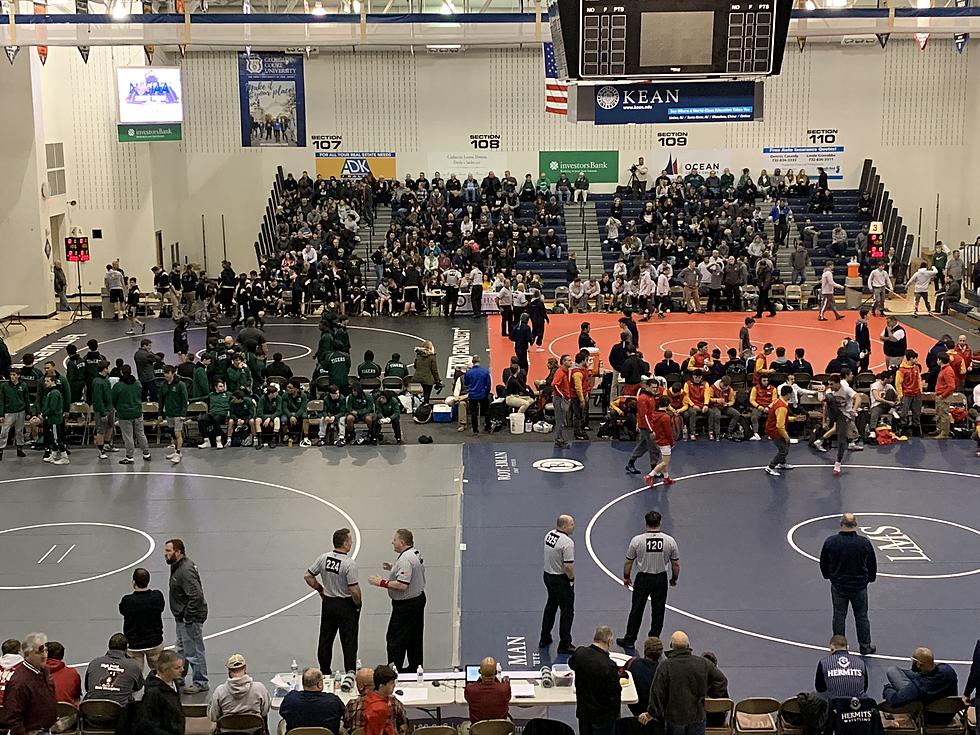 Final NJSIAA wrestling power points through state cutoff
Photo by Robert Badders.

Enter your number to get our free mobile app
Here are the final NJSIAA wrestling power point rankings based on matches wrestled through the state tournament cutoff on Feb. 2. These are not the final matchups, however, which will be determined Tuesday after any head-to-head results, overall point average, etc.
The most significant final ranking is in South Jersey Group 5 where Howell appears to have held off Toms River North and Southern for the top spot, which gives the Rebels home-mat advantage and, more importantly, the fortune of only having to wrestle either Southern or Toms River North instead of having to go through both. Howell and Toms River North finished tied in points but Howell jumps the Mariners because of a 32-20 win on Jan. 2.
Other tentative top seeds include Manalapan in Central Jersey Group 5, Brick Memorial in Central Jersey Group 4, Wall in Central Jersey Group 3, Point Beach in Central Jersey Group 1 and Lacey in South Jersey Group 3. Ocean finished first in power points in CJ-3 with Wall second, but the Crimson Knights will leapfrog the Spartans because of a head-to-head victory.
Managing editor Bob Badders can be reached at bob.badders@townsquaremedia.com. Follow him on Twitter @Bob_Badders. Like Shore Sports Network on Facebook and subscribe to our YouTube channel for all the latest video highlights.
More From Shore Sports Network