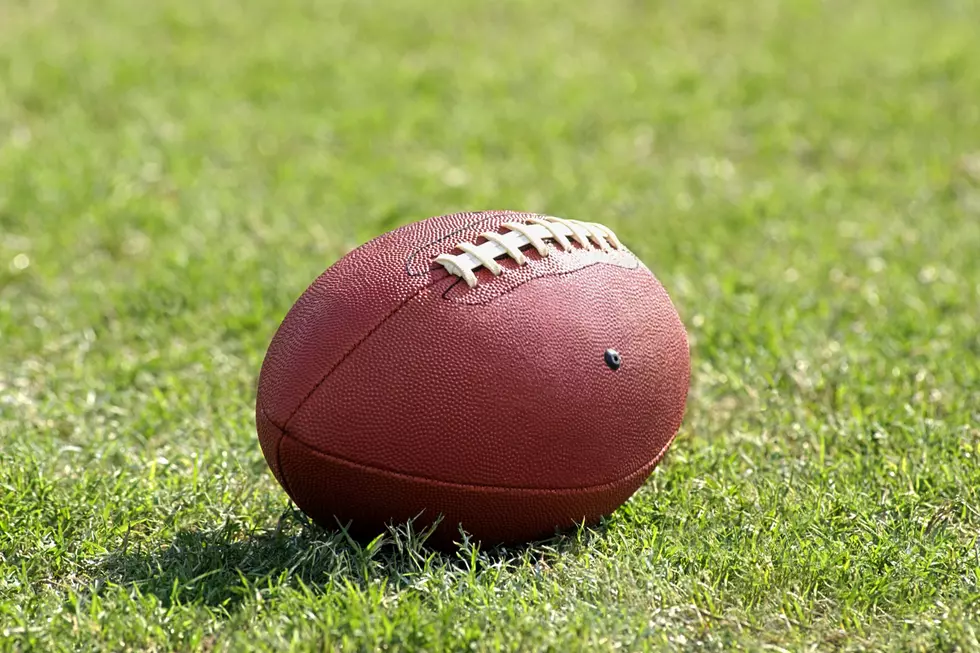 Burning Questions for the 2018 Shore Conference Football Season
Thinkstock Images
After months of preparation, countless hours in the weight room, mini-camps, 7-on-7 tournaments and more, the countdown to the 2018 Shore Conference football season is on with just over three weeks left until opening day.
Teams have officially started training camp this week and scrimmages will begin on August 15. For fans who have been salivating at the prospect of football returning, hold tight because we're almost there. The season begins with games on August 30 and August 31 during Week 0 before a full slate of games on September 7 and 8. There are plenty of questions that we have about what the upcoming season will hold and it's time to take our best shot at answering some of them.
The 2018 season will be my 15th year covering Shore Conference football and what I learned early on remains true: expect the unexpected. There is always a team that goes from low-ranked or unranked to winning a state championship (i.e. Long Branch last year) and several individuals who start the year unheralded but end the year a superstar. The journey to see how it all plays out is always full of great storylines.
Here are some of the top potential storylines and burning questions ahead of the 2018 season.
 1. Who is the preseason No. 1 team in the Shore?
This comes down to three teams: Red Bank Catholic, St. John Vianney and Mater Dei Prep. St. John Vianney is the reigning No. 1 team in the Shore and will enter the 2018 season with a 38-game Shore Conference winning streak. The Caseys are loaded with talent and looking to build off an 8-2 season. Mater Dei is 20-2 over the past two seasons and has multiple FBS recruits.
Mater Dei may very well be the top team when all is said and done, but since the Seraphs don't have as difficult a schedule as RBC or SJV, they will need to run the table in the Shore and then see if they can make a deep run in the playoffs, which could include a game against either the Caseys or Lancers. Mater Dei is now in Non-Public Group III with RBC, SJV and Donovan Catholic, plus state power DePaul and a solid Camden Catholic program.
St. John Vianney and Red Bank Catholic play in Week 0, so if those two teams are ranked first and second, it will be settled on the field immediately. St. John Vianney lost a ton to graduation but has plenty of new talented skill players, including Central transfer Kavon Chambers at running back. The Lancers also have two of the top linemen in the Shore with Rutgers recruit C.J. Hanson and physical mauler Paul Liseno. Promising junior C.J. Duell takes over at quarterback and he will have a plethora of weapons around him with Chambers, 6-foot-6 tight end Andrew McGimpsey, Zarrin Stephens and Warren Griffith. St. John Vianney has a lot of talent but has several new starters and a new scheme to learn under new head coach Joe Martucci.
Red Bank Catholic is the team that most fits the mold of a top-ranked team right now. The Caseys bring back Boston College-bound quarterback Steve Lubischer, Notre Dame tight end recruit Kevin Bauman, wide receiver Jaden Key, tight end/linebacker Charlie Gordinier, linebackers Steve Cmielewski and Gino Tartamella, running back Billy Guidetti, lineman Tommy Smith, linebacker John Columbia and kicker Ryan O'Hara, among others.
The Shore Sports Network Top 10 won't be released until a few days before the season starts so there's certainly time for us to change our mind based on seeing teams in person during the preseason, but right now it's hard to deny what Red Bank Catholic will bring to the table.
2. Will Red Bank Catholic end St. John Vianney's Shore Conference winning streak in Week 0?
Questions No. 1 leads us here. St. John Vianney enters this season with a 38-game Shore Conference winning streak, but that will be put to the test right away when it hosts Red Bank Catholic on August 31. Last year the Lancers and Caseys met during Week 7 in a marquee regular-season matchup and St. John Vianney took a 35-17 victory to extend its winning streak.
The Caseys are loaded and out for revenge, as well. With Lubischer, Bauman, Key, Cmielewski, Columbia, Gordinier, Tartamella, Guidetti, Smith and more returning, RBC has a deep and talented roster that will be eager to make a statement and come out of the gate flying.
This is a tough spot for St. John Vianney. The Lancers have a lot of talent but most of those players will be first-year starters. They also have a new coaching staff led by head coach Joe Martucci, so they've been learning new systems throughout the offseason. There's a lot of moving parts to get in synch, and it's unrealistic to think they'll be at their best in the first game of the season. Does that mean they can't beat Red Bank Catholic? Certainly not. But it looks to be a big challenge. If they can open the season with a victory and extend their winning streak it would send a clear message they are still the best team in the Shore.
3. Who is the best public-school team in the Shore?
Going on the assumption that Red Bank Catholic, St. John Vianney and Mater Dei will be the top three teams to start the season, it begs the question where does the best public school come in, and which team will that be.
Three teams that come to mind right off the bat are Rumson-Fair Haven, Long Branch and Brick.
Rumson has been among the Shore's best for several seasons now and brings back a very good core of players with standout linebackers Keegan Woods and Christian Lanzalotto, running back Alex Maldjian, tight end Ian O'Connor, offensive lineman Ryan McCann, defensive linemen Henry Sullivan, Joe Afflitto and Isaac Vernon and highly-regarded long snapper Evan Davis. Sophomore running back John Volker enters with a lot of promise and looks to follow in the footsteps of his older brother, Charlie, the current running back at Princeton University, and the Bulldogs' single-season rushing record-holder Peter Lucas.
Long Branch is coming off a state sectional championship and although they lost a good amount to graduation, they still return several top players including quarterback Marc Dennis, running back Jermaine Corbett, lineman Kevin Cerruti, linebackers Luke Arnold and Jah'Kwan Gordon, wide receiver Matt Clarke and fullback La'Qym Morris.
Brick has a standout senior class that includes utility extraordinaire Cole Groschel, quarterback/safety Jimmy Leblo, linebacker Richie Tallmadge, defensive ends Cory Englehardt and Christian Malta, running back Joey Carchio and defensive back Mike McGuigan, plus junior Anthony Prato.
Middletown North, which plays with Brick in the Colonial Division, could also be in for a strong season with quarterback Sean Glenn, wide receiver Aidan Campbell and running back Connor Robbins leading the Lions' group of returning starters.
Middletown South is a team usually at or near the top of the rankings but was just 5-5 last season. It will be interesting to see if the Eagles can bounce back.
Manalapan finished No. 2 in the Shore last year and is an annual stalwart, but the Braves lost a major portion of their lineup to graduation and also look to be without standout linebacker Tommy Pearce for the season because of an injury sustained during the offseason. The Braves do have a lot of program depth but will be largely inexperienced in 2018.
Manasquan has a very good senior class and looks to be the favorite in the Liberty Division.
4. Will the Shore Conference bounce back a year after having only one state champion in 2017?
I'm going to say yes. The Central Jersey Group IV section is usually loaded with Shore Conference teams so I think another champion from the Shore comes from that bracket. Last season the Shore Conference had a finalist in all five Central Jersey sections and usually has at least three teams playing for championships in those sections. The South Jersey sections are very competitive from top to bottom and it doesn't look like the Shore will have any powerhouse teams down there. DePaul is still the heavy favorite in Non-Public Group III, but with St. Joseph (Montvale) moving to Group IV it makes the road a bit easier for Red Bank Catholic, St. John Vianney and Mater Dei.
5. Who is this year's sleeper team?
The odds of getting this right are slim, although I was somewhat on the mark with Long Branch last year. An under-the-radar team I think will challenge for a division title is Holmdel. The Hornets went 6-4 last season and return most of their core players, including quarterback Jeff DeCicco, running backs Dean Gallo and Cameron LaMountain and wide receiver Mack Byrne. The National Division looks to be fairly wide open with Donovan Catholic having a slight edge to begin the season. Holmdel's last division title came in 2007, which was also ironically in the National Division but against a different set of teams. This could be the year the Hornets claim another division crown.
Another team to keep an eye on is Toms River North. The Mariners are very young but very talented, including a heralded sophomore class that tore it up at the freshman level. The consensus from people I've spoken with is that the Mariners are a year away from being a top contender again, but it wouldn't be shocking if they arrived ahead of schedule and made some noise in the American Division.
6. Who will be the Offensive and Defensive Players of the Year?
I'm obviously going on past performance and using expectations for this season as a gauge because players can and have come out of nowhere to have huge seasons.
Red Bank Catholic quarterback Steve Lubischer is certainly among the favorites to take home OPOY honors when all is said and done. The Boston College recruit threw for 1,810 yards and 18 touchdowns and also ran for 496 yards and seven touchdowns last season. He was a bevy of weapons around him and should be in line for a huge year.
Long Branch running back Jermaine Corbett debuted as one of the top running backs in the Shore last season, running for 1,422 yards and 14 touchdowns to help the Green Wave win the Central Jersey Group IV championship.
Kavon Chambers was fifth in the Shore in rushing with 1,438 yards and 11 touchdowns as a sophomore at Central Regional. He's now at St. John Vianney and will be a part of a dynamic offense for the Lancers.
I'm not sure a wide receiver has every won Offensive Player of the Year, and if it has ever happened it's incredibly rare. Even so, two wideouts to watch are Middletown North's Aidan Campbell and Donovan Catholic's Andre Laney. Campbell averaged 24 yards per reception last season with 29 catches for 697 yards and seven touchdowns. Laney was fourth in the Shore in receiving yards with 36 receptions for 745 yard and six touchdowns.
On the defensive side, Rumson-Fair Haven linebacker Keegan Woods is a returning First Team All-Shore selection after making a school-record 155 tackles for the No. 5 scoring defense in the Shore. The Bulldogs also have standout defensive lineman Henry Sullivan, who had 95 tackles and seven sacks last season.
Mater Dei Prep defensive lineman Izaiah Henderson is committed to Boston College and is coming off a year where he has 56 tackles and six sacks to help the Seraphs reach their second straight state final.
Long Branch's Luke Arnold and Brick's Richie Tallmadge were both among the top linebackers in the Shore last season with 131 tackles each and both will be at the center of their respective defenses on teams that should be among the best in the Shore.
With First Team All-Shore linebacker Tommy Pearce sidelined with an injury, Manalapan senior linebacker Dale Sieczkowski looks to the Braves' leader on defense. He made 97 tackles with seven tackles for loss, two sacks, one interception, nine passes defended and two fumble recoveries for the Shore's top scoring defense last season.
Another player to note is Brick senior Cole Groschel, who was the definition of a utility player last year with 55 tackles and five interceptions as a defensive back plus 746 yards rushing and eight touchdowns, 34 catches for 451 yards and five touchdowns and 106 yards passing and a touchdown en route to a First Team All-Shore selection.
 7. Is Donovan Catholic the favorite to win the National Division?
If you read No. 5 then you know we think so, albeit by a slim margin. The Griffins are in year two under head coach Dan Curcione and appear on course for a remarkable turnaround two years after going 0-10. Last season, Donovan went 4-6 with a team comprised mostly of sophomores and freshmen. With nearly all their players back, the Griffins appear poised to make another big leap and battle for the program's first division title since 2012.
Quarterback Ryan Clark and wide receiver Andre Laney, both juniors, lead the way along with running back Damian Johnson, safety/wide receiver Keaon Torres, wide receiver James Bivins, lineman Nick Kenmure, linebacker Christopher Aldrich and more. The Griffins have just three seniors, so they are a team on the rise which will only get better over the next two years.
8. Which is the Shore Conference's toughest division?
Remember, there was drastic realignment that will go into effect this season, so there are plenty of new matchups to evaluate this season. The deepest division looks to be the Colonial Division with St. John Vianney, Rumson, Brick, Brick Memorial, Middletown North and Freehold. Half of the division will likely be ranked in the preseason top 10.
The American Division is right there, as well, with Manalapan, Toms River North, Freehold Township, Central, Howell and Middletown South.
9. Will the new playoff format work?
I guess that depends on what your definition of 'work' is.
Personally, I think it is ridiculous that New Jersey, a state with some of the best football programs in the country and one that continuously produces NFL talent, does not play down to true public-school state champions based on school size. The new playoff system takes a positive step in that direction with the addition of 'bowl games' between sectional champions. Yes, these games don't mean much at this point other than settling rankings debates and for bragging rights, but it's the logical step toward adding one more week in the near future to determine public group champions. I don't understand how this can be viewed as a negative.
Now, there are some aspects of the playoff system coaches and others are not thrilled with. One would be the proprietary formula that will comprise the United Power Rank, which will determine playoff seeding. It will be a combination of 60 percent of the Born Power Index and 40 percent of the previous power point ranking. The Born Power Index uses a mathematical formula to give rank teams, but that formula will not be made public, thus coaches won't be able to figure out for themselves where a win or loss would put them.
There's also the possible future elimination of Thanksgiving games, which remains a hot-button issue. We are now down to five Thanksgiving games in the Shore: Lakewood vs. Toms River South, Red Bank vs. Long Branch, Middletown North vs. Middletown South, Asbury Park vs. Neptune and Manasquan vs. Wall. Those games will be played on Thursday, November 22, the week after the public sectional finals. Some would gladly sacrifice Thanksgiving games if it meant being able to crown state champions while others would just as easily eliminate the entire state playoffs to ensure everyone could play on Thanksgiving. Whatever the eventual course of action becomes it definitely won't please everyone.
 10. Which new head coach will have the most success in his first season?
The Shore Conference will have five new head coaches this year with two being first-year head coaches. Former longtime Matawan head coach Joe Martucci is now at St. John Vianney, former Holmdel and St. John Vianney head coach Andy Carlstrom is now at Keyport, former Holmdel head coach and Rumson assistant Frank Papalia is now at Point Beach while Point Boro's Brian Staub and Colts Neck's Matt Ahearn get their first chances at leading a program.
Martucci is a Shore Football Coaches Foundation Hall of Famer with 197 career wins and five sectional titles on his resume, and he takes over a St. John Vianney team that has a 38-game Shore Conference winning streak and plenty of talent. He is the obvious choice here.
Point Boro lost a good amount of its top players to graduation, especially on the offensive side, but staff continuity will help the program remain competitive. Staub was a co-offensive coordinator last year and the only change on the staff is him being elevated to head coach to take over for Matt Cilento.
Papalia has the unenviable task of following Hall of Famer John Wagner at Point Beach, but the program couldn't be in a more stable position moving forward.
Keyport is coming off a 1-9 season while Colts Neck was 2-8 last year, so Carlstrom and Ahearn have work to do to get their respective programs competing again.
Managing editor Bob Badders can be reached at bob.badders@townsquaremedia.com. Follow him on Twitter @Bob_Badders. Like Shore Sports Network on Facebook and subscribe to our YouTube channel for all the latest video highlights.