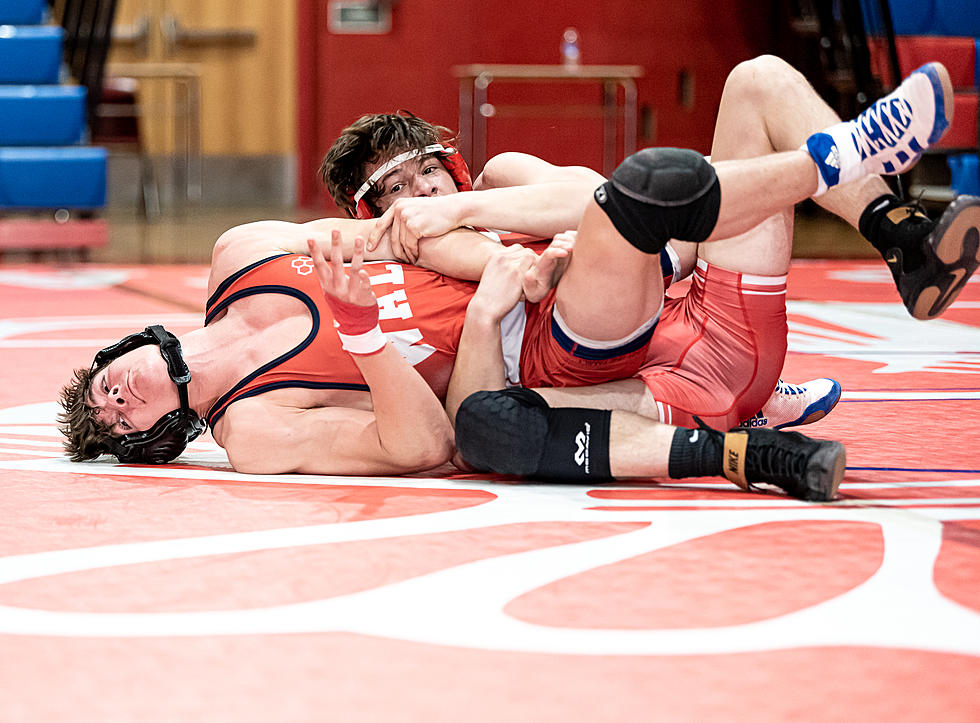 Wrestling: Ocean Township (NJ) Dominates Wall Township in Rivalry Match (VIDEOS)
Tom Smith | tspsportsimages.com

Ocean showcased its balanced lineup by winning 10 of 14 bouts, including seven bonus-point victories, to cruise to a 51-18 Shore Conference non-divisional victory over Wall on Thursday night.
The Spartans, ranked No. 7 in the Shore Sports Network Top 10, received pins from freshman James Farina at 106 pounds, junior Gio Poniros at 126 pounds and junior Shane Cartagena-Walsh at 160 pounds. Junior Jared Tracey won by technical fall at 182 pounds and senior Demetri Poniros won by major decision at 120 pounds.
Cartagena-Walsh's win by fall victory came over Wall senior Nicholas Zamaloff, who was a returning state qualifier.
Freshman Michael Poniros won by decision at 138 pounds and senior Kevin Cartagena-Walsh won by decision at 152 pounds for Ocean. Blake Tarnowski (113) and Joe Teresi (285) each won by forfeit.
Sophomore Jaquari Medler won by fall at 195 pounds to lead the way for No. 10 Wall.
29 New Jersey Born Celebrities And Their Net Worth
More From Shore Sports Network