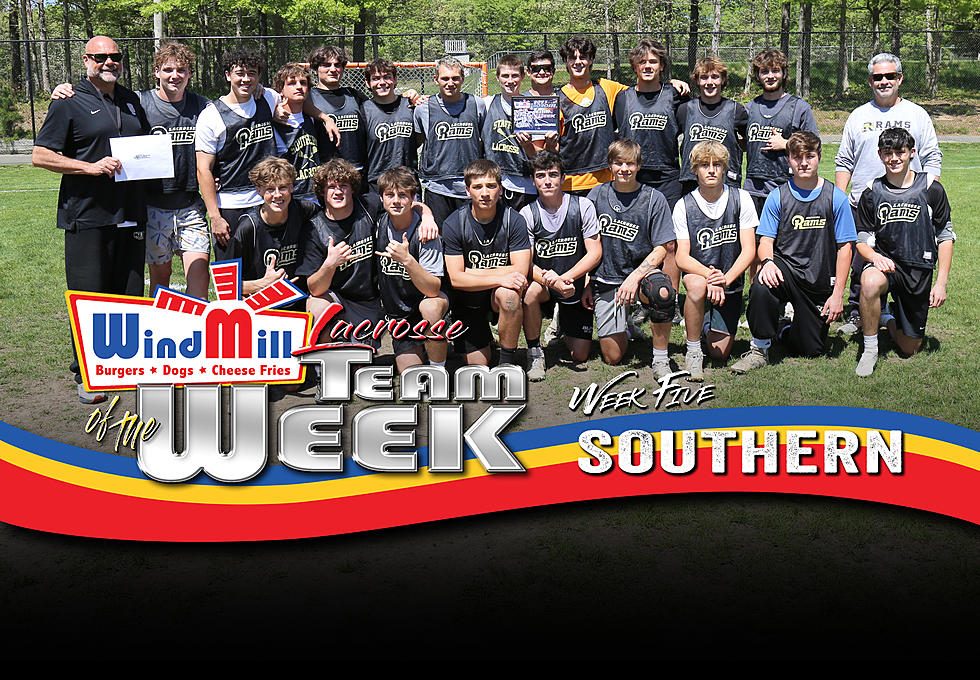 WindMill Shore Conference Week 5 Boys Lacrosse Team of the Week: Southern Regional
Steve Meyer

Every week this spring, WindMill Restaurants and Shore Sports Network will be teaming up to select a Lacrosse Team of the Week based on its performance over the past week.
The WindMill Team of the Week for Week 5 is Southern Regional, which extended its long streak by winning another Class A South championship and also advanced in the Shore Conference Tournament. Shore Sports Network stopped by practice on Wednesday to present the Rams and head coach John Pampalone with a Team of the Week certificate and a WindMill gift card for a team meal.
Week 5 ran from May 8 to May 14.
With dominant victories over Central Regional and Toms River South, Southern secured its 10th straight Class A South division title and extended its winning streak over division opponents to 70 straight games. Southern's last division loss was on May 5, 2012.
The Rams were seeded seventh for the Shore Conference Tournament and drew 10th-seeded Red Bank Catholic in the opening round. Southern pulled away with four goals in the third quarter on its way to an 11-7 victory. The Rams were defeated in the quarterfinals via a 12-5 defeat to No. 2 Wall, which has accounted for two of Southern's four losses this season.
Coming up soon is the NJSIAA Tournament where the Rams will look to defend their South Jersey Group 4 sectional title. First, Southern, ranked No. 5 in the Elite Sports PT Top 10, will enter another Shore Conference Top 10 clash this afternoon when it travels to Little Silver to face No. 8 Red Bank Regional. Southern also has a game scheduled vs. Shawnee on May 24. The state tournament is scheduled to begin on May 25.
Statistically, Southern has seven players who have accounted for 20 or more points. Senior midfielder Joey DeYoung has 48 goals and 17 assists for 65 points and senior attackman Hayden Lucas has 38 goals and 29 assists for 67 points to lead the way.
Past Winners
More From Shore Sports Network