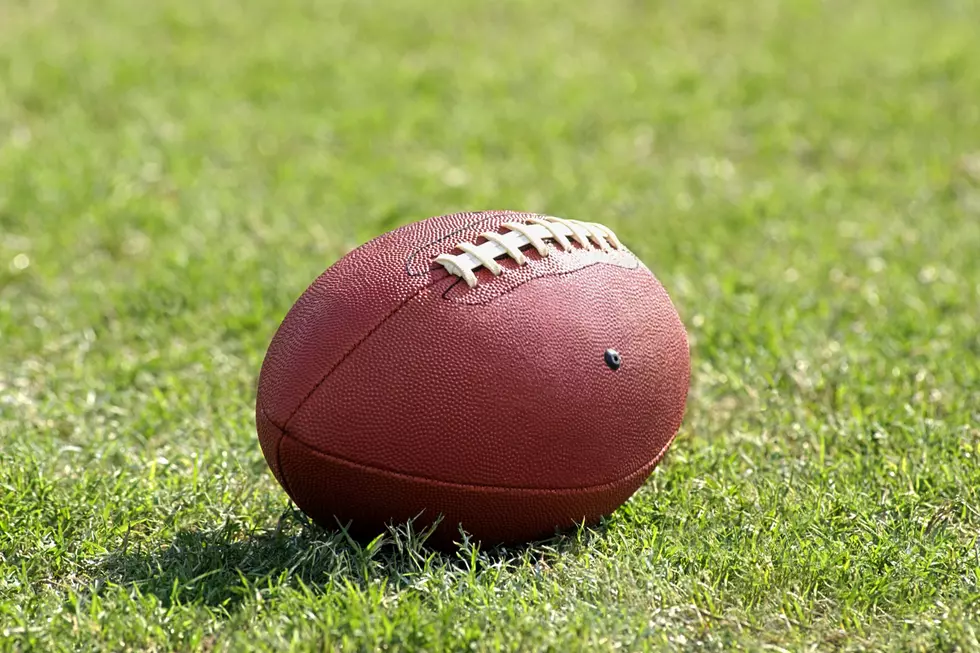 Williams: The Shore Conference got it right
Thinkstock Images
When the Shore Conference announced its football alignment last winter for the 2018 season complaints came from far and wide. Many coaches expressed their unhappiness with the new system that was created with two goals in mind; to fall in line with the new NJSIAA playoff system and to give the less-successful programs a better chance to be competitive.
However, to many coaches, the downside was far greater, especially in the loss of divisions that were largely set up based on geography. Gone were Class A South, Class B North and others as they were replaced by the American, Colonial and five other divisions that created matchups between teams that rarely if ever played. Those who helped draft the new system asked for patience, saying the new alignment would be reviewed after one year and changes, if needed, would be made. Coaches are not by nature a patient group and many complained from the day the new set-up was announced until the end of this past season.
While I did not grasp completely the changes, I did understand the reasoning. The Shore Conference has 43 football-playing members and there is no way any system is going to please all 43. The mission was to do what's best for the conference, not a team or two, and in fairness, the coaches who complained were only thinking about their team, which is what coaches do. By the way, 24 of the 43 schools did qualify for the NJSIAA playoffs and three --Red Bank Catholic, Rumson-Fair Haven and Long Branch -- won state titles.
1. There can only be a two-group difference in the size of schools, so regardless of success you cannot have a Group 2 in the same division as a Group 5.
2. Shore Conference by-laws do not allow for less than five teams in a football division so you can't put the four Group 1 schools or the four non-public schools by themselves.
That second point has clearly become one that has dominated the football chatter as in recent years Red Bank Catholic, Mater Dei Prep and St. John Vianney have all fielded powerhouse teams. Throw in improving Donovan Catholic and there is a non-public/parochial bias raging throughout the Shore, one that has been in existence in other parts of the state for decades. This past season saw those four schools spread out in terms of the Shore Conference. Red Bank Catholic and Mater Dei Prep easily won the Freedom and Patriot Division titles, respectively, while St. John Vianney was fourth in the Colonial Division and Donovan Catholic second in the National Division.
The new alignment announced Thursday finds 25 of the 43 schools playing in a different division than this past season, and on the surface, I can't find much fault as the seven divisions seem to be well-balanced and should be very competitive.
Here's a capsule look at each:
American - It's the Big Ten/SEC version of the Shore Conference and it's loaded.
Long Branch, Red Bank Catholic and Rumson all won state titles last month while Manalapan, Middletown South and Toms River North start each season expecting to contend for one. Week in and week out, this should produce some monster matchups and don't be surprised if a two-win team in this division qualifies for the playoffs as there will be tons of power points up for grabs.  Rumson is a Group 3 school with the others are all Group 4 and 5 schools. 
Colonial - Jackson Memorial won the Constitution by a game over Wall and both have been relocated here along with holdovers Brick, who reached a sectional final, Freehold Boro and St. John Vianney. The big addition is Mater Dei Prep, which leaves the Patriot Division for this much-stronger division. Wall is in Group 3 while the other public schools are all Group 4. The two non-publics - both in Group 3 - will provide plenty of potential power points.
Constitution - Marlboro and Southern (both Group 5) are the only schools who remain here and are joined by Freehold Township and Howell (both Group 5) along with Brick Memorial and  Middletown North (both Group 4). None of these teams had a winning record and this division should feature plenty of close games.
Freedom - Only Neptune (5-5) did not have a losing record among the seven teams in this division.  Toms River South and Toms River East are back and joined by Colts Neck, Jackson Liberty, Lakewood and Matawan. Those six were a combined 14-45. Parity appears to reign supreme. All Group 3 and 4 schools.
Liberty - Manasquan (Group 2) won this division and is the only team that remains from 2018. Holmdel (Group 3) dominated the National Division and moves up along with National rival Donovan Catholic (7-3). Group 3 schools Red Bank & Lacey are new, as is Central Regional (Group 4), which drops down from the American Division and is likely disappointed to be matched up with five smaller schools. At least it means they hook up again with longtime rival Lacey.
Patriot - Mater Dei Prep is out, which is good news for holdovers Barnegat and Shore Regional, who each went 7-3 this past season. Raritan, Point Boro and Monmouth Regional all move in from the Liberty Division and Ocean joins them in another group that looks well-matched, at least in December.  All Group 2 and 3 schools.
National - The four Group 1 schools, Asbury Park, Keansburg, Keyport, and Point Beach remain together as they must.  Manchester (Group 3) remains following a 5-5 season (but only 1-5 in the division) and they are joined by fellow Group 3 school Pinelands, which was 2-3 in the Patriot Division.
So there you have it, the new and I believed improved Shore Conference football alignment for 2019. The best part is it's only a one-year plan and will be reviewed again at this time next year.
Kevin Williams is the Director of the Shore Sports Network. Reach him at kevin.williams@townsquaremedia.com and on Twitter @Shoresportsman
More From Shore Sports Network