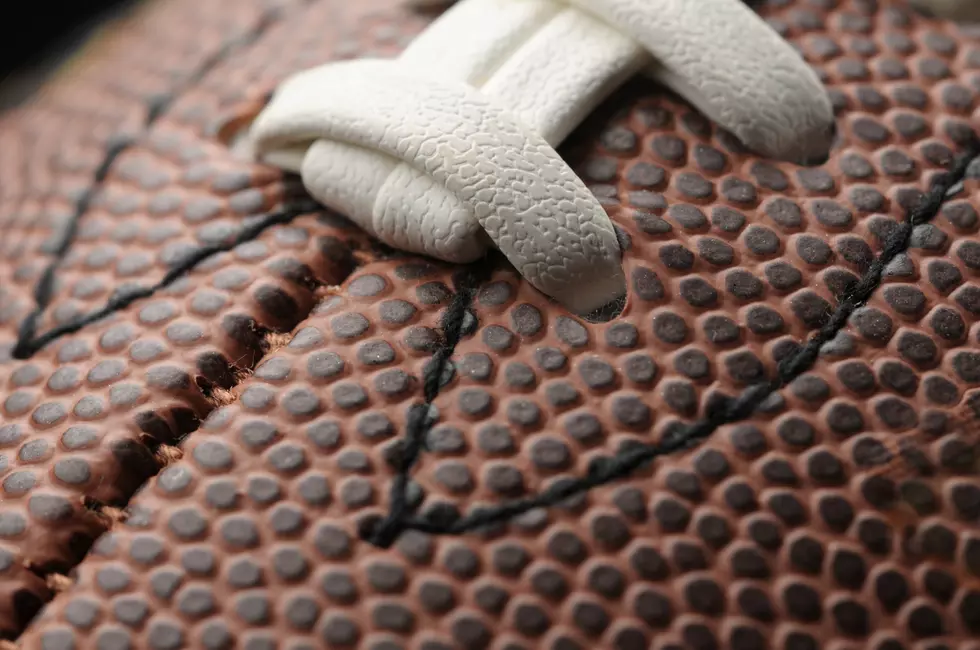 Week 1 Divisional Football Players of the Week
Mark Stahl
In addition to the reader-selected Orthopaedic Institute of Central Jersey Football Player of the Week, we will also be selecting Offensive and Defensive Players of the Week for each of the Shore Conference's seven divisions. We'll also choose Shore Conference Special Teams Players of the Week to highlight any standout kicking performances or players who got it done in the return game.
Below we'll focus on the best performances from Week 1.
SSN SPECIAL TEAMS PLAYERS OF THE WEEK
Cade Torres, Sr., K/P, Shore Regional 
Although the Blue Devils fell to Holmdel, 26-23 in overtime, Torres was a special teams ace for the Blue Devils with three field goals, including a 31-yarder to tie the game at 20 with 1:50 left in regulation and a 41-yarder in overtime. He was also 2-for-2 on extra points and averaged 38 yards per punt.
Chris Maida, Sr., K, Red Bank
Maida kicked a 38-yard field goal during the Bucs' 23-12 win over Raritan.
Jack Borel, So., K, Lacey
Borel connected on a 38-yard field goal and also converted all five extra point attempts as the Lions defeated Monmouth Regional, 38-0, in the first night home game in program history.
SSN DIVISIONAL PLAYERS OF THE WEEK
Dominick Jacob, Sr., WR, Toms River North
Jacobs hauled in three passes for 135 yards, including an 80-yards touchdown reception, in the Mariners 17-12 win over Southern.
Defense (Besides overall Player of the Week, Toms River North's Justin Burkert)
Jake Freedman, Sr., LB, Manalapan and Charlie Paulucci, Sr., NG, Manalapan
Paulucci made 11 tackles (five solo) and Freedman recorded 10 tackles (six solo) to help Manalapan hold down Howell in a 14-7 victory.
Malik Ingram, Sr., RB, Mater Dei Prep
Ingram ran for 118 yards and four touchdowns on just nine carries as the top-ranked Seraphs rolled past No. 8 Jackson Memorial, 41-7. 
Tyler Ochojski, So., DE, Freehold 
In his first varsity start, Ochojski had a huge game in the Colonials' 27-21 overtime win over rival Freehold Township with eight tackles, four sacks, three tackles for loss, one forced fumble and one fumble recovery.
Matt Spencer, Sr., WR, Middletown North 
Spencer caught five passes for 152 yards and two touchdowns when Middletown North shocked No. 3 Long Branch, 20-14.
Eddie Farrell, Sr., LB, Middletown North
Farrell made 11 tackles with two tackles for loss and three quarterback hurries to lead a defense that stifled Long Branch in a 20-14 upset victory.
Tommy Fallon, So., QB, Colts Neck
Fallon completed 10 of 10 passes for 115 yards and also ran for 50 yards to pace Colts Neck's offense in a 14-7 win over Marlboro that put the Cougars at 2-0 for the first time since 2013.
Frankie Giannetti, Sr., RB/LB, Toms River East
Giannetti made seven tackles with one hit for a loss as the Raiders beat rival Toms River South, 13-8, to start 2-0 for the first time since 2009. He also ran for 90 yards and two touchdowns on 17 carries to provide the offense for Toms River East.
Justin Gorski, Sr., RB, Lacey 
Gorski ran for 139 yards and four touchdowns on just seven carries and also made seven tackles and intercepted a pass on defense as the Lions beat Monmouth Regional, 38-0, in the first night home game in program history.
Cameron LaMountain, Sr., RB, Holmdel 
LaMountain was every bit his surname in a thrilling 26-23 overtime victory over Shore Regional with 24 carries for 143 yards and four touchdowns, including the game-winning touchdown on fourth-and-goal in overtime.
Imeer Johnson, Jr., LB, Central Regional 
Johnson had a monster game on defense in a 9-0 shutout victory over Jackson Liberty with 5.5 sacks, a safety, two tackles for loss, four solo tackles and one pass breakup.
Trebor Pena, Sr., RB/DB, Ocean 
Pena ran for 148 yards and a touchdown on 14 carries, caught two passes for 24 yards, made six tackles and intercepted a pass in the Spartans' 19-6 win over Neptune.
Dominick Aneses, Sr., LB, Barnegat 
In an 8-6 victory over Lakewood, Aneses set a program single-game record with 20 tackles, which also included a whopping seven tackles for loss and one sack.
Najier Massey, Sr., RB, Asbury Park
Massey caught two passes for 114 yards and two touchdowns and also ran for a 30-yard touchdown in the Blue Bishops' 22-6 win over Pinelands.
Jason Sherlock, Sr., WR/DE, Point Beach 
Sherlock recorded 10 tackles with one sack to lead the Garnet Gulls to a 13-0 win over Keansburg. He also caught seven passes for 52 yards and a touchdown.
More From Shore Sports Network