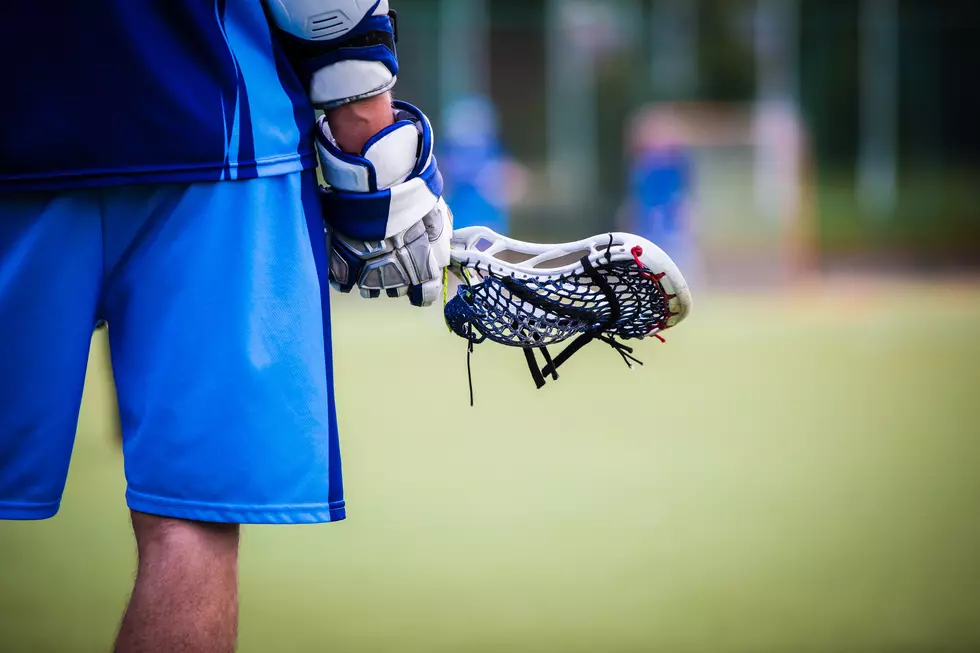 VOTE for the Week 7 Shore Conference Boys Lacrosse Player of the Week
Getty Images/iStockphoto

Every week this spring, Shore Sports Network will be honoring the top boys lacrosse players in the Shore Conference with a weekly player of the week poll. We will nominate multiple individuals for their accomplishments over the prior week and put it to a vote to determine the SSN Boys Lacrosse Player of the Week.
Scroll down to read through the list of nominees for Week 7 and cast your vote. The poll will run through Friday at midnight and the winner will be revealed on Saturday.
Week 7 (May 16 to May 22) SSN Boys Lacrosse Player of the Week Nominees (listed alphabetically)
Dan Aulisi, Sr., Midfield, Brick Memorial
Aulisi had four goals and six assists in two games last week to become the second player in program history with a 100-point season. His 63 goals this season are a program single-season record and he added 38 assists for 101 total points on the year.
Drew Barocas, So., Attack, Jackson Memorial
Barocas scored seven goals with one assist in a state tournament victory over Cherry Hill West and scored once when the Jaguars lost to Clearview in the quarterfinals.
Niland DiLuchio, Sr., Midfield, Manasquan
DiLuchio had the most productive two-game stretch of his career in state tournament wins over Cedar Creek (2g, 1a) and Allentown (4g, 3a) to total six goals and four assists and help the Warriors reach the South Group 2 semifinals.
Sean Dowd, Sr., Attack, Middletown South
Dowd scored a career-high three goals during the Eagles' 12-7 loss to Randolph in the first round of the North Group 3 state playoffs.
Colin Fay, Sr., Goalie, Howell
Fay made 11 saves in a 15-8 win over Rancocas Valley and made 12 saves in an 8-7 victory over Cherokee to help lead Howell into the South Group 4 state semifinals.
Tommy French, Sr., Midfield, Rumson-Fair Haven
French sank three goals and added two assists to help lead the Bulldogs to a 12-7 victory over Wall to secure Rumson's eighth Shore Conference Tournament title in program history.
Kyle Kapcsos, Sr., Attack, Holmdel
Kapcsos set a new program single-season scoring record with 93 points this season and got there by totaling six goals and five assists in two state tournament games. He finished the season with 53 goals and 40 assists, which also enabled him to reach 200 career points.
Jack Kolbe, Sr., Attack, Southern
Kolbe reached 100 career goals when he tallied four goals and three assists during a 21-3 win over Toms River North in the first round of the South Group 4 state playoffs. Kolbe also had three goals and one assist in a 13-2 win over Old Bridge in the state quarterfinals.
Ben Levy, Jr., Attack, Shore
Levy netted six goals in two state tournament wins for the Blue Devils, depositing four goals in a blowout win over Hackettstown and then scoring twice in an 8-3 win over Delaware Valley to help Shore advance to the South Group 1 semifinals.
Jackson Lu, So., Attack, Red Bank Catholic
Lu scored six goals and added three assists in two games, including seven points in a state playoff victory over Eastern Christian, as the Caseys advanced to the Non-Public B quarterfinals.
Ryan Martin, So., Attack, CBA
Martin had a goal and an assist in a triple-overtime loss to state-ranked Pingry and then delivered three goals and one assist in a 10-9 win over Bergen Catholic in the first round of the Non-Public A state tournament.
John McCurry, Jr., Attack, Wall
McCurry's tremendous season continued in state playoff wins over Barnegat and Holmdel as he scored 11 goals and added three assists to help Wall reach the South Group 2 semifinals.
The 10 Best Local Surf Shops In Monmouth & Ocean County, NJ - 2022
More From Shore Sports Network