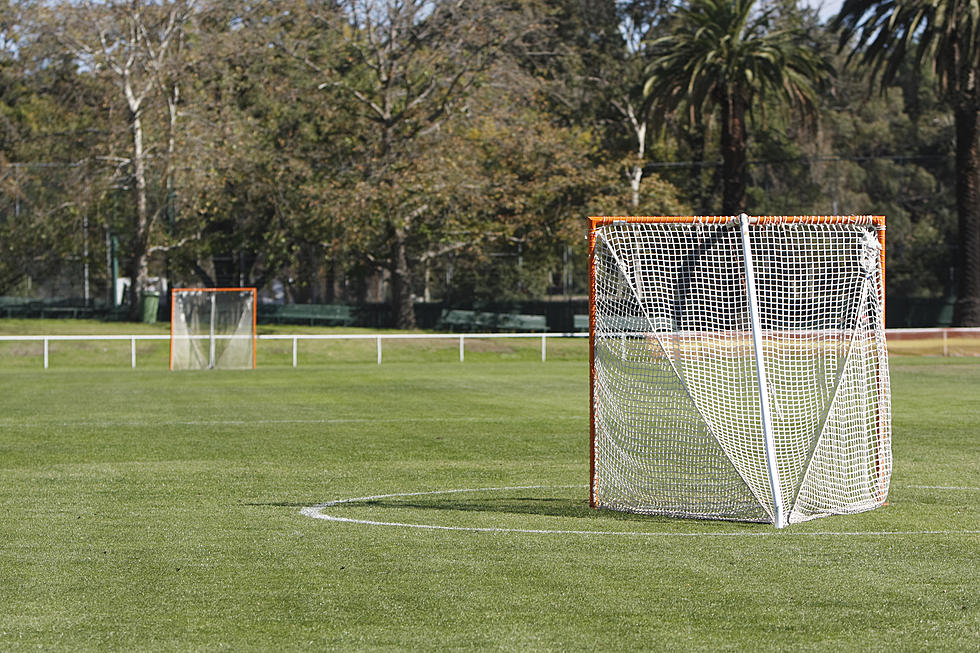 VOTE for the Week 4 Shore Conference Boys Lacrosse Player of the Week
Getty Images/iStockphoto

Every week this spring, Shore Sports Network will be honoring the top boys lacrosse players in the Shore Conference with a weekly player of the week poll. We will nominate multiple individuals for their accomplishments over the prior week and put it to a vote to determine the SSN Boys Lacrosse Player of the Week.
Scroll down to read through the list of nominees for Week 4 and cast your vote. The poll will run through Friday at midnight and the winner will be revealed on Saturday.
Week 4 (April 25 to May 1) SSN Boys Lacrosse Player of the Week Nominees (listed alphabetically)
Dan Aulisi, Sr., Midfield, Brick Memorial
Aulisi gets nominated for the second straight week after posting 17 goals and 10 assists in three games as the Mustangs extended their winning streak to six games.
Luke Barber, Jr., Midfield, Toms River East
Barber scored eight goals with three assists in two games and also picked up 25 ground balls and won 26 of 48 face-offs.
Ryan Brown, Sr., Attack, Red Bank Catholic
Brown scored nine goals and added one assist in three RBC wins, netting four goals each in wins over Donovan Catholic and Ocean.
Matt DeRosa, Sr., Attack, Jackson Memorial
DeRosa delivered eight goals and four assists in two games as the Jaguars scored wins over Manalapan and Central.
Matt Dollive, Sr., Midfield, Wall
Wall's offense is sizzling right now and Dollive once again led the charge lat week with 11 goals and four assists in wins over Cherokee and Lacey.
Thomas Halmi, Jr., LSM, Colts Neck
The Cougars went 2-1 last week and Halmi, who is committed to Air Force, played a huge role with eight goals, one assist, and 23 ground balls.
Kyle Kapcsos, Sr., Attack, Holmdel
Kapcsos netted seven goals and seven assists in three games to reach 100 career goals and 150 career points. He had three goals and two assists when Holmdel earned a big 9-8 win over No. 8 Red Bank.
Aidan Kirk, Sr., Midfield, Point Boro
Two days after scoring seven goals with two assists in a win over Lacey to give the Panthers a program-record 11 wins, the best player in Point Boro boys lacrosse history had his season cut short when he suffered a knee injury vs. Manasquan on April 27. Kirk finished this season with 49 goals and 22 assists for 71 points, plus 54 ground balls. He is Point Boro's all-time leading scorer with 129 goals and 64 assists for 193 points along with 223 ground balls .
Michael Loff, Sr., Neptune
The Scarlet Fliers picked up their first win of the season in a 13-4 triumph over Long Branch and Loff led the way with five goals and one assist. He also had four goals and one assist in a loss to Nottingham to give him nine goals and two assists during the week.
Nate Lorenzo, Jr., Attack, Howell
Lorenzo tallied eight goals and eight assists in three Howell victories to reach 100 points.
Jamie Mazzacco, Sr., Midfield, Shore
Mazzacco scored six goals in two games to reach the 100-goal milestone for his career. He totaled eight points on six goals and two assists in wins over Ocean and St. John Vianney.
Andrew Pape, So., Midfield, Red Bank
Pape scored five goals and one assist in two games, including notching a hat trick with the game-winning goal in an 11-10 win over Middletown South.
Matt Porazzo, Jr., Attack, Manasquan
The Monmouth University-committed Poraazzo sank nine goals and added two assists in three games to reach the100 point plateau for his career.
Luke Rohrmann, Sr., Midfield, Middletown South
Rohrmann scored eight goals and added three assists for 11 points in three games, led by totaling four goals and two assists in a game vs. Red Bank.
Robert Sawicki, Jr., Midfield, Barnegat
Sawicki tallied three goals and two assists in a big 8-6 win over Jackson Liberty and also had two goals in a win over Long Branch.
Quinn Stankovits, Jr., Attack, Rumson-Fair Haven
Stankovits' excellent season continued with 13 goals and three assists in three wins over St. John Vianney, Holmdel, and Ocean City.
Aidan Vicidomini, Sr., Midfield, Toms River South
Vicidomini was excellent at the face-off X by going 50-for-67 in three games, good for a 75% winning percentage.
2022 Summer Concerts You Need To See At MetLife Stadium In New Jersey
More From Shore Sports Network