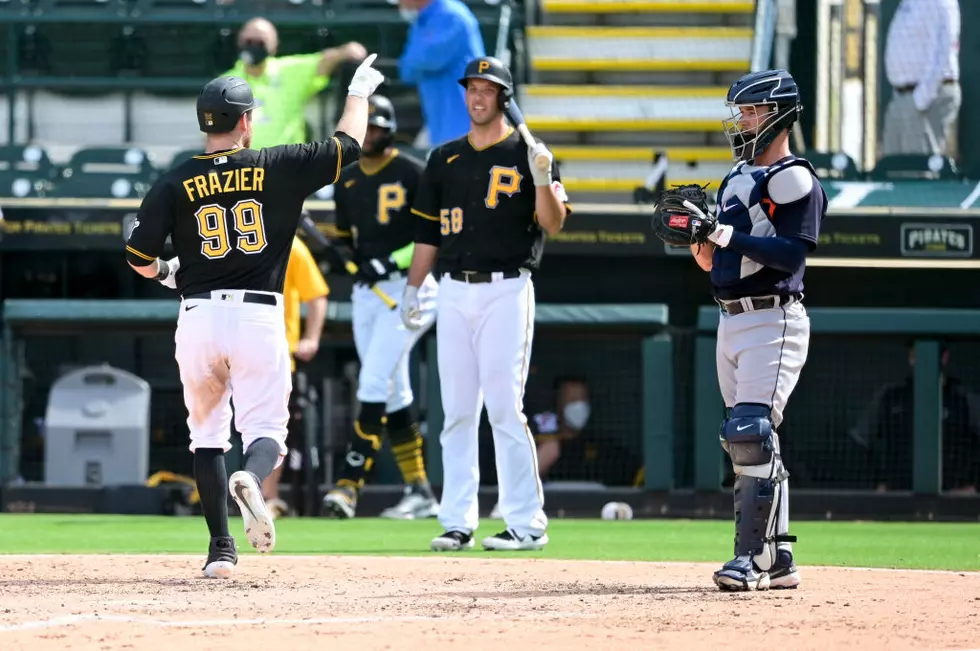 Up Goes Frazier: Todd Back With The Pirates And Will Start Today
Getty Images
Todd Frazier's major league career is alive once again as the Pittsburgh Pirates today selected the contract of the veteran infielder while at the same time designating outfielder Dustin Fowler for assignment.  Frazier, a native and resident of Toms River has been at the Pirates alternate site in Pittsburgh since the end of March when he agreed on a minor league deal following the news that he would not be on the team's active roster to start the season.
The 35-year old, two-time All-Star, has been with the Pirates this week as part of a five-player "taxi squad" while they are in the midst of a 10-day road trip.  However with today's development he returns to the active roster and will get a chance to play rather quickly as star rookie third baseman K'Bryan Hayes has reaggravated a left wrist injury and is being sent back to Pittsburgh.
Frazier, a former standout at Toms River South and Rutgers University, has played for the Reds, White Sox, Yankees, Mets and Rangers during his MLB career which started in 2011.  He signed a one-year deal with the Pirates during the winter following a 2020 season in which he played in just 45 games for the Rangers and Mets. Despite a strong spring he did not earn a spot on the roster but will be in uniform this afternoon when Pittsburgh finishes up a series in Detroit.  As a matter of fact "The Toddfather" will be in the starting lineup as the designated hitter and will become the first Pirate to wear #99 in a major league game.
MORE FROM NJ: 29 New Jersey Born Celebrities And Their Net Worth
Inside Ray Romano & Jon Stewart's LBI Vacation Paradise
More From Shore Sports Network