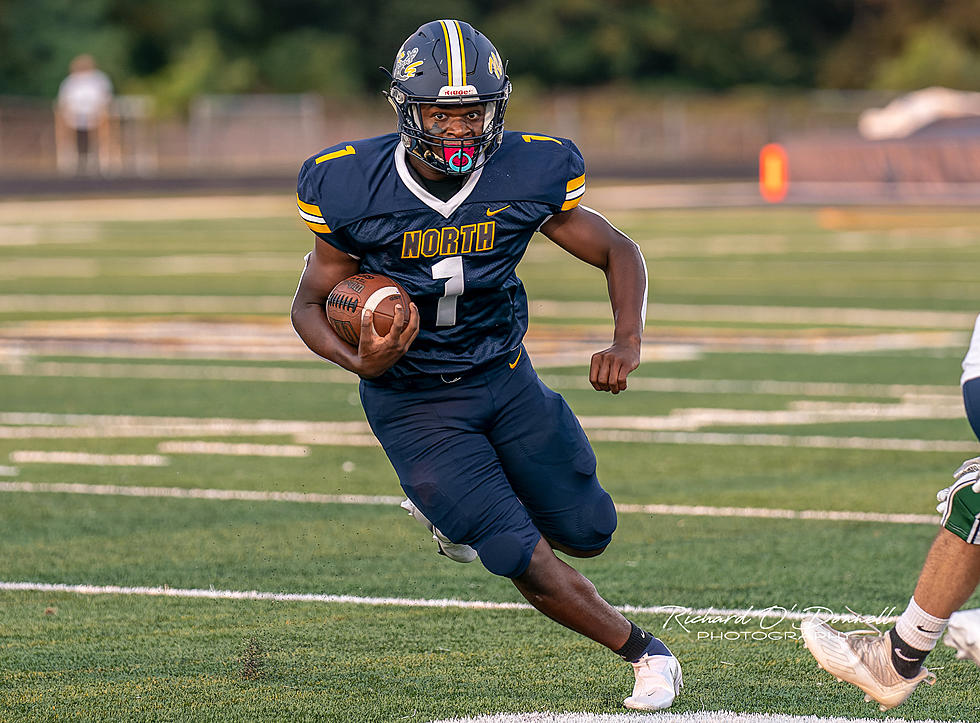 Toms River North's Micah Ford is the Week 6 Shore Conference Football Player of the Week
Richard O'Donnell

Every week this season, Shore Conference football fans will have their chance to vote for the Ocean County Sports Medicine Shore Conference Football Player of the Week on our website. The winner of the poll each week will receive a $25 gift card to Burger 25 in Toms River.
The winner of the Week 6 Player of the Week award is Toms River North junior quarterback Micah Ford, who continued his exceptional season by totaling 207 yards of offense and four touchdowns in just two-plus quarters of action to lead the No. 2 Mariners to a 55-0 win over Lacey.
Against the Lions, Ford completed 5 of 7 passes for 107 yards and two touchdowns and ran for 100 yards and two touchdowns on just seven carries. The undefeated Mariners have scored an astounding 331 points through seven games and lead all of New Jersey in scoring at 47.3 points per game.
Ford, who was a Shore Sports Network First Team All-Shore selection last season, has once again been among the area's top players this fall. He has rushed for 945 yards and 14 touchdowns on an average of 9.7 yards per carry and has thrown for 650 yards and nine touchdowns with a 62 percent completion percentage. He is also a standout safety and has recorded 36 total tackles, four tackles for loss, one interception, and three pass breakups.
Ford projects as a running back or defensive back at the collegiate level and has received considerable interest from many schools, including FBS scholarship offers from West Virginia and Maryland.
The 7-0 Mariners head across town this Friday night for a rivalry game vs. Toms River East as they try to improve to 8-0. They have already clinched at least a share of the Colonial Division championship and can lock up the title outright with a win over Middletown North next week. On the playoff front, Toms River North is currently third in the South Jersey Group 5 United Power Rankings used to seed the state tournament.
The Week 6 poll saw Ford secure 36 percent of the votes to win by a large margin. Shore Regional's Lucas White finished second and Barnegat's JoJo Bivins was third. The full results can be viewed here along with the rest of the top performances from Week 6.
Archive
Week 5 - Joe Beley, Point Beach
Week 4 - Jake Czwakiel, Middletown South
Week 3 - Kyle Verriest, St. John Vianney
Week 2 - Ty Kazanowsky, Toms River North
Week 1 - Matt Cassidy, Marlboro
Check Out This House Decorated For Halloween - 910 Salem Drive, Toms River
More From Shore Sports Network