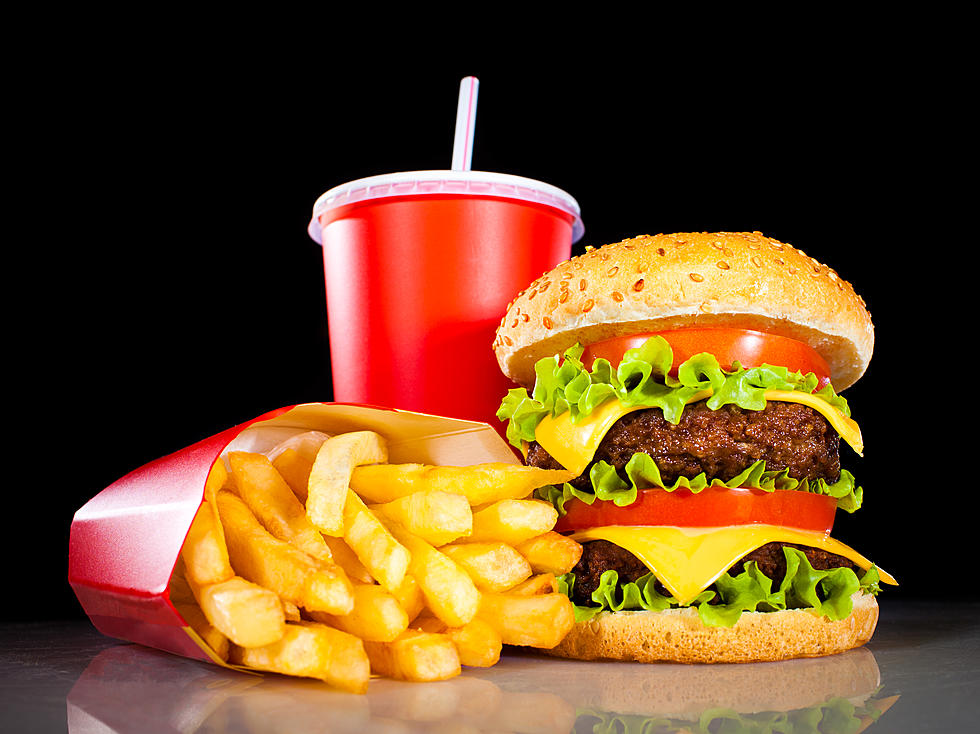 This Burger Giant May Have Just Invented The Best French Fries
cookelma
"Would you like fries with that?"
Everyone has been asked that question one time or another.  The answer is usually "yes".  Sometimes with no hesitation.
The real question is when it comes to your favorite fast-food joint, whose fries are your favorite.
The criteria used to answer can be many things.  Here are a few of mine.
1.       The size of the French fry:  Is it thick like a steak fry or thin like a shoestring?
2.      The texture of the French fry:  Is it firm on the outside but soft on the inside?
3.      The temperature of the French fry:  Are they hot enough when you receive them?
4.      The crunch of the French fry:  Does it keep its crunch as they cool?
Listen to Rich DeSisto weekdays from 3 p.m. - 7 p.m. on 105.7 The Hawk and download our free 105.7 The Hawk app.
What if I told you, that one of your favorite fast-food restaurants has been secretly hard at work developing a new French Fry?  YES, it is TRUE!
Ever since they began their journey began in November 2010 to reinvent the classic French fry, America's Second biggest burger joint has just announced a revolutionary upgrade to our favorite grab-and-go finger food.
Wendy's just revealed their new French fry!  The company's culinary team has been hard at work trying to create a new shoestring potato that stays crispy and hot for up to a ½ hour time.
The solution is in the skin of the fry.  According to Emily Kessler, Wendy's senior specialist for culinary and innovation…
"They are cut above, literally.  And that's because these not-exactly-square French fries are by design.  One side is built with a thicker side, and it's built for heat retention, while the other side is thinner and that's really to enhance crispiness because we know our customers want hot and crispy fries every time."
John Li, Wendy's vice president of culinary innovation said…
"Emily and the whole cross-functional team have spent months and months and months on perfecting the best hot, crispy French fry, and we finally have it. … We put some really hard effort into this with a lot of blood, sweat, and tears but to actually end up with a fry that is nearly two-to-one preference versus our primary competitor McDonald's, it's pretty exciting."
Wendy's "Fast Food Done Right" motto, is the driving force behind this new adventure.  As Li suggests, at the end of the day, as you try to dip them into ketchup,  "Soggy fries don't make for a very good eating experience when you try to do that."
Look for your opportunity to put in your order of these new fries at Wendy's drive-thru next month!
Here Is 20 More Dynamite New Jersey Diners That Are Too Tasty Not to Try
More From Shore Sports Network