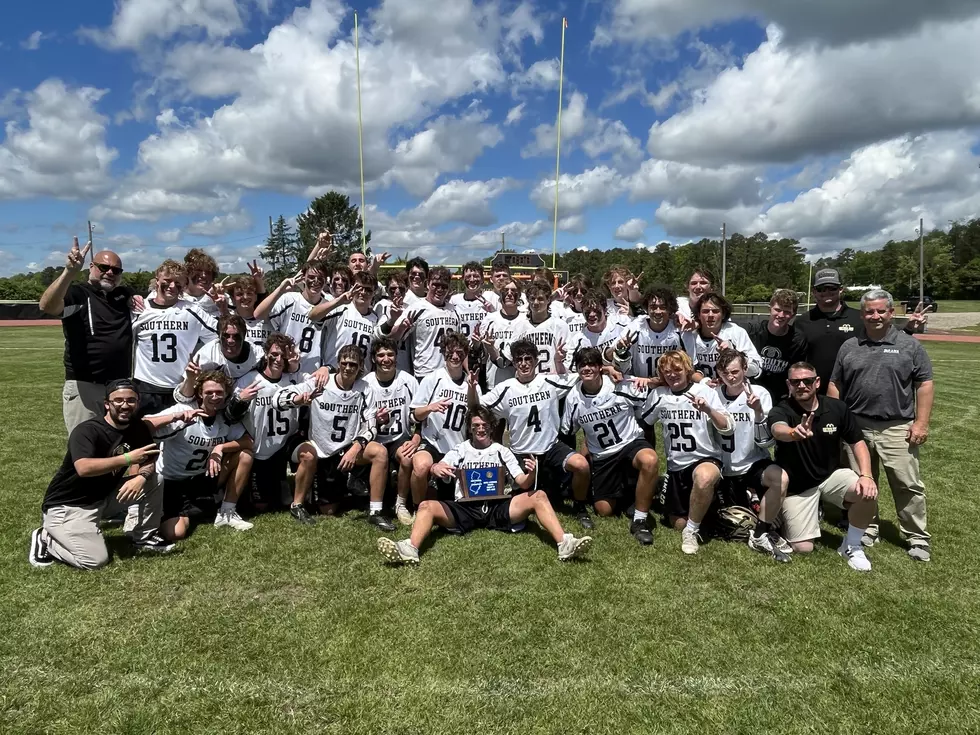 Southern Regional Defeats Lenape to Repeat as NJSIAA South Group 4 Boys Lacrosse Champions
Robert Badders

STAFFORD TOWNSHIP -- With the score tied at two goals apiece and the NJSIAA South Group 4 sectional championship on the line, the conversation between Southern's players at halftime was rather straightforward.
"We got together at halftime and said we can either fold over and lose on our home field in front of everyone, or we can come together and be that next great team," said senior defenseman Nate Committee. "We chose the better option."
After a sluggish start, Southern's offense regrouped in the second half to score five goals while the defense held Lenape scoreless in the fourth quarter as the top-seeded Rams emerged with a 7-4 victory over the Indians to capture the South Group 4 title on Saturday morning at Ron Emmert Field.
Click here for a photo gallery by Richard O'Donnell
A goal by senior attackman Jack Kolbe with 27 seconds left in the third quarter gave Southern the lead for good before Kolbe and senior midfielder Zach Washco scored goals in the fourth quarter to send the Rams to their second straight sectional title and fourth in program history.
Kolbe had a game-high four points on two goals and two assists, Zach Washco scored twice, senior attackman Ryan Sininsky tallied a goal and two assists, and senior midfielder Jake Washco and junior midfielder Joey DeYoung each scored once.
At the other end of the field, senior goalie Tyler Sininsky made 10 saves to backstop an impressive defensive effort from close defensemen Ty Smith, Brock Lefkus, and Committee, LSM Chris Laureigh, and defensive midfielders Noah Keenan, Anthony Arch, Xander Murray, and Mitch Bivona.
Southern advances to the Group 4 final where it will play Bridgewater-Raritan. The Panthers knocked off previously-undefeated Hunterdon Central, 10-6, in the North Group 4 final. The Group 4 final will be played on Wednesday, June 1 at 4 p.m. at Shore Regional High School.
Box Score
1-Southern 7, 3-Lenape 4
Lenape (9-9) 0 2 2 0 -- 4
Southern (16-3) 2 0 3 2 -- 7
GOALS -- L: Luke Birney 2, Aidan Bregman, Sean Shelko; S: Jack Kolbe 2, Zach Washco 2, Jake Washco, Ryan Sininsky, Joey DeYoung.
ASSISTS -- L: Liam Humphrey; S: Ryan Sininsky 2, Jack Kolbe 2, Hayden Lucas.
SAVES - L: Ben Blum 5; S: Tyler Sininsky 10.
SHOTS: Southern, 31-25.
Surfs Up! Your Ocean County Beach Badge Guide For Summer 2022
The time to buy beach badges for Ocean County locals is NOW! There are early bird specials all over the place. Here are all the beach badge prices that Ocean County towns have released thus far:
More From Shore Sports Network