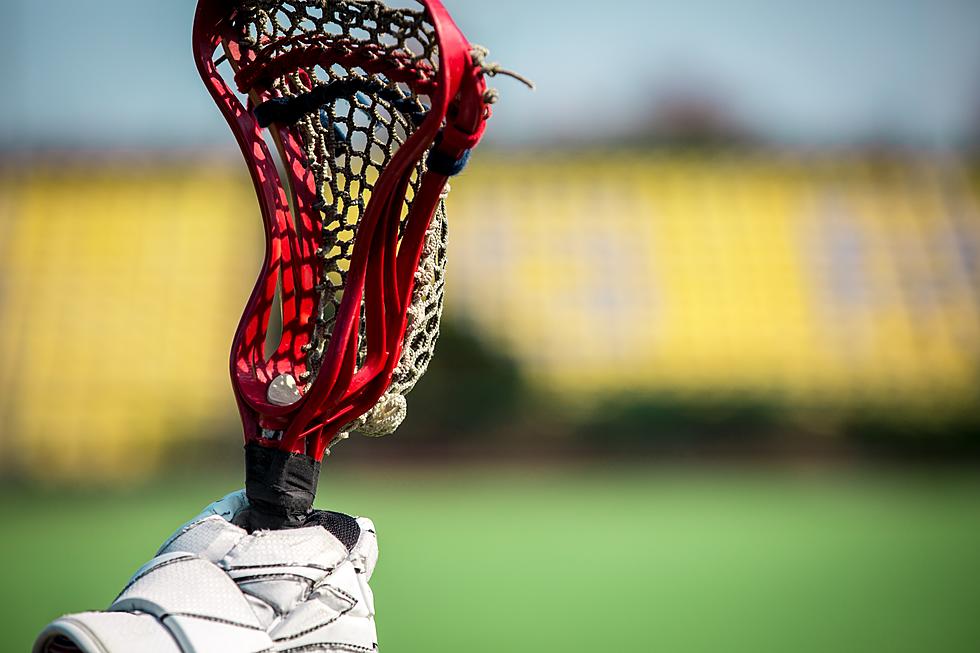 Shore Conference (NJ) Boys Lacrosse Scores & Recaps for Thursday, April 22
Getty Images/iStockphoto

Thursday, April 22
Class A North
Freehold Township 11, Marlboro 2
John Vitale sank five goals and Nick Carnevale and Jaden Buckley each tallied a goal and three assists to lead the Patriots past the Mustangs in their season opener.
Doug Kemble scored twice, David DellaBella notched a goal and an assist and Aidan Harrington scored once. Tim Spagnolia backstopped the win by making seven saves.
Finnian Leahy had a goal and an assist, Ben Rothman scored once and Bryden Delaney made six saves for Marlboro.
Nondivisional
Jackson Liberty 10, Toms River East 9
Paul Capozzi led the way with five goals and one assist and Jayvon Vilus tallied three goals and one assist as the Lions (1-1) build an 8-3 halftime lead and held of the Raiders (0-2) in the second half to pick up their first win of the season.
Christian Santana and Reese Stewart added a goal and an assist each and Matthew LaBianca made 16 saves.
Adam Raimonde led Toms River East with three goals and one assist. Collin Meakem and Zachary Laprise each scored twice and Cameron Finegan scored once.
No. 10 Shore 10, Brick 3
James Rea led Brick with two goals and one assist. Justin Kurc scored once and Jacob Brisbin made eight saves.
Toms River North 13, Central 1
Midfielder Luke Barber exploded for seven goals and five assists to power the Mariners (1-1) to a victory over the Golden Eagles (0-3).
Midfielder Thomas Ludolph added three goals and two assists, attackman Mike DiCarlo tallied two goals and two assists and attackman Connor Kromer scored once.
Nonconference
Seton Hall Prep 11, No. 1Manasquan 4
Casey Mulligan, Robert Pendergist, Owen McCuster and Hayden Grecsek each scored goals for the Warriors (1-1), who fell behind 6-0 and ultimately fell to the Pirates in a matchup of top-five teams in New Jersey.
Seton Hall Prep is ranked No. 2 in NJ and Manasquan is No. 5.
Manasquan cut Seton Hall's lead to 7-4 in the fourth quarter but the Pirates answered with the next four goals to pull away for good. Max Pauwels won 11 of 19 face-offs and Carter Groezinger made six saves.
No. 3 CBA 8, Pope John 7 (2OT)
Sophomore attackman Nick Blalock scored the game-winning goal off an assist from junior midfielder Aidan Guinnessey with 2:18 left in double overtime to give the Colts (1-1) a dramatic victory over the visiting Lions.
Pope John had scored twice in the final 2:25 of regulation, including the game-tying goal with 23 seconds remaining, to force overtime
Blalock finished with three goals, senior attackman Dan Martin had two goals and three assists and senior goalie Noah D'Andrea made 12 saves. Ryan Howard added a goal and two assists, Ged Clark had a goal and an assist and Michael DeRosa scored once.
Scotch Plains-Fanwood 16, No. 6 Howell 7
Junior midfielder Tyler Burns had two goals and two assists and junior midfielder Doug MacKenzie scored twice but the Rebels were defeated by Raiders.
Jack Marich scored his first varsity goal and Chris Calafiore, Michael Acevedo-Feldman and James Fay each scored once. Colin Fay made nine saves.
The Most Mouthwatering Seafood in Monmouth County
More From Shore Sports Network