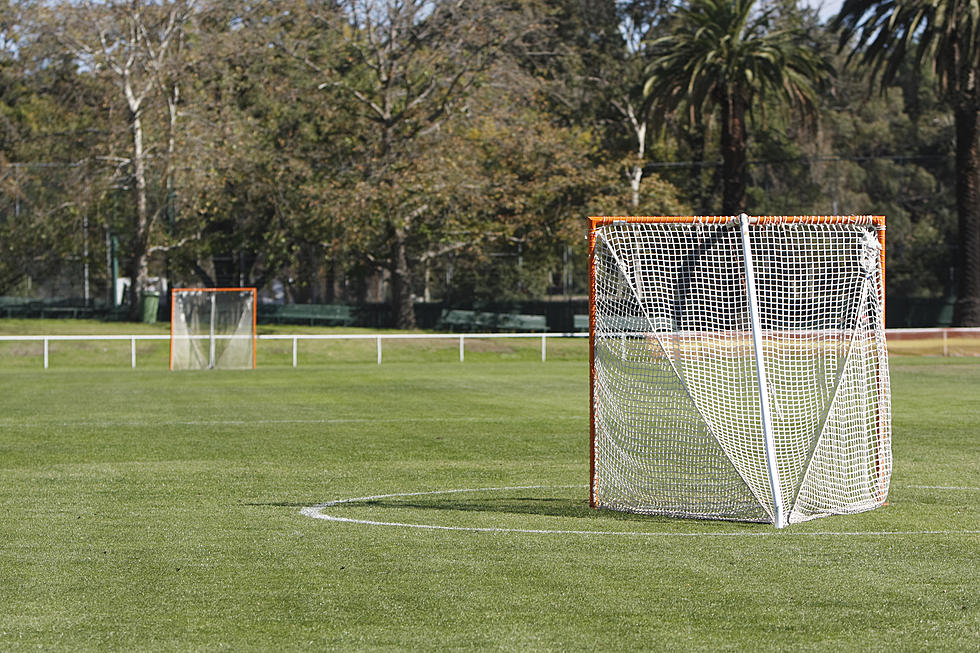 Shore Conference (NJ) Boys Lacrosse Scores & Recaps for Saturday, May 15
Getty Images/iStockphoto

Saturday, May 15
Class B North
Red Bank 14, Ocean 11
Senior Ryan McGee scored five times and sophomore Ryder Villani tallied four goals and two assists as the Bucs (6-5, 2-2) held off the Spartans (3-4, 2-2).
Andrew Pape added three goals and one assist and Henry Spencer and Nick Weitz each had a goal and two assists. Spencer also went 19-for-19 on faceoffs. Gordon Odgen made nine saves in goal.
Nondivisional
No. 8 Shore 10, No. 5 Southern 5
Junior midfielder Jamie Mazzacco scored four goals and assisted on three others and sophomore goalie Walker Hunter made 15 saves to lead the Blue Devils (5-3) past the Rams (8-3) in an important nondivisoinal game with Shore Conference Tournament seeding implications.
Senior face-off ace Sean O'Brien won 16 of 20 draws to give the Blue Devils a possession advantage, Andrew Decker scored twice, and Carson Cooke and Carson Spillone had a goal and an assist each. Aidan Murphy and Sam Madalone had one goal each.
Shore led 7-5 heading into the fourth quarter before scoring all three goals during the final 12 minutes.
Junior midfielder Ryan Sininksy scored three goals to lead Southern while sophomore attackman Joey DeYoung and junior midfielder Zach Washco each scored once.
No. 6 Howell 12, Holmdel 10
Sophomore attackman Nate Lorenzo scored three goals with two assists and junior midfielder Doug MacKenzie sank three goals with one assist as the Rebels (7-4) held off a fourth-quarter charge by the Hornets (5-3) for a solid nondivisional victory.
Howell led 7-3 at halftime and 10-5 heading to the fourth quarter.
Vincent Burns added two goals and one assist and Colin Fay made 13 saves. James Fay had a goal and three assists, Tyler Burns had a goal and an assist, and Dax Kukan and Jack Marich each scored once for the Rebels.
Senior midfielder Ryan Bradley scored five goals to lead the way for Holmdel. Bradley also won 16 of 19 face-offs and picked up 12 ground balls. Kyle Kapcsos added a goal and three assists while Alex Baker, Evan Cohen, Aidan Lagana and Will Gilfillan had one goal each. Andrew Arredondo made nine saves.
Brick Memorial 15, Manalapan 14 (OT)
Senior midfielder Darren Romaine sank the game-winning goal with 2:42 left in overtime as the Mustangs (8-3) rallied to defeat the Braves (4-5) and give head coach Brent Middlemiss his 100th career win.
Romaine finished with five goals and two assists and Filipe Correia scored four goals with two assists. Henry Lindquist added two goals and one assist, Chris Marks and Dan Auliisi had a goal and two assists each and Nick Barroqueiro and defenseman Luke Vojtko each scored once. PJ Mazzeo made 13 saves.
St. Rose 10, Jackson Memorial 9 (OT)
Senior midfielder Logan LeMoult delivered six goals and one assist, including the game-winning goal in overtime, as the Purple Roses (9-2) earned another big victory by taking down the Jaguars (6-3).
Colin Westhoven tallied two goals and two assists and Brendan Dwyer had a goal and two assists. Justin O'Brien scored once and Max MacEachern made 13 saves.
Senior midfielder Drew Walenty led Jackson by scoring a game-high seven goals. Junior midfielder Charlie Harrison had a goal and three assists, defenseman Ryan Rankin scored once and senior goalie Chad Szatkowski made 10 saves.
Nonconference
No. 1 Rumson-Fair Haven 10, Ridge 3
Senior attackman Luke Devlin scored four goals, junior attackman Christian Bockelmann delivered three goals and two assists and Rumson's defense held Ridge scoreless for the final 33 minutes of the game as the Bulldogs (11-0) continued their excellent season by defeating the Red Devils (6-3).
Rumson is ranked No. 6 in New Jersey and Ridge is No. 14 (NJ.com)
Sophomore attackman Bennett Raphalian added two goals and senior midfielder Patrick Jamin had a goal and an assist. Senior goalie Ryan Croddick made seven saves in back of a tremendous defensive effort by senior Jack Joyce, junior John Lista and sophomores Matthew Bockelmann, Beau Kemler and Luke Jamin. RFH's man-down unit was a perfect 5-for-5.
Senior Tommy Swain had a great day at face-off X, winning 11 of 15 draws, including 5 of 6 in the second quarter.
Rumson went ahead 2-0 on goals by Devlin in the latter half of the first quarter before Ridge's Jack Turner scored just as the buzzer sounded to make it 2-1 after the first quarter. Will Ehret and Lucas Hudkins then scored in s span of 1:23 to give the Red Devils a 3-2 lead, but that was the last time they would get the ball behind Croddick. Raphalian scored less than a minute later to tie the game 3-3 and the Bulldogs would go on to sink eight unanswered goals to end the game.
Take a Dip In The Most Breathtaking Backyard Pools in New Jersey
More From Shore Sports Network