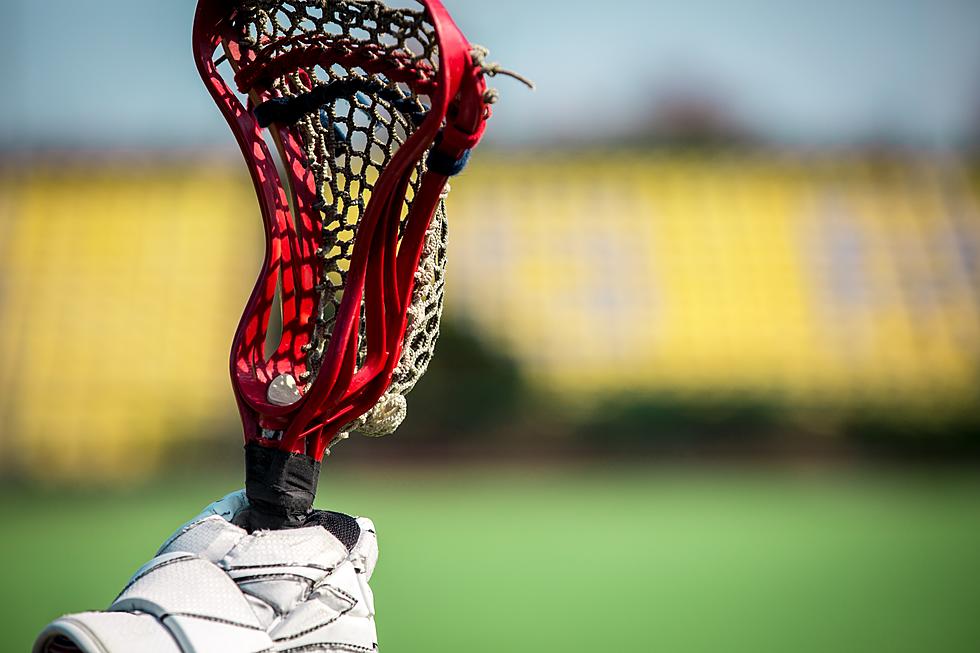 Shore Conference (NJ) Boys Lacrosse Scores & Recaps for Friday, May 7
Getty Images/iStockphoto

Friday, May 7
Class A North
No. 3 CBA 10, No. 8 Howell 3
Senior attackman Dan Martin scored three times and sophomore attackman Nick Blalock had two goals and three assists to lead the offense as the Colts (7-2, 3-0) delivered a thorough performance to defeat the Rebels (5-4, 2-1).
Click here for a photo gallery by Richard O'Donnell
Michael DeRosa had a goal and an assist, Ryan Howard dished out three assists and Sean Tennyson, Terrance Lacewell, Ian Macrae and defenseman Cooper Graham each scored once. CBA's defense made for a mostly stress-free afternoon for standout senior goalie Noah D'Andrea, who finished with three saves, all of which came in the third quarter. Senior JR Miller entered in the fourth quarter and made four saves.
CBA senior Jared Lucich had another dominant effort at face-off X by winning 11 of 13 draws.
Doug MacKenzie, Dax Kukan and Nate Lorenzo scored goals for Howell. Junior goalie Colin Fay had a great game between the pipes and finished with 13 saves.
Manalapan 9, Middletown North 5
Senior attackman Mike DeMayo scored three goals and added two assists and freshman attackman Anthony Macchio had two goals and one assist as the first-year Braves (3-3, 2-2) continued their solid debut season with a victory over the Lions (2-7, 1-1).
Freshman midfielder Grant Carle won 14 of 18 face-offs and scored once, Frankie D'Amore had a goal and an assist, and Matt Sadler and Richie Williams also scored one goal each. Alex Kaplan made four saves in goal to earn the win.
Class B North
Ocean 18, Neptune 1
Senior attackman Hyatt Lowe scored three goals and delivered three assists and twin brother Hunter Lowe also scored three times as the Spartans (2-3, 1-1) returned to action with a victory over the Scarlet Fliers (0-6, 0-2).
Michael Terry Added two goals and two assists, Josh Thurman scored twice, Johnny Aldarelli and Rusty Todd each had a goal and an assist, and Austin Canavan, Bryan Daly, Brian Gibbons, Alex Gavakis, Anthony Pontecorvo, and goalie Garrett Schwab had goals. Schwab finished with four saves.
Raymond Rogers scored Neptune's goal.
Nondivisional
No. 5 Southern 14, No. 9 Red Bank Catholic 7
Junior midfielder Ryan Sininsky scored a career-high six goals with one assist and junior midfielder Jake Washco scored four goals as the Rams (7-1) doubled up the Caseys (2-5) for their seventh straight win.
Jake Cornelius scored twice, Joey DeYoung had a goal and two assists and Zach Washco tallied a goal and an assist. Luke Bruther had two assists. Junior goalie Tyler Sininskyk made 10 saves.
Torin Harmon and Anthony Muniz each scored twice for RBC. Jackson Lu had a goal and an assist and Sam Fertal and Ryan Brown each scored once. Ryan McGee made nine saves.
Colts Neck 10, No. 7 Jackson Memorial 6
Senior midfielder Mike Deissler scored five times to power the Cougars (5-2) to a top-10 upset win over the Jaguars (6-1).
Chris DeFillippo added two goals and one assist, Antonio Muscara had a goal and an assist and Nate Rowohit and Sean Perkinson each scored once. Jake Lupo helped the Cougars gain and keep possession by collecting 10 ground balls. Deissler was also strong on the turf with eight ground balls.
Red Bank 15, Lacey 5
Senior attackman Ryan McGee continued his high-scoring ways by sinking five goals and assisting in four others to steer the Bucs (3-4) to a victory over the Lions (3-4).
Andrew Pape (3 goals, 2 assists), Nick Walsack (2 goals, 2 assists), Ryder Villani (2 goals, 2 assists) and Henry Spencer (3 goals) also had multi-point games. Gavin Lisko made 10 saves in goal.
Chase Granit scored two goals and had one assist to lead Lacey. Dimiele Gaetano had a goal and an assist, Mike Long and John Dorado had one goal apiece and Mike Wolizer made 10 saves.
St. Rose 7, Brick 6
Senior midfielder Logan LeMoult scored four goals with one assist and senior goalie Max MacEachern made 15 saves as the Purple Roses (7-1) bounced back from their first loss to earn a solid victory over the Dragons (4-2).
Brendan Dwyer, Tim Keegan and Colin Westhoven each registered a goal and an assist.
Holmdel 16, Toms River East 5
Junior attackman Evan Cohen notched three goals and three assist, and senior attackman Kyle Kapcsos and senior midfielder Ryan Bradley each had three goals and two assists to send the Hornets (3-1) past the Raiders (0-6).
Aidan Lagana added two goals and one assist, Will Gilfillan scored twice, Joseph Hammer tallied a goal and three assists and Andrew Arredondo made 10 saves. Matt Tempone and Anthony DiMaio chipped in with one goal each.
Donovan Catholic 13, Toms River South 2
Nonconference
No. 4 Wall 16, Cherokee 4
Only The Best - These Monmouth County Burgers Are The Bomb
More From Shore Sports Network